first direct app review September 2020
Manage your first direct accounts on the go, make Siri and Paym payments and view pending transactions with first direct's mobile banking app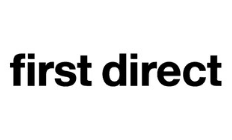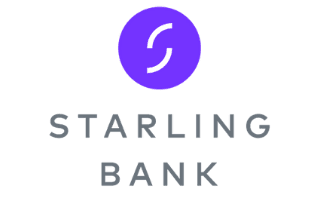 Starling Bank: award-winning banking on your mobile
No monthly fees or fees overseas
Apply in minutes, direct from the app
Winner 2020 - Best Current Account, British Bank Awards
Since its founding in 1989, first direct has been at the forefront of innovation in the banking world. It launched the first Internet banking service in 2000 and in 2006 launched a mobile phone banking service, predating the invention of modern apps. Given its intriguing history with technological innovation, you'd think that first direct would be a major player in the mobile banking world. To see whether it is or not, we've had a look at its mobile banking app.
If you're not a first direct customer, have a read of our other app reviews to find a banking app better suited to your needs.
How does the first direct app work?
To use the app, you need to be a first direct customer and have set up telephone security. If you aren't registered, you can register by downloading the app and following the on-screen instructions. The app can link up to any first direct current or savings account of your choosing, allowing you to see balances and transactions for each account. You can also use the app to do the following:
View and delete direct debits
Make payments and transfers
Set up and amend standing orders
Make payments to a mobile phone number via Paym
Transfer money between first direct current and savings accounts
Generate security codes for Internet banking
See recent and pending transactions
Apply for first direct accounts
View messages
Set up and manage payees
View statements in PDF format
How do I apply for a current or savings account with first direct?
The easiest way to apply to open a new account with first direct is to go online. Go to the first direct website to open a sole or joint account, open a second account or switch your existing account to first direct.
Saving with the first direct app
In contrast to other banking apps, first direct's app doesn't offer a budgeting tool. However, the bank is planning to launch a second app entitled artha, which brings all of the user's bank account details together in one place. Echoing Santander's Wallet app, it'll analyse users' spending patterns and trends, suggesting ways for users to potentially save money, for example by changing energy provider.
first direct fees and limits
Every month that you hold a current account with first direct, except from the first six months, you'll be charged a £10 banking fee.
If you use your card outside the UK, you'll incur the non-Sterling transaction fee, which is 2.75% of the transaction.
Is first direct safe?
The Financial Services Compensation Scheme (FSCS) is an independent statutory fund set up to safeguard consumer finances in the event of a bank being unable to meet its payment demands. first direct has full FSCS protection, which provides compensation for the loss of up to £85,000 – as is the standard for UK bank accounts.
Pros and cons of the first direct app
Pros
Get full access to current and savings accounts – you can receive your salary, make direct debit payments and bank transfers
Simple and secure log-in; can be done using your fingerprints or even your face
Easy to set up new payments
Payments can be made using just a mobile number – iPhone users can even use Siri to make payments
Unlike the majority of other mobile banking apps, first direct's app works with "jailbroken" phones – though bear in mind that such phones tend to be less secure
Access to a wide network of bank branches if something goes wrong
Cons
Few extra features: while many other banking apps allow the user to order new PIN numbers, alert your bank that you're going abroad and withdraw cash from an ATM, first direct's app boasts no such features
There's no budgeting tool built into first direct's app, though the bank is planning to launch a separate budgeting app
Compare digital banking apps
Frequently asked questions