Accident and sickness insurance
Learn what accident and sickness insurance means, what it includes and whether it's worth taking out.
Compare income protection insurance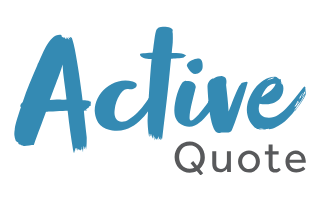 Compare income protection insurance
Compare the whole market
Cheaper than buying direct
Optional critical illness cover
Start comparison
Accident and sickness insurance, also known as ASU insurance, covers you if you can't work because of these reasons. We've looked at what's included and the best ways to find the right cover for you.
What is accident, sickness and unemployment insurance?
Accident, sickness and unemployment insurance provides cover for a range of scenarios. With this kind of insurance, you take out a policy and pay a monthly premium and then, if you lose your job – you're made redundant, for example – or you become ill, you can use the insurance to cover your income.
The policy will pay a tax-free sum of money once a month for up to two years. It doesn't cover your entire salary, but will cover a proportion of it, which is usually around 50%. You'll be given the money if your claim is successful, and you can then use the money to spend however you want.
Who needs it?
Anyone can take out ASU insurance and there's no specific group who need it more than any other.
However, it's designed for those people who would struggle financially if they lost their job – from an accident, sickness, or through unemployment. If this did happen, would you have the finances to continue paying for outgoings such as household bills and mortgage costs? If you do have savings, or money from another source, or you think you could cope with just state benefits, then you don't need this kind of insurance.
If you would struggle financially and would like the peace of mind of knowing a portion of your income would be covered, it could be a good idea.
Is ASU the same as PPI?
ASU is not the same as PPI, or payment protection insurance as it's known, although they are very similar. There are several policies which work in similar ways, including loan protection insurance and mortgage protection insurance. That is why it's important you understand how they each work, and what each one would pay out for if you did buy it.
PPI is a type of income protection, but typically this insurance is taken out when you take out a new loan. It does not have a good reputation, largely due to the huge instances of it being mis-sold, but it is designed to cover payments made towards a single debt repayment, if you aren't able to make them because you are ill or lose your job.
What does it cover?
ASU insurance provides cover if you lose your job because of an accident, sickness, or unemployment, though different insurers will have their own scenarios they do and don't cover.
You are given a sum of money, which you can use to make up for a shortfall in your income. There's no requirement that you use the money to pay for anything in particular. There will be a waiting period between claiming and receiving payment, so it's worth factoring that into your income if you do take one of these policies out.
What doesn't it cover?
There are some general exclusions when it comes to ASU cover. These include the following:
If you are fired from your job.
If you haven't been working for the same company for a set period of time (usually 12-24 months).
Pre-existing conditions you've already had medical care for.
Some conditions may be excluded, such as stress or back pain.
If you decide to leave your job or you take voluntary redundancy.
How much cover do I need?
How much cover you need will depend on your circumstances. To calculate this, you'll need to look at your regular outgoings and income, and see what other options are available for you. Could you use state benefits for example, and if you can, would this be enough to cover you until you find a new job? If you have savings or any other income streams, you need to include these as well when calculating how much cover you require.
There are two main types of ASU to choose from:
Short term accident and sickness insurance
Short-term ASU insurance does what it says on the tin and policies usually last for 12 months, or until you find another job, if it's before this time.
Long-term accident and sickness insurance
Long-term ASU insurance tends to be more expensive and can last until retirement age. It usually has a minimum payout-term of two years and is designed for illnesses that last for a long time.
What happens if I'm self employed?
Self-employed workers are able to buy ASU insurance and, as they don't get other benefits such as sick pay from an employer, it may be more valuable to them. When you take out a policy you'll need to show the insurer what your line of work is and you may need to provide evidence of your income.
How is sickness insurance different to statutory sick pay?
Statutory sick pay has been talked about a lot in 2020, due to the coronavirus pandemic. It is for workers who are on the pay-as-you-earn or PAYE system and it pays out £95.85 per week from your employer for up to 28 weeks if you're too ill to work.
Will I be accepted for sick pay insurance
Each insurer will have a different eligibility criteria when it sells ASU insurance to new customers. This will be listed in the small print, so check this first. Usually you'll need to tell your insurer about any pre-existing health conditions and you may need to have been working at your company for a set time period, usually 12-24 months.
How to claim on this type of policy?
When you buy your insurance policy, you'll be sent documents which explain how to claim. Usually you'll need to contact your insurer as soon as possible and it may need to see various documents before it agrees to the claim. There is also a period of time between claiming and receiving the money.
The bottom line
ASU insurance can provide a financial buffer if you're off work because of illness, an accident, or unemployment.
The cover gained significant importance when large numbers of people were unable to work or lost their jobs due of the 2020 coronavirus pandemic. If you're looking to take out a new policy, it's worth checking the terms around the pandemic, as some insurers have changed how they process unemployment insurance. If you already have one of these policies in place, the cover should still stand.
The best policy for you will depend on the amount of cover you require, and how long you'd like cover for. As these policies can be confusing and there are several similar types, it's especially important to read the small print to make sure you're buying a policy which is right for you.
Frequently asked questions
The offers compared on this page are chosen from a range of products we can track; we don't cover every product on the market...yet. Unless we've indicated otherwise, products are shown in no particular order or ranking. The terms "best", "top", "cheap" (and variations), aren't product ratings, although we always explain what's great about a product when we highlight it; this is
subject to our terms of use
. When making a big financial decision, it's wise to consider getting independent financial advice, and always consider your own financial circumstances when comparing products so you get what's right for you.