Finder is committed to editorial independence. While we receive compensation when you click links to partners, they do not influence our opinions or reviews. Learn how we make money.
2degrees Mobile Plans
Thanks to carryover data and minute plans, what you pay for doesn't go to waste when you join 2degrees.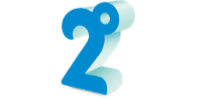 Is 2degrees right for me?
What does 2degrees offer?: Flexible pay monthly and prepay plans with a range of add-ons.
The highlights: Carryover data; Kiwi Hero discounts; Data Clock; data sharing; free hotspotting..
Watch out for: Fair Use policies for unlimited data and minutes; roaming packs don't cover many countries.
2degrees first launched in 2009 to provide Kiwis with a fairer deal and cheaper calls than what they were getting from the existing telecommunication companies. Fast forward over 10 years later, this provider has built its own national mobile network and also offers fixed broadband and business services.
So far 2degrees has invested over $964 million in its mobile network and infrastructure to provide coverage to 98.5% of New Zealanders. Boosted 3G is available across the country with 4G live in many parts, and the network is continuously being improved to extend its service and capability.
Read on to find out more about 2degree mobile phone plans and if this provider is right for you.
Types of plans offered by 2degrees
2degrees offers both pay monthly and prepay plans for different budgets and data needs.
Pay monthly
2degrees pay monthly plans allow you to enjoy the benefits of a contract but with the flexibility to cancel at any time. Rather than topping up your phone yourself, your monthly bill is automatically deducted saving you the hassle.
To be eligible for a pay monthly account, you need to be 18 years or over, have a New Zealand driver's licence or accepted form of identification and be able to pass a credit check. You can also purchase a new phone with interest-free payments but you'll need to commit to a longer-term contract to do so.
Some of 2degrees pay monthly plans can be utilised by up to four people with the allocation of data, minutes and texts pooled together for everyone to use. Each person pays the same amount each month and it works out cheaper than having individual plans.
Apart from the unlimited data plan, all plans include carryover data. This means that if you don't use all your allowance in the billing period, it will roll over to the next month. Data and minutes can keep rolling over for up to 12 months.
If you're on any plan other than the unlimited plan, you can share your data with up to five friends and family who are also 2degrees customers.
All plans allow for data hotspotting, even the unlimited plan, which is often something that other providers charge for.
Kiwi Hero discounts
If you are a nurse, first responder, teacher or work in the Defence Force, 2degrees has specially discounted pay monthly plans. Plans come with unlimited minutes and texts and you can opt for 4GB, 10GB, 25GB or unlimited data. Depending on the plan you choose, you can save between $6 and $12 each month.
Prepay
If you don't qualify for a pay monthly plan or just want greater flexibility, 2degrees has both 14-day and monthly prepay plans. Each plan comes with voicemail and carryover data, and you can easily switch between plans based on your estimated usage for the weeks or month ahead. Your plan will keep renewing as long as you have credit on your account, but you can stop this at any time.
Below are the prepay plan options currently available at 2degrees. All plans include unlimited texts to NZ and Aussie, unlimited calls to 2degrees numbers and data hotspotting.
2degrees add-ons and rewards
Whether you need extra minutes, more data or are heading overseas, 2degrees has got you covered with a range of add-ons.
Data Clock: Data Clock is an app (separate to the 2degrees app) that allows you to purchase bursts of unlimited data at any time of day. This is useful if you need to spend a lot of time online and don't want to eat into your normal data allowance, or if you don't have enough credit to buy a plan but need to get online to order Uber Eats.There are seven options to choose from, ranging from 15 minutes through to 12 hours. 15 minutes will cost you 40c, 1 hour is $1, 4 hours is $2 and $12 costs $4.
Data packs: 2degrees has data only packs that are valid for one month. 500MB will cost you $10, 1GB is $20, and 15GB is $50. Prepay customers also have access to a 12GB pack for $99.
Minute packs: If you're on prepay, you can purchase 300 international minutes to landlines and selected mobiles in over 20 countries for $10, or unlimited call to NZ landlines for $12.

Pay monthly customers can also purchase the international minute pack as well as an extra 60 NZ/Aussie minutes for $8 or 200 minutes for $19.

Roaming packs: When you head overseas, you can purchase a roaming pack whether you are on prepay or pay monthly. There are packs for Australia, the Islands and further afield, with minutes and texts to contact both New Zealand and local numbers and a data allowance.
It's also possible to get data only packs for some regions if you won't be needing to call anybody while abroad
Free data: 2degrees customers can enjoy one hour of free data every day.
Product highlights
Wi-Fi Calling: If you've got bad reception when trying to make a call, 2degrees will let you use Wi-Fi instead. This is the only network in New Zealand that currently offers this.
Carryover data and minutes: Unused data and minutes will keep rolling over each month for up to one year.
Unlimited 2degrees calls: If you're on a plan that doesn't have unlimited minutes, you'll still get unlimited minutes to use for friends and family that are also with 2degrees.
Hotspotting: 2degrees allows for hotspotting on all plans, even when you have unlimited data.
Share data: Share data with your mates by accessing the Sharing Controls function in the 2degrees app. You can choose to have open sharing so it's first come first served, give a monthly allowance to each person, or share a one-off amount of data.
No contracts. Have the flexibility to cancel or change your plan whenever your situation changes.
Mobile app. Manage your account through the 2degrees mobile app. You can check your balance, monitor your data usage, top up your account, purchase add-ons and much more.
What to be aware of
If you don't have enough credit on the renewal date of your plan, any carryover minutes or data will be put on hold until you top up and renew your plan.
Interest-free payment plans are a good way to spread the cost of your new phone, but do be aware that you'll need pass a credit check and commit to either a $40 or $55 pay monthly plan.
2degrees has a Fair Use Policy for plans with unlimited data. When you reach 40GB, you won't be cut off, but your speed will be reduced to just 1Mbps. This policy also applies to Data Clock.
Unlimited call plans are also subject to a Fair Use policy. While it is not clear on exactly what is classed as fair use, 2degrees states that usage is considered excessive when it exceeds average use patterns over a day, week or month.
If you use all your minutes or data on a prepay plan and you don't purchase an add-on, you will be charged prepay rates of 44c per minute and 50c per MB.
Roaming packs offer great savings when you head overseas, but they can only be used in certain countries. The Islands pack is valid for Fiji, Tonga, Papua New Guinea, Vanuatu and Samoa, and the Globetrotter pack that includes calls and texts is valid only for USA, UK, Ireland and Canada. However if you have a Globetrotter data only pack, you can use it in over 20 countries. If your destination is not included in one of the packs, you'll need to pay standard roaming rates.
Standard roaming rates can be as expensive as $7.39 per minute if you are using your phone in countries like Mexico, UAE, Egypt or Brazil. As there is no roaming pack that covers these regions, you should consider getting a local or international SIM for your stay.
Our verdict
With the range of affordable plans and useful add-ons, 2degrees has a lot to offer and iis worth considering for your mobile phone plan if you are looking for fair pricing and flexibility, but make sure to compare your options to check you are getting the right deal for your needs and budget.
More guides on Finder