M&T Bank Launches Secured Credit Card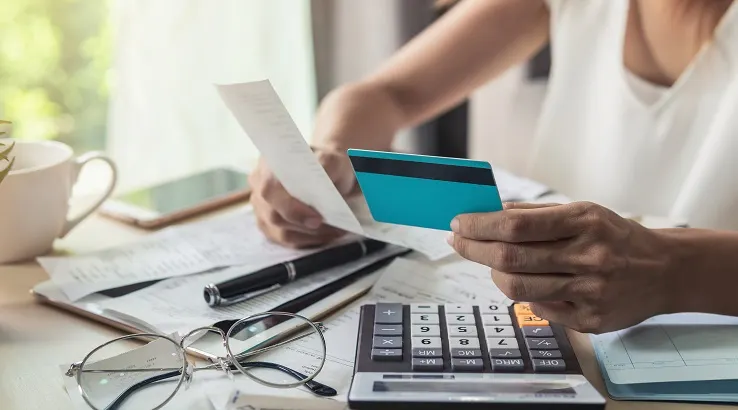 The Mid-Atlantic banking chain has announced the launch of a new secured credit card aimed toward offering a tool to help repair damaged credit.
Buffalo-based M&T Bank announced last Thursday the launch of the M&T Secured Credit Card. One of the few secured credit cards offered by a major bank, the card — which, like most secured credit cards, will have a credit limit matching the collateral for the card — is intended to offer a credit-building tool for the communities the bank serves.
"A limited or poor credit history can become a barrier to achieving your dreams — whether it be buying a home or car, or securing a loan to start a business," Drew Pullen, Head of Consumer Product Management at M&T Bank, said per a press release.
"We wanted to provide our customers with another pathway to build credit and improve financial wellness. Secured credit cards will help more people solve credit challenges and move toward achieving their financial goals."
Credit scores, such as the FICO Score, recognize credit use. It is thought that — in order to have an optimal credit score — one must demonstrate prolonged, responsible use of multiple credit products. As many Americans, including those in the black, Latinx, and migrant communities, have been denied access to lines of credit, a secured credit card backed by a major bank may offer a road forward in proving creditworthiness.
"All of us were once young and new to credit, and many of us have faced tough times that caused us to go too far into debt. A secured credit card is a great option for anyone who needs help with their next financial step," Pullen added.
Financial Literacy
It is believed that a large percentage of Americans are credit illiterate. This is troubling, as Americans are using the highest level of consumer credit to date. Per one 2019 US News & World Report survey, 30% of respondents did not know how much interest they were paying on their debt.
More shockingly, over 21% did not know if they even had any debt. 15% said that credit card debt limits their finances.
As many without money or credit are unfamiliar or inexperienced with using it, there is a high level of financial illiteracy in the lower-income brackets. This makes many consumers ill-equipped to make sound decisions about credit use, the importance of faithful bill repayment, and sticking to a budget.
Secured credit cards are considered good training tools for teaching financial literacy. This is because most secured credit cards require deposits equal to the card's credit limit. This means that any risk for missed payments or poor credit use is the cardholder's and not the bank's.
Once consumers are made aware that their deposits are at risk, this would typically encourage better money management practices regarding card use. With enough use, this will not only demonstrate creditworthiness, but the development of an automatic "reflex" toward financial literacy.
M&T piloted its secured credit card program at Buffalo-area banks last summer. The card has a credit limit of $500 to $2,500 and requires a visit to a local branch to apply.