Marcus by Goldman Sachs CDs rates
1-year APY

5.30%

3-year APY

4.40%

5-year APY

4.10%
Our verdict
Open a CD with a competitive APY and low minimum deposit.
Marcus offers attractive, high-yield CD rates across all terms, with the Marcus 12-month CD having one of the most competitive rates at 5.3% APY. You can open any CD with a $500 minimum deposit, which is relatively low compared to other banks. Marcus is also a stellar choice for no-penalty CDs, which let you withdraw your entire balance starting seven days after you fund your account. But Marcus doesn't allow partial withdrawals, so you'll have to withdraw your entire balance to access your money before it matures. Overall, Marcus' CDs have flexibility, are pretty easy to open and offer high rates that are hard to beat.
Best for: Those who prefer online banking and want a competitive APY.
Pros
High rates across most terms
No-penalty CD options
Low $500 opening deposit
10-day CD rate Guarantee
Cons
No physical branches
Doesn't allow partial withdrawals
Overview of Marcus' CD rates
Overall, Marcus' CD rates are competitive, topping out at 5.3% APY on its 12-month High-Yield CD, which is its standard CD product.
Its standard CD rates range from 4% to 5.3% APY, which means that no matter if you choose a term as short as six months or as long as six years, you'll get a rate much higher than the national averages. The CD's interest is also compounded daily.
A standout feature with Marcus is its 10-day CD rate guarantee, which stipulates that as long as you fund your account with the $500 minimum deposit within 10 days of opening, if the rate were to go up on your selected CD term, you'll get the higher rate. You can also add more funds to your account within 30 days of opening the CD, which isn't often allowed by competitors.
| CD term | APY | Minimum deposit |
| --- | --- | --- |
| 6 months | 5.1% | $500 |
| 9 months | 5.15% | $500 |
| 12 months | 5.3% | $500 |
| 18 months | 5.25% | $500 |
| 24 months | 4.85% | $500 |
| 36 months | 4.4% | $500 |
| 48 months | 4.2% | $500 |
| 60 months | 4.1% | $500 |
| 72 months | 4% | $500 |
Marcus' no-penalty CD rates
Marcus offers three terms. Two of the terms offer much lower interest rates than its standard CDs, but the tradeoff is that if you need to withdraw before the term is up, you won't face any early withdrawal penalties.
| No penalty CD term | APY | Minimum deposit |
| --- | --- | --- |
| 7 months | 0.45% | $500 |
| 11 months | 0.35% | $500 |
| 13 months | 4.6% | $500 |
More about Marcus' CDs: Deposits, fees and details
What it is
Details
How it compares
Minimum deposit
$500
Much lower than other large banks, which often require at least $1,000.
Term range
6 months to 6 years
Wide range, but fewer term options than top competitors.
Early withdrawal penalties

Less than one year: 90 days interest
1 to 5 years: 180 days interest
5 years or more: 270 days of interest

Steeper than some competitors, but Marcus does offer no-penalty CDs as well.
Grace period
10-day grace period
Typical among competitors.
Cashout and rollover details
Marcus by Goldman Sachs is an online division that focuses on savings accounts, so you won't need to head to a branch to cash out your CD — because it doesn't have any physical branches.
You'll get a 10-day grace period before your CD matures, but you're not limited to modifications within that time.
Marcus has something called its CD Maturity Center that's online, where you can renew, cash out or modify your CD. You can access this through your online Marcus account. For terms longer than 12 months, you can modify your CD plan any time during the 12 months before your CD maturity date. For CDs shorter than 12 months, you can make changes up to the day before your CD matures. You can also chat or call Marcus 24/7.
Marcus notifies you 30 days before your CD's maturity date, and if you make any changes to your CD, it sends confirmation.
How Marcus by Goldman Sachs' CDs and rates compare
Marcus' CD rates beat out national averages by a long shot. With the 12-month CD average interest rate currently being 1.85% and Marcus offering a high 5.3% for its 12-month standard CD, it beats the average rate considerably.
You also only need $500 to open a CD, whereas most other banks with rates this good commonly require much higher opening deposits. In comparison, traditional banks like Chase require at least $1,000 to $100,000 upon opening, and Wells Fargo requires at least $2,500 for its standard CDs.
All in all, Marcus' CDs are hard to beat. You get sky-high rates across all the standard CD terms and the ability to modify your CD's plan online. All that combined with the security of going with a well-known name like Marcus by Goldman Sachs, it's a solid option for anyone who prefers managing a CD exclusively online.
Compare Marcus to competitor rates
Narrow down top CDs by APY and minimum deposits to find the best one for your financial goals. Select Compare for up to four products to see their benefits side by side.
CDs ratings
★★★★★ — Excellent
★★★★★ — Good
★★★★★ — Average
★★★★★ — Subpar
★★★★★ — Poor
We rate CDs and share certificates on a scale ranging from one to five stars based on what matters most to you. We consider two factors equally when rating CDs: minimum deposits and annual percentage yields (APYs) relative to term length. If a bank requires a different minimum opening deposit depending on the chosen term, we rate the CD based on the average minimum deposit across all terms. And although some institutions offer CDs with terms ranging from one week to 20 years, we only consider term lengths the FDIC uses in its monthly updates on national rates.
Read the full methodology of how we rate CDs.
Marcus by Goldman Sachs High-yield CD is not currently available on Finder
Have you considered Bread Savings CDs?
With a $1,500 minimum deposit, you'll receive competitive interest rates and no hidden fees with this CD. FDIC insured.
5.55% APY 1-year CD
$0 monthly fees
$1,500 minimum opening deposit
Auto-renew at maturity or cash out without penalty within the 10-day grace period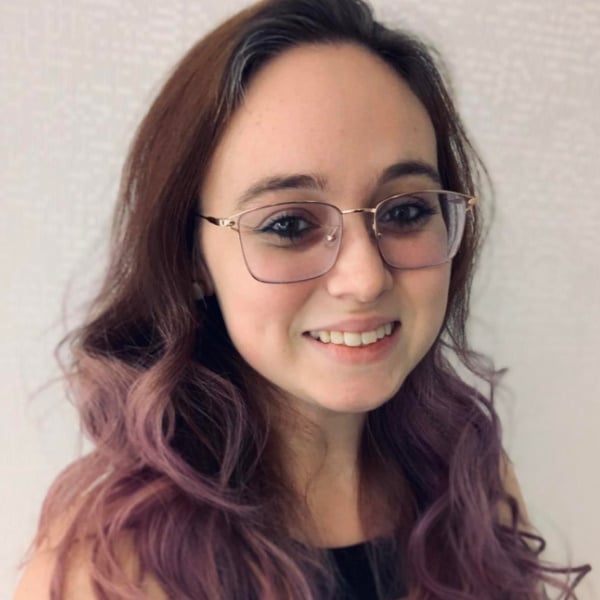 Bethany Finder
Writer, Banking and Loans
You are about to post a question on finder.com:
Do not enter personal information (eg. surname, phone number, bank details) as your question will be made public

finder.com

is a financial comparison and information service, not a bank or product provider
We cannot provide you with personal advice or recommendations
Your answer might already be waiting – check previous questions below to see if yours has already been asked
Accept and continue