Finder is committed to editorial independence. While we receive compensation when you click links to partners, they do not influence our content.
Send money to Saudi Arabia
If you're willing to shop around, you can find a secure and affordable way to transfer cash to Saudi Arabia.
Skipping your local bank is the best way to send money to Saudi Arabia. For competitive exchange rates, consider CurrencyTransfer for large transfers or Ria for smaller amounts. MoneyGram and Western Union deliver cash to many locations when you want to get Saudi Arabian riyals into the hands of your loved ones. Rely on digital money specialists for cheaper, faster transfers.
Top pick for
Large transfers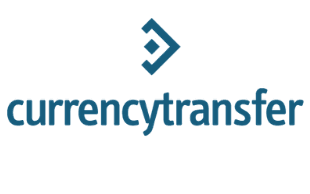 Top pick for
Small transfers & fast transfers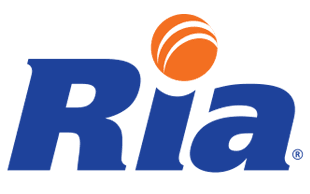 Top pick for
Cash transfers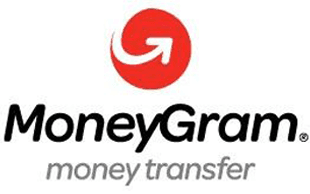 Compare money transfer services that send to Saudi Arabia
Compare speeds, exchange rates, fees and more when converting US dollars to Saudi Arabian riyals.

Disclaimer: Exchange rates change often. Confirm the total cost with the provider before transferring money.
What's the best way to send money to Saudi Arabia?
Online money transfer providers typically offer the strongest exchange rates and lowest fees on money transfers to Saudi Arabia. PayPal, banks and other options are available but come with high fees, weak rates and long turnaround times.
Digital money transfer services
Companies like OFX and CurrencyTransfer specialize in foreign currencies, making them some of the most cost-effective transfers. Most offer transfers directly to your recipient's bank account, often in as little as a day or two.
Cash transfers
Services like MoneyGram allow you to transfer cash for pickup at a local branch in Saudi Arabia — often in 15 minutes. While it's a fast way to send money, you'll pay for the convenience in weak exchange rates and high fees. If a cash pickup is necessary, look to digital services like WorldRemit or Remitly when possible.
Banks
Saudi Arabian riyals aren't a popular currency, which means banks may not offer them. If your bank supports riyals, beware of high fees and wide margins on the exchange rate compared to digital and other options.
Let's crunch the numbers: Sending $2,000 to Saudi Arabia
Let's say you need to send $2,000 to family in Saudi Arabia. Here's what you might face as far as fees and exchange rates as of March 9, 2020.
| | Digital money transfer service | Cash transfer | Bank transfer |
| --- | --- | --- | --- |
| Fee | $0 | $8 | $25 + additional correspondent bank fees |
| Exchange rate | 1 USD = 3.716 SAR | 1 USD = 3.669 SAR | 1 USD = 3.435 SAR |
| Transfer speed | 1 day | Minutes | 2-5 days |
| Amount received | SAR 7,432 | SAR 7,309 | SAR 6,784 |
| Verdict | | | Slowest and most expensive |
The bank option ends up being both the slowest and gets the smallest amount of money to your recipient. If you go with the digital money transfer service, your recipient ends up with SAR 684 more than the bank offers. If speed is crucial, a cash transfer can typically have your transfer to Saudi Arabia in as little as 15 minutes.
How to send money to Saudi Arabia online
Sign up and send money with a digital money transfer service in as little as four steps:
Sign up for a free account. Pick a provider and sign up for a free online account using your contact information, aroof of ID and preferred payment method.
Provide transfer details. You'll need the recipient's contact information and to pick a delivery method. If transferring to a bank you'll need their Saudi Arabian bank account information.
Confirm transfer details. Make sure the correct payment method is selected, the fees are what you expected and the destination is correct.
Save your receipt. To track your money transfer to Saudi Arabia you'll need your confirmation number, which can be found on your receipt. Some money transfer providers will even notify you by text or email when the transfer is complete.
How to get the most out of your money transfer to Saudi Arabia
Weigh costs and fees against convenience, and learn how to compare money transfer providers that send to Saudi Arabia to meet your needs:
Exchange rates. The USD-SAR relationship is relatively stable, so providers should be offering you exchange rates close to the mid-market rate. If they aren't, maybe consider taking your business elsewhere.
Transfer fees. Transferring money abroad will almost always have fees, but sometimes they are hidden in the exchange rate. When sending large amounts it may be cheaper to pay a flat fee to secure a stronger USD-SAR exchange rate.
Transfer limits. Different companies have different limits, so the best deal for sending large amounts of Saudi Arabian riyals may differ from the best deal for sending small amounts.
Turnaround time. Transferring from a local bank in the US to Saudi Arabia could take more than a whole business week, so if you need the funds there quicker you'll want to seek out a money transfer specialist that offers instant transfers.
Minimum and maximum sending limits. Watch out for companies limiting transfers to Saudi Arabia, as fees may add up when sending multiple smaller transfers.
Transfer methods. Whether you want money sent to a Saudi Arabian bank account or to be picked up in cash at an agent location, finding a company that matches your preferred transfer method is crucial.
Emergency cash transfer
When you need to get money to Saudi Arabia in an emergency, there are options to have the money ready for pickup in minutes. This involves paying with a credit or debit card and transferring to a cash pick-up location. While it is fast, there'll be more fees involved.
How to send money to Saudi Arabia without a bank account
Cash transfer services can also help you out if either you or your recipient is unbanked. If you don't have a bank account, look for transfer services that have agent locations so you can go in and pay in cash. These cash transfer services will also have agent locations in other countries where your recipient can pick up the cash, without needing a bank account.
Saudi Arabian exchange rates explained
The exchange rate determines how much one country's currency is worth in another country's currency. When a country's currency is strong, it yields more money when exchanging it in a country with a weaker currency. Saudi Arabia's exchange rate is fairly consistent compared to the USD, which means it may shift during large events but typically doesn't change much day-to-day. Factors that influence the exchange rate include interest rates, economic stability and inflation.
Today's exchange rate USD to SAR
1
0
Updated: 06 Mar 2021 01:43:01 UTC
Documents needed for sending to and receiving money in Saudi Arabia
To send money to Saudi Arabia from the US, you'll need government-issued ID and other documents, while documents needed to pick up money in Saudi Arabia may be different by company.
Documents to send money from the US
To send money:
Identification. Most services require a driver's license, US Passport or any other government-issued ID. Some services allow transfers to be sent without ID, but they may require your SSN instead.
Payment method. Credit or debit card, cash, bank account or personal check may be accepted, depending on the service you use.
Recipient information. Including their phone number, Saudi Arabian bank account and routing number and their name as it appears on their identification.
Documents to receive money in Saudi Arabia
To pick up money in person:
Transfer number. The sender will give this to you, it may be called a PIN number, an MTCN, a reference number, a tracking number or something else.
Government-issued ID. A Saudi Arabian identity card or Saudi Arabian Passport will typically be accepted.
Amount sent. You may need to know how much was sent, usually within 10%.
Sender's information. Bring your sender's full name, the sending country and their address, if known.
What to watch out for
Although there are no official warnings about sending money between the US and Saudi Arabia, senders should be aware of the US expatriate tax system. The Saudi Arabian government does not charge any income tax, but you may need to repatriate funds to the US to cover taxes in the United States.
Bottom line
Sending your hard earned money to Saudi Arabia, whether to support your family, invest in a new business or something else entirely shouldn't cost a fortune. Now that you know how to send money to Saudi Arabia, be sure to use our country specific guides on how to send money around the world the next time you need to make a transfer.
More guides on Finder