Finder is committed to editorial independence. While we receive compensation when you click links to partners, they do not influence our opinions or reviews. Learn how we make money.
Send money to the Dominican Republic
Take advantage of low fees and competitive exchange rates on your transfer to the Dominican Republic.
The best way to send money to the Dominican Republic depends on your transfer needs and payment methods. With competitive rates, WorldRemit is our pick for small transfers and cash pickups, while CurrencyTransfer is our pick for large transfers. For speed, we pick Remitly, though Western Union and MoneyGram are worth considering over your local bank.
Top pick for
Small transfers & cash transfers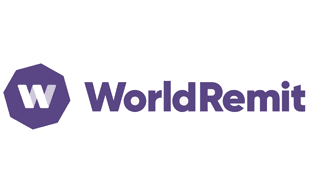 Top pick for
Large transfers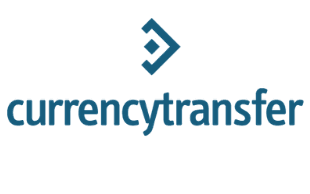 Top pick for
Fast transfers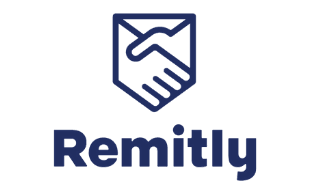 Compare money transfer services to the Dominican Republic
Sending money to the Dominican Republic doesn't have to be expensive. Enter the amount you want to send and click Calculate to see how much your transfer could cost. Once you find the right provider for your transfer to the Dominican Republic, click Go to site to send money.
What's the best way to send money to the Dominican Republic?
Online money transfer providers typically offer the lowest fees and strongest exchange rates on money transfers to the Dominican Republic. Some allow you to transfer money straight to a bank account in the Dominican Republic, while others allow transfers to be picked up in Dominican pesos. PayPal, banks and similar options typically have higher fees and longer turnaround times. Some of the best ways to send money to the Dominican Republic include:
Digital money transfer services. Companies like WorldRemit, TransferWise, CurrencyTransfer, Remitly and XE all specialist in foreign currencies, making them some of the most cost-effective ways to turn your dollars into pesos.
Cash transfers. Look to Ria, Western Union, MoneyGram and similar services to send cash to the Dominican Republic— often in 15 minutes or less. While this method is faster, you'll typically pay extra for the convenience.
How to transfer money to the Dominican Republic
Choose a provider. Look at fees, rates and delivery speed to fit your needs using our comparison table for Dominican Republic money transfers.
Register with provider. Provide your name, address, contact information and date of birth. A valid photo ID will also be required.
Provide recipient information. You'll need their name, address, contact details and possibly their bank account information.
Enter transfer amount. Initiate transfer and complete your transaction.
Save your tracking or receipt number. These are required to follow up on the progress of your transfer.
Back to top
How to compare transfer companies
Exchange rates. Exchange rates are an important factor in the cost of transferring money overseas, so look for a provider that offers the best rates. However, make sure to also take a provider's fees into account when comparing its rates.
Pickup methods. Cash pickup can be sent to an agent location or in some cases to a home address. If money is sent to a bank account in a foreign currency it can save costs but create delays in sending time.
Fees. Fees range between variables like time, method and minimum or maximum amounts. Remember that low fees aren't everything if it means sacrificing time, beneficial exchange rates and customer service.
Turnaround time. Turnaround times for the available services range from minutes to days. Cash pickup is your best bet when it comes to emergency transfers.
Transfer methods. If you don't have a lot of flexibility in time, agent or phone options will be difficult. Look for companies that allow you to not only book on the phone or through an agent, but also online with a personal account.
Transfer options. Regular payments, once-off payments, market orders and forward contracts.
Customer service. How much help will be available if you hit a snag or have a question? Are the support hours convenient?
Is Cash App available in the Dominican Republic?
No. Cash App, Venmo, Zelle and similar services are all primarily used for domestic transfers within the US. You can't use Cash App or Venmo to send money from the US to the Dominican Republic. Instead, compare a few money transfer companies to find the best deal and send money now.Back to top
Are money transfers safe?
When processed through a reputable provider, your funds are safely tracked until they are in the hands of your recipient. Federal protections require the following:
All banks, credit unions and money transfer companies must disclose all fees upfront, including international taxes.
Users must have 30 minutes to cancel a transfer that hasn't been picked up or deposited.
Companies must list what to do in case of error and how to submit a complaint.
Companies must investigate when a consumer reports a problem.
Companies that provide remittance transfers must accept responsibility for the mistakes made by certain people who work for them.
These protections apply to transfers for more than $15 that are made by a consumer in the US and are sent to a person or company in a foreign country.
Same-day money transfers to the Dominican Republic
If you ever need to send an emergency cash transfer to the Dominican Republic, remember that urgent transfers can be more expensive that standard ones. Fees rise and exchange rates often fall when you send an immediate transfer. Be sure to examine the full cost of your transfer before you send it, and read up more on emergency money transfers if you have the time.
Bottom line
Turning your hard earned dollars into Dominican pesos shouldn't cost a fortune in fees. Compare transfer companies that specialize in sending money abroad to find the lowest fee option with the strongest exchange rate. There are many money transfer companies available, so take the time to find the one that best fits your needs.Back to top
Read more on this topic