Finder is committed to editorial independence. While we receive compensation when you click links to partners, they do not influence our opinions or reviews. Learn how we make money.
How much can I get a business loan for?
It all depends on the lender and type of financing you're interested in.
Depending on the lender and type of financing, you can usually borrow anywhere from $100,000 to over $5 million. But not all businesses can qualify for loans that high — and you might not want to if it's more than you actually need.
How much do business lenders offer?
Business lenders typically offer anywhere from $100,000 to $5 million or more. The maximum amount you can borrow depends on the type of business loan and lender.
Bank loans
Banks tend to offer the largest business loans out of any provider. Many banks offer unsecured loans between $100,000 and $500,000, though you can typically qualify for more if you put up collateral. Some larger banks don't even have maximum borrowing amounts.
The average business loan from a large bank in 2017 was $493,000, while small banks lended an average of $146,000, according to data from the Federal Reserve.
Online loans
Online lenders typically offer financing up to $500,000, though you may be able to find providers that lend as much as $10 million. Larger funding amounts are typically backed by collateral, like equipment or vehicle financing.
SBA loans
You can borrow up to around $5 million if you get a loan partly backed by the Small Business Administration (SBA). However, it's possible to get even more if you take out an SBA 504 loan for equipment or real estate — that program technically has no limit.
Short-term loans
Typically, you can borrow up to $250,000 with a short-term business lender. These loans tend to be lower because your business has less time to pay them off — usually between three and 18 months. As with other types of business loans, larger amounts are typically only available with collateral.
Lines of credit
Lines of credit typically run up to $100,000. However, it's possible to get more through the SBA CAPLine program, which offers credit limits up to $5 million.
Equipment and vehicle financing
Typically, you can borrow between 80% and 100% of the value of the equipment or vehicles you're purchasing — usually up to $500,000 with a bank or online lender. You can often get more if you apply for an SBA loan.
Compare business loans
How much capital can I qualify for?
How much a lender offers and how much you can qualify for are often two different numbers. This depends on several factors, including:
Revenue. You might need to bring in as much as 10 times the amount you want to borrow if you apply without collateral, depending on the loan amount and lender.
Current debts. Your monthly debt obligations and expenses should leave enough room to comfortably afford repayments.
Collateral. Businesses might overlook a lower revenue if you have the assets to back your loan. This can include the equipment or vehicles you're using the loan to purchase.
Personal guarantee. Many lenders require owners to pledge to repay the loan if the business defaults. You often have to show you can afford your share of repayments to qualify for the loan amount you want.
Time in business. The largest loan amounts are typically reserved for established businesses that are less at risk of going under — usually around three years in business is required.
Credit score. Lenders typically only offer the highest loan amounts to business owners with good to excellent personal credit.
Down payment. A down payment shows you have some skin in the game and offsets the risk for the lender. The larger the down payment, the more you might be eligible to borrow.
Relationship with lender. Many lenders offer higher loan amounts to businesses they've already worked with — whether you've taken out a loan or have another financial product like a business checking account.
Ask an expert: What do banks consider when deciding how much you can borrow?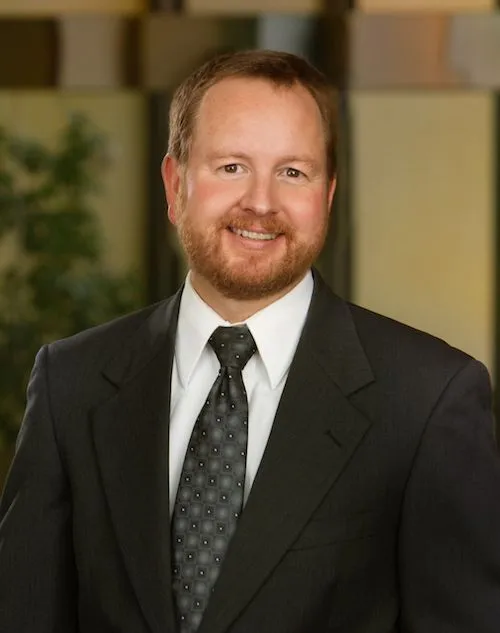 Rob Stephens
CPA and founder of CFO Perspective
The two key underwriting ratios at banks I've worked at over the last 20 years are the loan-to-value (LTV) ratio and the global debt service coverage ratio (DSCR).
LTV is the amount of the loan divided by the value of the collateral. For real estate, this could be as high as 80%. The DSCR is the amount of cash flow before debt payments divided by debt payments. The standard minimum for this is 1.25.
At the last institution I worked for, I approved pricing for any loan over $1 million that had a fixed rate for longer than five years. The most important ratio to receive good pricing is a high DSCR. The LTV only protects the bank if they have to foreclose.
How much should I borrow?
Simply because you can borrow a certain amount doesn't mean you should go up to that limit. The more you borrow, the more you'll pay in interest and fees — and the higher your monthly cost will be. Calculate exactly how much you need to finance and limit yourself to that amount. If you can't predict all of your costs, consider a line of credit.
6 ways to qualify for more funds
From applying for government-backed financing to making a hefty down payment, here are a few ways to qualify for a larger loan:
Put up collateral. Backing your loan with collateral poses less risk for the lender, making them more willing to offer larger loan amounts. You don't necessarily have to fully back the loan — but the more, the better.
Don't skip the down payment. In general, the larger the down payment, the more you can borrow since it shows the lender you're serious about the project.
Pay off debts first. The fewer business debts you have, the more you'll qualify for. Just make sure your lenders don't charge prepayment penalties before you make any extra repayments.
Improve your credit score. The higher your personal credit score, the less risk you pose to the lender and the more they might be willing to lend to you. Take steps to improve your score by checking your credit report for mistakes and paying down personal debts.
Apply for an SBA loan. These loans tend to come in larger amounts than any other type of financing, since they're backed by collateral, a government guarantee and a personal guarantee. However, they also have a high rejection rate.
Hold off for now. If your business has been around for less than three years, waiting to borrow might be the best solution. Put off those big, risky expansion plans to focus on building a solid foundation and increasing your revenue.
Should I get an alternative business loan?
Alternative business loans like merchant cash advances and factoring might get you more funding than a term loan or line of credit because of the way they're structured. A merchant cash advance gives you an advance on your business's future sales and can run as high as $10 million. Factoring involves selling your unpaid invoices at a discount and can also get you several million dollars.
But beware: Both of these tend to be much more expensive than your standard term loan and are generally best saved as a last resort.
Bottom line
How much business lenders offer and how much you can borrow are two different numbers. But the one you might want to focus on is how much you actually need to borrow for your project to avoid taking on more debt than necessary.
You can compare business lenders and learn more about how it all works with our guide to business loans.
Frequently asked questions
More guides on finder