Finder is committed to editorial independence. While we receive compensation when you click links to partners, they do not influence our opinions or reviews. Learn how we make money.
How to get a divorce online
Depending on your circumstances, you may be able to complete the process of obtaining a divorce online.
Our top pick: OnlineDivorce.com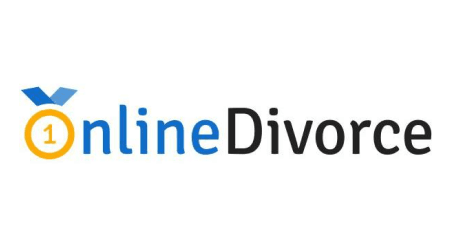 For uncontested divorces
One flat fee of $139
State-specific filing instructions
100% guarantee of court approval
Go to site
There are various ways to get a divorce, but not all of them need to be difficult. If you and your spouse can agree on the terms of the divorce, for example, you may be able to complete the process online.
Here's what you need to know to get started: the requirements, the costs, and what paths you can take to complete the divorce.
Can I really get an online divorce?
While specific requirements of your divorce will depend on the state you live in, if you and your spouse agree on the terms of your divorce — meaning you agree to an uncontested divorce — you should not have to appear in court.
It is possible to complete your divorce by drafting an agreement, filling out the appropriate forms and then sending those forms to the court.
Before you and your spouse can be divorced, you both need to reach an agreement on the divorce terms.
Filing for uncontested divorce online
In general, there are two types of divorce: contested and uncontested.
Your divorce is uncontested if you and your spouse agree on the full terms of your divorce. For most uncontested divorces, you will not have to appear in court. Instead, you can draft an agreement, complete the appropriate forms, and then send those forms to the court with the help of an online divorce service.
If you and your spouse do not agree on the full terms of your divorce — for instance, you can't agree on property or custody — your divorce is considered contested and may need to be settled in court. However, even if you and your spouse disagree on some issues, you might be able to avoid going to trial through mediation or other alternative paths.
How to get a divorce online
Online divorce services like Wevorce and MyDivorcePapers make it easy to quickly get the divorce process rolling.
While the signup process may vary by service, in general you'll:
Go to the online divorce service website.
Enter your name and contact information.
Specify where you're filing and whether you have children.
Indicate your spouse's information and whether you know their whereabouts.
Enter a payment method and confirm to start the process.
Compare online divorce services
Online divorce services are best for couples who can agree on the terms of the divorce, including division of assets, alimony and parental responsibilities if you have children.
How do I prepare for filing for divorce online?
Online divorce services are for couples who can work together on divorce terms and agree on most issues. To use one, you need to:
Know where your spouse is.
Both agree to a divorce.
Agree with your spouse on the division of assets and property.
Agree with your spouse on alimony and child-related matters, including child support and a coparenting schedule.
Once you purchase a plan with your online divorce service, you're given the relevant divorce forms for your county and state.
How much will an online divorce cost?
A typical online divorce service preparing documents for an uncontested divorce will charge $150 to $1,500 on top of the filing fee, which is approximately $300. The cost varies by your state's required forms and filing procedures.
Compare that cost to an attorney, which could charge from $2,500 to $5,000 or more for the same forms and similar services.
Will I need an attorney?
You do not need an attorney for an uncontested divorce. As long as you and your spouse have reached an agreement on all matters related to your divorce, it's considered a more straightforward dissolution of marriage.
Find legal advice for divorce
LegalZoom can guide you through an online divorce if you choose to go that route. But if you only need legal advice, check out Rocket Lawyer, LegalShield or Nolo.
Bottom line
An online divorce service guides you from the beginning to the end of the process. It'll present you with the divorce forms and give instructions on how to complete and file the documents with your local court.
By the time you or your spouse have come to the difficult decision to divorce, the last thing you want to think about is navigating a potentially complicated and expensive process.
Frequently asked questions