Credit Associates review
A debt settlement program with positive reviews — but no additional services.
Best for settling unsecured debt over a short period of time.
Pick something else if you have under $10,000 in debt.
$10,000 of unsecured debt
Minimum debt
24 to 36 months
Typical turnaround
Fee based on percentage of debt enrolled
Fees
Credit Associates debt relief details
| | |
| --- | --- |
| Services | Debt settlement and free phone consultation before you enroll |
| Minimum debt | $10,000 of unsecured debt |
| Typical turnaround | 24 to 36 months |
| Fees | Fee based on percentage of debt enrolled |
| Types of debt | Unsecured debt |
| Accreditations | IAPDA, AFCC |
| Ratings | BBB rating: A+, not accredited; Trustpilot rating: 4.9 out of 5 stars |
| Free resources or tools | Blog on budgeting, debt relief and financial management, basic debt relief calculator. Free phone consultation before you enroll |
| Customer service | Phone, email, Facebook, LinkedIn |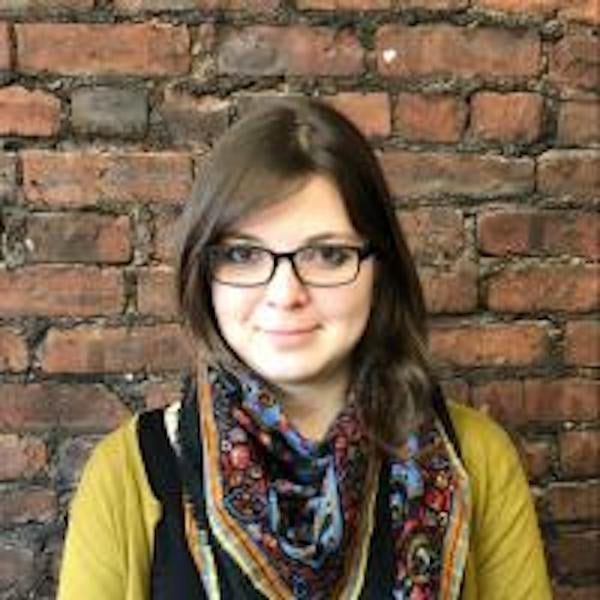 Review by
anna.serio-ali@findercrew.com
---
Anna Serio is a lead editor at Finder, specializing in consumer and business financing. A trusted lending expert and former certified commercial loan officer, Anna's written and edited more than 1,000 articles on Finder to help Americans strengthen their financial literacy. Her expertise and analysis on personal, student, business and car loans has been featured in publications like Business Insider, CNBC and Nasdaq, and has appeared on NBC and KADN. Anna holds an MA in Middle Eastern studies from the American University of Beirut and a BA in Creative Writing from Macaulay Honors College at Hunter College, CUNY.
Expert review
Credit Associates offers debt settlement services to anyone with unsecured debt. The minimum amount of debt required to enroll is high compared to other debt relief companies. But its also one of the quickest programs out there — many take up to four years to complete, while Credit Associates can take as few as two years.
If you're looking for services beyond debt settlement, this may not be the company for you. Other than a blog on the basics of budgeting and financial assistance, it's relatively bare bones compared to other debt relief providers.
How does Credit Associates work?
Credit Associates negotiates down unsecured debts with your creditors in exchange for a one-time lump sum repayment. Typically, this process takes between two and three years, though Credit Associates claims some settlements take only 24 to 36 months. After you enroll, you'll make monthly repayments toward a special purpose savings account, which Credit Associates uses to pay off your creditors.
How much does it cost?
Credit Associates charges a fee based on the amount of debt enrolled after you've settled. But it doesn't disclose the exact rate online, and this fee wasn't provided when we spoke to a representative on the phone. Ultimately this program is designed to help you save — if you see it through.
When you enroll, you're required to make monthly payments toward a special purpose savings account. But these tend to be more flexible than debt repayments. There's no penalty for making a partial payment — just give the team a heads-up so they know what to expect.
How much could I save with Credit Associates?
Your savings depend on how much debt you enroll. When we spoke with a representative, they estimated that you'd save about $3,400 if you enrolled $10,000 in debt — including fees.
Those savings might not be as big as you expect, since the IRS usually counts settled debt as taxable income if it's over $600. But you may be able to get around it if you're insolvent — when your personal liabilities are greater than the value of your assets. If you think you're insolvent, consider reaching out to a tax advisor to find out what steps to take.
Is Credit Associates legit?
Credit Associates is a member of trade organizations that set the standards for the debt settlement industry. This includes the International Association of Professional Debt Arbitrators (IAPDA) and the American Fair Credit Council (AFCC).
On its homepage, you can find a disclosure from the AFCC that breaks down Credit Associate's legal limitations when negotiating your debt in plain language. This kind of transparency isn't always the case with debt settlement companies.
It also takes steps to protect your information online by using SSL encryption. And it won't give your information to third parties for marketing purposes without your consent.
What are the pros and cons of Credit Associates?
Credit Associates' program won't be right for everyone. Weigh the pros and cons before you sign up.
Pros
Relatively quick programs of 24 to 36 months
In-house legal experts
Accredited with main industry associations
Cons
Must have at least $10,000 in debt
Few services other than debt settlement
Doesn't disclose costs or potential savings online
Customer reviews and complaints about Credit Associates
| | |
| --- | --- |
| BBB accredited | No |
| BBB rating | A+ |
| BBB customer reviews | 1.5 out of 5 stars, based on 30 customer reviews |
| Trustpilot Score | 4.9 out of 5 stars, based on 13,094 customer reviews |
| Customer reviews verified as of | 03 July 2023 |
Credit Associates gets mixed reviews as of June 2023. On the Better Business Bureau (BBB), it scores a A+ rating based on its dealings with 103 complaints. The majority of the 30 customer reviews are negative. It fairs better on Trustpilot, where over 13,000 customers gave it an excellent 4.9 out of 5 stars.
Most customers praise the quality of service they received through Credit Associates. Many focus on how easy it was to understand how the program worked and how willing the team was to answer questions. Several also mention feeling emotionally relieved after enrolling in the program. The majority of complaints were from people who'd received marketing letters from the company that they thought were suspect.
Compare more debt relief companies
Narrow down top providers by costs or requirements to find the best for your budget and financial goals. Select Compare to see their benefits side by side.
What is Credit Associates?
Credit Associates is a debt settlement company that offers direct negotiations. In states with tighter restrictions on debt settlement companies, it uses a team of in-house lawyers to handle negotiations.
It's been around since 2016, according to the Better Business Bureau — though there isn't much information on the BBB website. Its name has generally stayed out of the headlines, which is typically a good thing when it comes to debt settlement.
How do I get started?
You can sign up for a consultation online or over the phone. Here's how you can get started online.
Visit the Credit Associates homepage or select the Go to site button on this page.
Fill out the form under Let's Get Started. Include the amount of debt you want to settle and your contact information.
Select Submit.
Wait for an associate to contact you to review your details. If you can't wait for a phone call, call the number on the request form.
I've signed up. What happens next?
After you sign up, you'll need to start making monthly payments toward a savings account, which Credit Associates uses to pay off your creditors. How much you pay depends on the length of the program you sign up for and the amount of debt you have.
You can make partial payments without paying any fees — just let Credit Associates know ahead of time. You're still responsible for paying off your creditors to the best of your ability, on top of the debt relief program.
Want to know more before you sign up? Our guide to debt relief details your other options.
Frequently asked questions
Do I have to pay anything upfront to use this service?
No — in fact, it's illegal for debt relief companies to require an upfront payment.
Will I need to contact my creditors directly after enrolling in this program?
It's possible, depending on the creditors. Some companies won't work with debt settlement companies directly, so you may need to participate in the negotiations.
Does Credit Associates also offer credit counseling?
No, Credit Associates only offers debt settlement. You'll have to set up an appointment with a credit counselor if you want advice on how to rebuild your credit after the program is complete.