Finder makes money from featured partners, but editorial opinions are our own.

Advertiser disclosure
Best Joint Checking Accounts of December 2023
Easily manage your finances & potentially save on fees with a joint bank account. Compare our selection of the best below.
1,339 visitors found a checking account through Finder this week.
What is a joint account?
A joint account is any type of bank account that's shared by two or more people, giving everyone equal access to the funds. They're best if you're looking to pool resources and streamline shared bills. About 43% of domestic relationships have joint assets, according to a survey from CreditCards.com. While joint accounts are convenient and can make budgeting easier, it doesn't mean you should close your separate personal account.
How joint accounts work
In terms of function, joint accounts are similar to single-owned bank accounts. Although they typically allow up to two account holders, there are some providers that allow three or more people. Each owner gets their own debit card and can make deposits and withdrawals from the account. They're both also responsible for fees incurred, like overdraft charges. So you should only open a joint bank account with someone you trust.
Although most joint accounts give owners equal access, some banks allow you to add restrictions, such as requiring dual signatures for withdrawals — a particularly common restriction with joint business bank accounts.
4 common types of joint bank accounts
Here are the common types of joint accounts:
1. Joint tenants with rights of survivorship
This is the most common type of joint account. Joint tenants with rights of survivorship accounts are used by domestic partners, married couples or close family members. If one account owner dies, 100% of the funds go to the surviving account owners, and the funds don't pass through probate.
2. Joint tenants in common account
This option is common with couples and business partners, but it doesn't carry any rights of survivorship. If an account holder dies, the balance passes through probate.
3. Tenants by the entirety account
This account is commonly used by married couples or life partners. When one account holder dies, the entire balance is automatically transferred to the surviving account holder. However, in most cases, all account holders are needed to sign off on transactions.
4. Convenience accounts
This type of joint bank account allows the primary owner to give someone else the authority to use the funds for their benefit. Convenience accounts are often well-suited for the elderly or individuals who need someone to act on their behalf.
But there aren't any rights to survivorship, so the money is divided up according to the estate plan once the account owner dies.
Who are joint bank accounts best for?
Joint accounts can prove useful for:
Married couples or life partners. Especially useful for couples who already share their finances, having a joint checking account can make money management simpler.
Parent and child. Parents can open a joint bank account with their teenager to teach them money management skills or monitor their spending. Or parents can open a shared savings account to set their child up for later.
Caregivers. Opening a joint account with a family member or aging parent can be useful if you need to manage their finances on their behalf while caring for them.
Business partners. Business co-owners can share a joint business bank account to make money management easier and establish spending transparency.
Roommates. Joint accounts can help roommates manage household expenses, allowing everyone to pool their income together to cover things like rent or mortgage.
6 pros of a joint bank account
Save together. Joint accounts can help couples and family members work toward the same financial savings goal.
Fewer fees. Save on potential fees with only one bank account.
Budgeting. With all the money in one place, it's much easier for families to manage personal finances, including budgeting and paying bills.
Teach children about money management. Parents can monitor spending habits and use the opportunity to teach their kids essential money skills.
Set aside a nestegg. Joint custodial accounts can provide a nest egg for your child to access once they turn 18.
Double amount insured. With a joint account, both owners are FDIC insured up to $250,000 for a combined total of $500,000.
5 things to what to look out for
Complete access to all funds. Unrestricted access to withdraw and spend funds can lead to issues if you or your partner don't agree on how the money is used or saved.
Shared debts. Depending on where you live, state law may permit creditors to take some or all the money from your joint bank account to satisfy your co-owner's debt.
Splitting up. If there's a breakup, splitting the funds amicably may not be possible before closing the account. But in the case of a dispute, involving the courts can be a long and arduous process.
Lack of privacy. Complete transparency is a double-edged sword where you may lose some of your financial independence and privacy.
Potential benefit issues. If you're the parent of a college student, adding their name to a joint account can impact their eligibility for financial aid since bank accounts in their name are factored into the eligibility process. This is also true if your joint owner is applying for Medicaid or disability benefits.
How to open a joint bank account
Opening a joint bank account with someone is similar to opening a regular checking or savings account on your own. However, some banks don't allow you to open a joint account unless you already have an account with them.
Shop around.

Compare bank accounts until you find one that suits your needs and supports joint accounts.

Apply.

Sign up for an account online, by phone or in person at a local branch. If you're opening a joint account at a branch, you'll need all account holders present.

Verify your identity.

Submit your personal information and proper documentation of the identity of all named owners on the account.

Fund the account.

Make your initial opening deposit if the account requires one.
Information you may need
Each account holder must provide the following information:
Full name
Address
Date of birth
Social Security number or Taxpayer Identification number
Government-issued photo ID, such as a driver's license or passport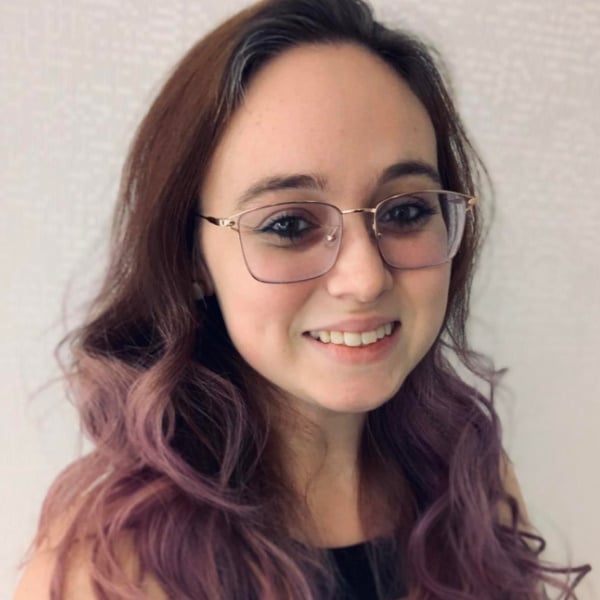 You may want to keep a separate account
Just because you have a joint account with a life partner or spouse doesn't mean you should close your personal bank account. Unfortunately, things happen, and you may need to set money aside for yourself for emergencies. You may also have your own personal expenses that your partner isn't responsible for, such as student loans or gym memberships. And on a lighter note, keep surprise gifts for your partner a secret by using a personal account rather than a joint account where all account holders can view every transaction.
— Bethany Hickey, Writer, Banking and Loans.
3 tips for a successful joint account ownership
Chances are, you know the person you want to open a joint bank account with — and it can take a lot of trust to share finances. Here are three tips to consider for a successful account partnership:
1. Communication is key
If you've decided to take the plunge and open a joint bank account, make sure you talk about these critical issues in advance:
Do you pool your income and expenses together?
How will you collectively manage your spending?
How will you manage your bills? How much and who's responsible?
Are there any pre-existing financial obligations, like child support, loans or other legal fees that need to be dealt with before opening a joint account?
If one party earns a higher salary, will they be allowed to spend more?
Then, decide which accounts will be set up as joint accounts and which will remain separate. For example, some couples choose to pool their savings in a joint account while their everyday accounts remain separate. Other couples opt to separate ownership of property, such as their homes, especially when it was purchased before the relationship began.
2. Work out a budget
To make life easier, create a monthly budget and establish clear ground rules. Write down all your weekly expenditures, allowing you to see where the money is going and if there are areas you can cut back to save some money. Then, decide on a budget.
The key is to avoid being too strict and give yourselves some "play" money. Also, check in regularly to ensure you're on track with your budget and address anything that needs changing or isn't working. And be sure to discuss large or unnecessary purchases with your partner before pulling the trigger.
If you and your partner aren't on the same page financially, you may be better off keeping your accounts separate and opening one shared account where you deposit money for bills and other routine payments.
3. Remember your financial goals
By establishing your joint financial goals, you'll find saving easier when you both work toward the same objective. This includes short-term goals such as an overseas trip and long-term goals like buying a house. If you're not on the same page, a joint account will be less likely to work. Check in periodically to make sure you're both on the right track.
How to close a joint account
Depending on the bank, you can close the account online, over the phone or at a physical branch as long as you have identification proving you're an account holder.
In most cases, only one account holder is required to close a joint account. Though depending on the bank and type of joint account, both parties may need to sign off on it.
Before you close the joint account, be sure you have these things in order:
Make sure other account holders consent to closing the account
Turn off any automatic bill payments associated with the account
Switch any recurring direct deposit to another account
Update all subscription services tied to the account
What if I'm going through a divorce?
Depending on the bank, your account might only require one account holder to close the account. This can cause issues if you or your partner close it without the other's permission and it makes things especially messy if you're going through a divorce — something that happens to approximately 40% to 50% of first marriages according to the US Census Bureau.
If you're going through a divorce and you close out your joint account or withdraw a large sum of money, a judge could require you to return the funds. That's why most lawyers recommend not doing anything drastic with joint accounts until the divorce is finalized and a plan is made.
During divorce proceedings, each spouse is typically entitled to 50% of the account balance, but this isn't always the case. If one person has bank statements proving they entered the marriage with more money, they could leave with more than half of the funds.
Bottom line
Joint bank accounts are a good idea if you and the other account holders have the same financial goals and budgeting plans. But it's also beneficial to have your own personal account for individual savings, paying for your personal expenses or emergencies.