Finder is committed to editorial independence. While we receive compensation when you click links to partners, they do not influence our opinions or reviews. Learn how we make money.
Compare car insurance for 7-seaters
Extra passengers may need extra coverage, but you can still find ways to save.
Despite the size, many seven-seater vehicles cost less to insure than sports cars or trucks — and could qualify for discounts. However, consider boosting liability to make up for the extra passengers and bigger size.
Compare car insurance for 7-seaters
What kind of coverage do I need for a 7-seater?
Your seven-seater needs the same standard coverage as everyone else, but consider upping liability and medical payments due to more passengers. Coverage you may need:
What add-on coverage should I consider for a 7-seater?
Consider extra coverage if you're hauling extra passengers, expensive personal belongings or using your vehicle for off-road driving. Consider several coverage types:
Roadside assistance. Make sure you and other family drivers get timely help during roadside breakdowns. Waiting for hours to get towed could be problematic with a car full of passengers.
Rental reimbursement. Cover the cost of a car rental so you can keep up with the family schedule while your minivan gets repaired.
Gap insurance. Pay off the car loan or lease after a total loss accident so you can get back on the road with a new car.
Comprehensive. Protect your vehicle from theft, weather damage or hitting an animal, especially if you're using your vehicle for off-roading, like driving a construction team to a job site.
Personal belongings. Use your vehicle to carry expensive personal belongings or equipment? Consider extra protection against theft when you're out and about.
Do different kinds of 7-seaters need different insurance?
You might consider added protection, depending on how you use the vehicle.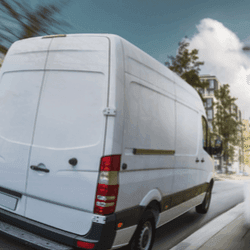 Minivans.
Increased liability limits, medical payments and roadside assistance help when driving the family or multiple passengers around.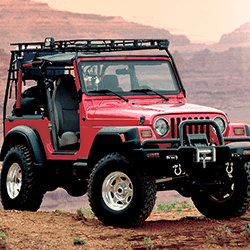 Sports utility vehicles.
Coverage for personal belongings, collision and natural disasters if you enjoy thrill-seeking off the road or for your job. Increased liability also helps since your large vehicle is likely to cause more accident damage.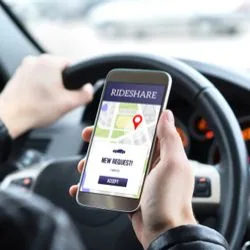 Rideshare cars.
Drive a big car for more passengers with Uber XL? Add rideshare coverage and consider collision and comprehensive for extra protection on and off the clock.
How much is car insurance for a 7-seater?
Many seven-seater vehicles like minivans and SUVs cost less to insure than sports cars or trucks.
For example, a 2017 Honda Odyssey in New York might cost $1,584 per year, a little more than the average rate of $1,300 a year. Compare that to a Ford F-350, which costs $2,940 per year. In this case, the minivan beats the truck by a whopping $1,356.
How can I save on car insurance for 7-seaters?
No matter which seven-seater you have, consider these ways to save on your premium:
Claim discounts for all the car's drivers. Make the most of your family drivers by stacking safety rewards, driver training and student discounts. You can also assign yourself or another experienced driver as the primary driver so your company considers that driving record first.
Add on safety features. Keep your many passengers safe with airbags, antilock brakes and an antitheft system, plus rack up discounts with extra safety devices.
Bundle policies to save up to 20%. Pool all your insurance needs on the same policy, such as homeowner's and life insurance or even bundle insurance for more than one vehicle.
Remove unnecessary coverage. Consider dropping coverage that costs more than its benefits. For example, you might not need better car replacement, gap insurance, trip interruption or extended roadside assistance programs.
How do I get car insurance for my 7-seater?
Apply for car insurance just as you would any other vehicle:
Enter your ZIP code to start an online quote, or call the insurance company directly.
Fill in personal and vehicle information, especially your car's make, model and intended use.
Choose coverage that best protects you on the road.
Look for multiple discounts you might qualify for.
Enter payment information and finalize details.
What should I watch out for with 7-seater insurance?
Although insuring a seven-seater is easy, keep in mind these common mistakes:
Not enough coverage. Your coverage should take into account the bigger vehicle and increased number of passengers.
Life changes. You're likely driving this vehicle around for its passenger or storage capacity. But if changes occur, such as switching vehicles or primary drivers, you should update that information with your insurer.
Comparing quotes. The best rates for your driving situation comes from comparing multiple providers.
Bottom line
Getting car insurance for your seven-seater may warrant extra coverage for more passengers and bigger vehicle size. But you can compare quotes from multiple providers to make sure you're getting the best rates.
Frequently asked questions