Finder is committed to editorial independence. While we receive compensation when you click links to partners, they do not influence our content.
Where to buy isopropyl alcohol and rubbing alcohol online
Order common household items to disinfect your home.
Both isopropyl alcohol and rubbing alcohol are effective topical antiseptics. Use it to clean surfaces around your home or in a first-aid kit to disinfect wounds. If you're running low, we have you covered with a list of the top retailers that sell both types.
Our top picks
Top retailers selling rubbing alcohol
Amazon
Easily buy in bulk and save.
As expected, Amazon offers a huge selection of brands, sizes and wipes. Prime members enjoy free two-day shipping on most orders. Or place a Prime Pantry order and get free shipping when you spend $35 or more.
Quill.com
Scoop up alcohol sanitizing pads and more.
Shop a range of household essentials here, including rubbing alcohol liquid, pads and first-aid kits.
Walgreens
Find deals like buy one, get one half-off here.
Walgreens carries smaller bottles of isopropyl and rubbing alcohol for use around the house and on wounds. Though you may not find for shipping, you may be able to get store pickup here.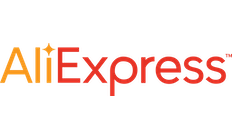 AliExpress
Shop alcohol-based wipes, sanitizers and other disinfecting products.
AliExpress is a global marketplace that often offers a wider range of stock than other websites. Note that shipping times can vary by seller and may take longer than usual.
CVS Pharmacy
Find a small selection of rubbing alcohol.
CVS Pharmacy may have a small stock of rubbing alcohol and other similar products available online. Otherwise, check availability at your local CVS store.
What's the difference between isopropyl alcohol and rubbing alcohol?
Rubbing alcohol is an antiseptic solution that is made using isopropyl alcohol. The term "rubbing alcohol" was coined in the US to differentiate between isopropyl alcohol, which is used to sterilize and ethyl alcohol, which is intended for human consumption — though it has the potential to cause alcohol poisoning. Rubbing alcohol includes a bitter poison that's toxic to people if swallowed.
What concentration is needed to kill germs?
Most hand sanitizers include isopropyl or ethyl alcohol as the active ingredient that kills bacteria. If you're unable to find hand sanitizer, you can make your own in a pinch. The CDC recommends using a hand sanitizer that contains at least 60% alcohol to effectively kill germs.
Alternatives to isopropyl or rubbing alcohol
If you're looking for a surface disinfectant, you have several options that can stand in for isopropyl or rubbing alcohol in a pinch — keep in mind some may be more effective than others.
To sanitize surfaces, try using bleach or disinfectant wipes. Hydrogen peroxide is also an effective disinfectant that's readily available at grocery and drugstores. Many bathroom cleaning products also have disinfectant properties.
In a pinch, you could also try using distilled vinegar, though it isn't an EPA-approved product for disinfecting and may be less effective than other products.
Image Source: Getty
Does your company belong in this list?