Finder is committed to editorial independence. While we receive compensation when you click links to partners, they do not influence our opinions or reviews. Learn how we make money.
Compare equipment financing loans vs. leases
Find out which could be a better value for your business.
Editor's choice: First Down Funding business loans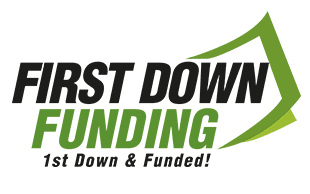 No prepayment penalties
Competitive rates
Works with bad credit and most industries
Check eligibility
Instead of buying equipment as a single expense, many companies choose to make smaller payments on equipment over time. This means either gradually taking ownership of a piece of equipment through a loan or using the equipment for a limited time through a lease agreement.
Which you choose depends on your business's needs. By weighing the pros and cons of each choice, you can come to a decision that may ultimately benefit your business.
How do equipment loans and equipment leases compare?
Both equipment loans and leases are ways for businesses to acquire equipment that they might not otherwise have the capital for. However, there is one big difference: An equipment loan is money for your business to buy the equipment you need while an equipment lease is a rental agreement that allows your business to use the equipment for a predetermined period of time. This can have a big impact on how the equipment is used and maintained, so exploring your options both ways is a crucial step in determining which is right for your business.
| | Loan | Lease |
| --- | --- | --- |
| Convenience | A loan relies on a lender's willingness to provide funding. Negotiations are necessary to establish rates, deposits and secured assets. | Many manufacturers and retailers of business equipment offer lease deals, meaning you can skip the bank. If you know what you want and where to find it, you may be able to reach an agreement quickly. |
| Control | During the process of buying the equipment, you have control over how and where the equipment is used. | The company providing the lease keeps ownership of the equipment. This could result in restrictions on its use. |
| Flexibility | Should you discover that you no longer need the equipment, you will still need to make repayments until you fully pay off the loan. | In most cases, you can choose whether to buy the equipment at the end of the lease period after the principal of the loan is fully paid. |
Equipment financing loans
Like other business loans, equipment loans are financed by banks and other lenders. This means that potential lenders will scrutinize both your personal and business credit reports before extending an offer. Because the lender wants to know that you'll meet your repayments, your business's revenue and cash flow will also be evaluated.
Costs will vary based on the type of equipment you're purchasing, your industry and your interest rate. You should budget regular repayments and have at least 20% of the equipment's value available to use as a down payment.
Features of an equipment financing loan
Fully purchase equipment. When you commit to an equipment loan, you're buying the equipment outright. You can use it how you choose provided you keep making timely repayments towards your loan.
Lower APR. Your equipment will generally be used to secure your loan. This means your lender may offer you a lower APR than you would receive on an unsecured business loan.
Regular installments. Repayments are typically charged monthly, quarterly or annually at an agreed interest rate.
Requires down payment. Though terms vary by lender, you may be required to provide up to 20% of the amount you're requesting.
Business lenders to consider for equipment loans
Equipment financing leases
Rather than deal with a bank or lending service, you can sometimes organize a lease directly with the equipment provider. When you lease a piece of equipment, you likely won't have to put any money down or secure the lease with collateral. This cuts your upfront costs. Along with low monthly payments, equipment leasing is generally the less expensive option if you plan on upgrading your equipment at the end of your lease contract.
In addition, leases may not rely heavily on your credit report or require secured assets and payments are typically tax-deductible. However, you won't own your equipment at the end of your term and must either return it or buy it — meaning you'll be taking out a loan, anyway.
Features of an equipment financing lease
Simple application. Since you'll only be renting the equipment, you won't have to fill out the same long application as you would with an equipment loan.
No deposit needed. Although it can vary by lender, leases tend not to require a deposit. Instead, you'll just pay a minimal upfront cost.
Predictable payments. You'll make fixed monthly payments on your lease.
Flexible lease terms. At the end of the lease term, you may have the option to renew or terminate the lease. You can also buy the equipment outright at its fair market value — just make sure the option is written into your contract.
Which financing option offers better value?
If you plan to use the equipment for a long time and have access to a consistent cash flow, a loan could be more convenient for your business. Leasing can be better suited to companies with lower revenue and those seeking equipment that comes with a shorter lifespan. Short-term leases even allow for expensive equipment to be upgraded every few years, with some agreements requiring that the provider update products regularly within the lease period.
Frequently asked questions