Finder is committed to editorial independence. While we receive compensation when you click links to partners, they do not influence our opinions or reviews. Learn how we make money.
Best business bank accounts of 2020
Compare checking and savings accounts by fees, APY and features to help narrow down your options.
Just like personal banking accounts, there are hundreds, if not thousands, of business bank accounts out there. With so many options available, we used strict criteria to find the best options for your business.
For all accounts, we considered factors like interest rates, monthly fees, opening deposit requirements and other special features. For checking accounts, we also looked at the number of free monthly transactions and ATM accessibility.
Best business checking accounts
Business checking accounts can help you manage expenses, pay bills and budget for the future. We've curated a list of some of the best business checking accounts with features that could make your banking experience more convenient.


Best for high interest rate
Radius Bank Tailored Checking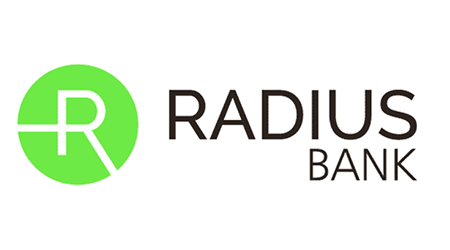 Apply now

at Radius Bank's secure site

Up to 0.1%
APY

$10 monthly
Fees

$100
Min. opening deposit

This checking account from Radius Bank is ideal for business owners who keep at least $5,000 in checking. It earns more interest than most traditional savings accounts, but only if you keep a minimum $5,000 daily balance.
0.1% APY. You earn 0.1% on your total balance as long as you have at least $5,000 in your account.
Unlimited penalty-free transactions. Unlike other banks that charge you a fee when your transactions exceed a certain limit, Radius Bank lets you make unlimited transactions.
Free ATMs worldwide. Use your business debit card for free at any ATM worldwide.
Minimum balance required for interest. Your account only earns interest if your balance is at least $5,000.
$10 monthly fee. If your balance dips below $5,000, you pay a $10 monthly fee and you don't earn any interest.
$100 opening deposit. You need at least $100 to open a Radius Bank Tailored Checking account.
APY
0.1%
Account fees
$10 monthly
Can the fee be waived?
Yes
No monthly maintenance fee with balances of $5,000 and up
ATM transaction fee
$0
Best for small online businesses
Novo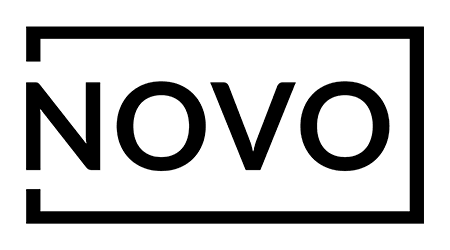 Finder Rating: 4 / 5

★★★★★

Apply now

at Novo's secure site

N/A
APY

None
Fees

$50
Min. opening deposit

This online business checking account is designed for small businesses and entrepreneurs that want to save on fees. It doesn't have branches so you won't be able to deposit cash, but it's available to all types of businesses and can be opened online in minutes.
No fees. There are no monthly fees or service charges to eat into your balance.
No deposit requirements. Open this account with as little as $50.
Integration. Connect your account to Slack, Stripe, Zapier and Xero to make managing your business easier.
No cash deposits. As an online bank, Novo doesn't have any ATMs or branches that accept cash deposits.
No payroll providers. Novo doesn't currently integrate with any payroll providers, but it's working on a solution.
No recurring payments. This account doesn't support recurring monthly payments, so you'll need to do them manually each month.
| | |
| --- | --- |
| APY | 0% |
| Account fees | $0 monthly |
| Can the fee be waived? | Yes |
| Insufficient funds fee | $27 |
| ATM transaction fee | $0 |
| Paper statement fee | $0 |
| Foreign transaction fee | 0% |
| Overdraft fee | $0 |
| Accout closure fee | $0 |
Best for low fees and easy signup
Axos Bank Basic Business Checking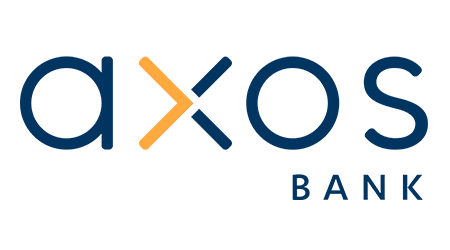 Finder Rating: 4.5 / 5

★★★★★

Apply now

at Axos Bank's secure site

N/A
APY

None
Fees

$1,000
Min. opening deposit

Designed for businesses with modest checking needs, this account has no monthly fees and low initial deposit requirements. Plus, it allows you to access your money anywhere with a fee-free nationwide ATM network.
No fees. There's no monthly fee to keep this account open.
Unlimited ATM reimbursements. Use any ATM nationwide and Axos will reimburse you for any and all fees.
Quickbooks integration. Manage your money with ease when you link Quickbooks up with your Axos Basic Business Checking account.
High opening deposit. You need at least $1,000 to open this account.
Limited free transactions. Your first 200 transactions a month are free. But you pay $0.30 for each additional item.
No interest. This checking account doesn't earn any interest, unlike others on our list.
| | |
| --- | --- |
| APY | 0% |
| Account fees | $0 monthly |
| Can the fee be waived? | Yes |
| Insufficient funds fee | $25 |
| ATM transaction fee | $0 |
Best for company-wide access
Chase Total Business Checking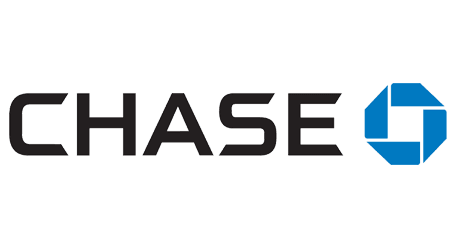 Finder Rating: 2.8 / 5

★★★★★

Apply now

at Chase's secure site

N/A
APY

$15 monthly
Fees

None
Min. opening deposit

This account is designed for small businesses with a range of features that help them manage cash flow and focus on growth. It comes with an access and security manager that allows businesses to delegate permissions to employees without giving up control or security.
Opening bonus. New Chase customers can get a 300 bonus when opening this account and completing qualifying activities.
Accepts cash. This account comes with up to $5,000 in free cash deposits a month.
In-person support. Chase has nearly 4,900 branch locations and 16,000 ATMs, which makes it easy to bank in person.
Limited online eligibility. This account is only for sole proprietors, so you'll need to keep looking if you have a different business structure.
Monthly fee. There's a $15 monthly fee, but Chase waives it if you meet certain requirements.
APY
0%
Account fees
$15 monthly
Can the fee be waived?
Yes
Meet ONE of the following:
• Have a $1,500 minimum daily balance
• Or maintain a linked Chase Private Client Checking or Chase Sapphire Checking personal account

Monthly service fee reduced to $12 when you're enrolled in paperless statements
Insufficient funds fee
$34
ATM transaction fee
$0
Paper statement fee
$6
Foreign transaction fee
3%
Overdraft fee
$34
Best for large ATM network
TIAA Bank Small Business Checking
Up to 0.55%
APY

None
Fees

$1,500
Min. opening deposit

If you're comfortable banking online, this account allows you to earn interest on your balance while you manage your expenses. While there are only four branches in Jacksonville, Florida, the account is available nationwide and the dedicated business team is there to help.
Earn interest. New customers earn 1.21% APY on balances up to $250,000 for the first year, then between 0.4% and 0.55% afterward.
Low fees.There are no monthly, maintenance or overdraft transfer fees. Plus, you're reimbursed for all ATM charges if you have a balance over $5,000 or 15 charges if you don't.
ATM access. There are over 80,000 free ATMs across the country.
Best rates expire after one year. After the promotional period ends, your APY drops from 1.21% to anywhere from 0.4% to 0.55%. But this rate is still higher than the national average.
Few physical branches. If you need to deposit cash often, you'll need to visit one of its four branch locations in the Jacksonville, Florida area.
No live chat function. TIAA Bank doesn't have a live chat function, which is rare for a mostly-online bank.
| | |
| --- | --- |
| APY | 0.55% |
| Account fees | $0 monthly |
| Can the fee be waived? | Yes |
| Insufficient funds fee | $30 |
| ATM transaction fee | $0 |
| Overdraft fee | $0 |
Best business savings accounts
Any money that's left over from your monthly operations can be stored in a savings account to create a passive income stream. And with the right business savings account, you could get access to extra perks that can benefit your business.
How to find the best bank account for your business
While searching for the best checking and savings accounts, keep these factors in mind to help you compare your options:
APY. Choosing a business savings account or interest-bearing checking account with a higher rate can help you save more sooner, but it's not always worth sacrificing other factors to get the highest possible APY.
Fees. Monthly service charges can eat into your balance, so try to find an account with low or easily avoidable fees.
Bonus/rewards. Rewards programs and opening bonuses can give you a head start on saving, just make sure you meet the eligibility requirements.
Features. Features like cashflow management, mobile banking and budgeting tools can help you take control of your money and save more for the future.
Conditions. Make sure you meet any conditions or requirements to earn the advertised bonus or APY. Keep an eye out for temporary APYs that expire after a certain period.
Access. Pick an account that gives you access when and where you need it, as not all banks have branches or ATMs everywhere. It's worth noting that online accounts often have lower fees and higher interest rates.
Bottom line
Checking and savings accounts are often a core component of managing the cash flow of your business. Whether your requirements are cut and dry or you need an account to fit into a complex management system, there's probably an account that fits. Dig deeper into one of these best business bank accounts or learn more about the other options that might be at your disposal.
Compare other business bank accounts
This table has two tabs: one for checking and one for savings. Click on whichever tab you're interested in, then sort the table by minimum deposits, fees and more. If you want to compare multiple accounts at once, click the "Compare" box next to your top picks for an alternative view.