Now available: Zero-fee cash management account for businesses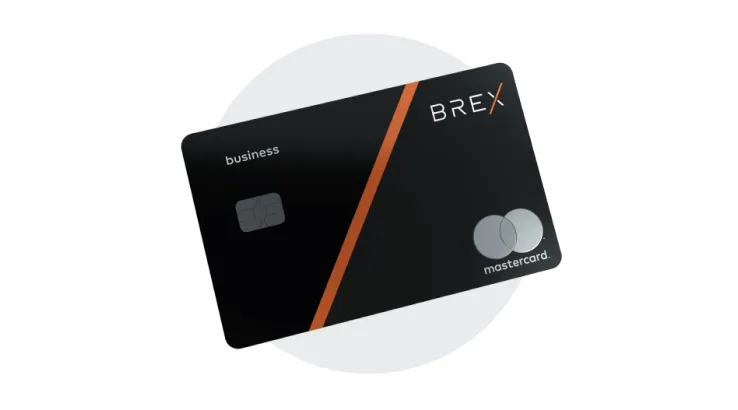 Brex Cash boasts zero fees and the flexibility to invest idle cash in a money market fund.
The newly-released Brex Cash account gives business owners the flexibility to sock away idle cash in an FDIC-insured bank account or invest it in money market funds. Plus, it has zero fees. As an account holder, you never pay for wire transfers, ACH transfers, monthly maintenance or check deposits.
At a glance
Name: Brex Cash account
Features: Same-day liquidity with principal protection and FDIC insurance, zero account or transaction fees, debit card, free incoming and outgoing wire transfers, live chat support, slick user interface
Fees: No fees for Brex Cash account but money market funds may have fees
Limitations: Money held in FDIC-insured Brex Cash account doesn't earn interest
Brex Cash has been invitation-only since October, but it's now officially available to everyone. Unlike other business bank accounts that nickel and dime you with fees, Brex Cash has none. You can send and receive unlimited wire transfers and initiate domestic and international ACH transfers within 60 seconds — all at no cost.
Brex leverages proprietary technology to give its customers a lightning-fast user experience. ACH and wire transfers can be initiated within 60 seconds. Plus, you can reach a customer support representative within two minutes by live chat or phone, according to Brex's website.
"We were initially drawn to Brex Cash by the zero fees and slick user interface. With the business environment changing so much this year, the roll out of additional features like FDIC insurance and 2FA underscore Brex's continued commitment to customer trust. Brex Cash, and its integration with Card, has completely changed the way we work — storing money and paying expenses has never been so easy," said Co-Founder and CEO of Coursedog Justin Wenig.
Brex Cash also gives businesses the ability to store cash in an FDIC-insured bank account or invest it in money market funds. This feature — paired with Brex's debit card — means business owners can store idle cash flow and pay expenses all from the same account.
"Brex Cash gives its customers peace of mind when it comes to storing and accessing their money. With today's uncertain economic and interest rate environment, offering our customers flexibility on how to store their cash is a powerful added benefit," said Brex Co-Founder and Co-CEO Henrique Dubugras.
Money held in the cash account is FDIC insured by UMB Financial Corporation. But unlike some business checking accounts, your funds won't earn interest unless they're invested in a money market fund.
The biggest downside of the Brex Cash account is its potentially low yields. As of July 22nd, the average seven-day yield for the money market fund is 0.01%. Depending on your situation, you could earn more interest with a high-yield business savings account.
How Brex Cash compares to other business bank accounts
Brex Cash has a few benefits and drawbacks compared to other business checking accounts.
Pros
Zero fees. Most business checking accounts have monthly maintenance fees that range from $5 to $25 and wire transfer fees that can cost up to $45 per transfer.
No cap on transactions. Most business checking accounts come with 100 to 500 free transactions a month. Once you go over this limit, you pay fees for every additional transaction you make. With Brex Cash, you have unlimited free transactions.
Flexible saving options. You can choose to keep your money in the FDIC-insured portion of your Brex Cash account or you can invest it to earn a yield.
Cons
FDIC funds don't earn interest. The only way to earn interest in your Brex Cash account is to invest in money market funds, which aren't FDIC insured. On the other hand, some checking accounts — such as Kabbage — reward you with a 1.1% APY without having to invest funds.
Not 100% FDIC insured. The Brex Cash account isn't FDIC insured in and of itself. Instead, your money must be swept into the company's partner bank, UMB.
Brex Cash is best for business owners who want a tech-forward bank account that can keep up with their changing needs. Its biggest draw is zero fees and the option to invest idle cash in money market funds. But you could potentially earn a higher yield with a business bank account that earns interest out the gate.
Photo:Brex