Finder is committed to editorial independence. While we receive compensation when you click links to partners, they do not influence our opinions or reviews. Learn how we make money.
Amazon Prime Day deals
The prime day for shopping is back and bigger than ever.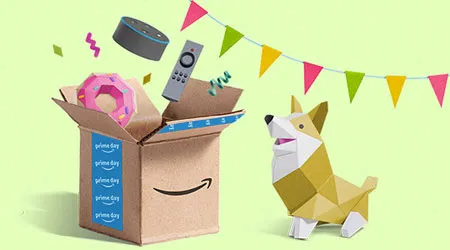 A relatively new major shopping holiday, Amazon Prime Day been giving Black Friday a run for its money ever since it began on July 15, 2015. To get a jump start on your Christmas shopping or simply find a firecracker of a deal, shop online during the sale.
Although the sale is usually held in July, Amazon postponed the sale until October this year. Amazon Prime Day is expected to happen sometime during the week of Oct. 5th, according to a report by CNBC.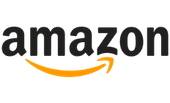 Shop Tuft & Needle mattresses on Amazon for great discounts

See all coupons & deals
What is Amazon Prime Day?
Amazon Prime Day has become one of the largest and most exclusive shopping days of the year, rivaling Black Friday and Cyber Monday. But unlike the massive November shopping events, the two-day sale is only available to Amazon Prime members.
The first Prime Day in July 2015 celebrated Amazon's 20th birthday, so the annual event is always held this month.
Back to top
Is Amazon Prime Day available in other countries?
Yes! Since 2015, Amazon Prime Day has expanded to 17 different countries, including the US. Shoppers in India, China, Japan, the UK, Germany, Austria, France, Belgium, Spain, Italy, Canada, Mexico and more are now able to get in on Prime Day action!
What's the catch?
The only real catch to Amazon Prime Day is that you have to be an Amazon Prime member to participate. Don't have an Amazon Prime membership? Ask Alexa to sign up for Amazon Prime and you might get an easy $20 off your membership!
Back to top
How to score pre-Prime Day sales
Amazon has just announced its Prime Day Launch deals, which are going on right now! But hurry, because these limited-time deals won't last long. Just a few of the pre-sale highlights include:
Toshiba 43-inch full HD smart LED TV, Fire TV Edition – $179.99 ($120 savings)
Rent Us for $2.99 – 50% savings

Star Trek Trilogy: The Kelvin Timeline available for pre-order exclusively for Prime members
Use the Amazon mobile app to get notified of sales before they happen. Just open the app, go to settings, then notifications and make sure Your Watched & Waitlisted Deals is turned on. Then, just click Watch next to items you're interested in and wait for their prices to drop.
Prime Day deals at Whole Foods
Since Amazon acquired Whole Foods in August 2017, Prime members enjoy exclusive savings when shopping at the popular health food grocer — and extra savings on Prime Day.
Prime members who spend $10 at any Whole Foods location get a $10 Amazon credit to use during Prime Day. Here's how it works:
Scan the Prime Code in your Whole Foods Market or Amazon app when you check out in stores or online.
Get your $10 credit.
Use your credit when shopping on Amazon between midnight PT on July 15th and 11:59 p.m. PT July 17th.
Whole Foods will also offer these goodies on Prime Day:
Organic red cherries: $3.99 per pound, save $3 per pound
Organic strawberries: one-pound container, two for $5
Organic yellow peaches and nectarines: $2.49 per pound
Organic blueberries: 18-ounce container, $3.99
Organic air-chilled, no-antibiotics-ever whole chicken: $2.19 per pound
Wild-caught sockeye salmon fillets: $9.99 per pound
Animal welfare-rated St. Louis Ribs: $3.99 per pound
RXBAR bars and nut butters: 40% off
Orgain organic plant-based protein powders: 40% off
Self-serve mochi ice cream: 50% off
Ben & Jerry's and Talenti pints: two for $6
365 Everyday Value trail mixes: 35% off
Alaffia beauty and body care: 40% off
Reusable water bottles: 30% off
And these daily specials will last the entire week:
July 10: Buy one, get one free Abe's Muffins vegan mini muffins
July 11: 25% off Chef's Case entrees, sides, salads and Chef's Plates
July 12: Get two slices of pizza for $5 (regularly two for $7)
July 13: $2 off rotisserie chicken
July 14: 20% off per pound sliced-in-house deli meats and cheese
July 15: Buy one brown butter cookie, get one free
July 16: 50% off chocolate or butter mini croissants
How to get the best deals on Amazon Prime Day
Just like with Black Friday deals, some Amazon Prime Day discounts are better than others. Here's how to maximize your savings during this summer shopping blowout:
Check for deep discounts on Amazon products. Amazon products like Echo speakers, Fire tablets and Kindle e-readers usually come with the steepest markdowns. So if you see a great deal, jump on it before time runs out.
Voice-shop using Alexa or the Amazon app on the go. You don't have to be near a computer to participate in Prime Day — hop on your nearest device and let the saving begin!
Small appliances, vacuums and DNA kits are among this year's top products. If you're in the market for these items, Prime Day could be the best time to buy.
Check for similar sales at other stores. While Prime Day is an Amazon exclusive, other major retailers are cashing in on the hoopla. Best Buy, Macy's and eBay have been known to offer flash sales around Prime Day.
Sign up for the Prime 30-day free trial. Don't have Amazon Prime but want to shop the sale? Sign up for the 30-day free trial of this service a few days beforehand. Just note that this only works if you've never had a trial or Prime membership before.
Top Amazon deals September 2020
Back to top
Amazon and the Amazon logo are trademarks of Amazon.com, Inc. or its affiliates.