Finder is committed to editorial independence. While we receive compensation when you click links to partners, they do not influence our opinions or reviews. Learn how we make money.
Business loans for veterans
You served your country. Now let your country serve your business.
While veterans can qualify for the same types of financing as other business owners, you also might be eligible for reduced rates and fees if you've served your country. The most popular option is the Small Business Administration (SBA) Veterans Advantage loan, which you can use for working capital or expansion.
But other options might be easier to qualify for. We selected six options with low rates and a variety of funding options to help guide you to the right choice for your business.
6 top lenders for veterans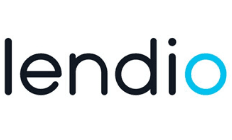 Finder Rating: 4.75 / 5
★★★★★
on Lendio business loans's secure site
Best marketplace: Lendio business loans
Lendio is a connection service that helps business owners find the right lender for their needs — including alternatives to the SBA Patriot Express Program. Its wide range of lenders sets it apart from similar connection services like LendingTree and National Business Loans, and you may be able to score rates as low as 6%.
Over 300 lenders in its network
APR starts at 6%
Wide range of loan options
Recent warning from the FTC
Potential origination fee
| | |
| --- | --- |
| Min. Loan Amount | $500 |
| Max. Loan Amount | $5,000,000 |
| APR | Starting at 6% |
| Interest Rate Type | Variable |
| Min. Credit Score | 560 |
| Minimum Loan Term | 12 months |
| Maximum Loan Term | 300 months |
Best Patriot Express alternative: StreetShares small business loans
StreetShares designed its Patriot Express line of credit as an alternative to the now-defunct Patriot Express SBA loan program. While its rates run higher than an SBA loan, it's faster and easier to qualify. Veteran business owners can also access free training, find a mentor and even apply for grants through the StreetShares Foundation. However, the maximum loan amount is relatively low, and you should expect to pay an origination fee up to 4.95% when you borrow.
Transparent about costs
Excellent customer service
Access to training for veterans
High origination fee of 3.95% or 4.95%
More expensive than an SBA loan
Low maximum loan amount of $250,000
| | |
| --- | --- |
| Min. Loan Amount | $2,000 |
| Max. Loan Amount | $250,000 |
| APR | Starting at 8% |
| Interest Rate Type | Fixed |
| Min. Credit Score | 640 |
| Minimum Loan Term | 3 months |
| Maximum Loan Term | 36 months |
Best microloan: Kiva business loans
Kiva offers microloans by allowing you to create and manage a crowdfunding campaign. While this means you will need to rely on your social network to get traction, you won't have to pay any fees to Kiva. Its maximum loan amount is low, but its lack of strict requirements means that you could qualify for funding even if you have bad credit.
0% APR
Open to new startups
Bad credit OK
Low maximum loan amount of $15,000
May take up to 45 days
Funding depends on social network
| | |
| --- | --- |
| Min. Loan Amount | $25 |
| Max. Loan Amount | $15,000 |
| APR | 0% |
| Interest Rate Type | N/A |
| Minimum Loan Term | 1 months |
| Maximum Loan Term | 3 months |
Best credit union: Navy Federal Credit Union unsecured business loans
Not stated
Min. Credit Score
Navy Federal Credit Union is built for veterans. Its maximum APR is set at 18%, and it has plenty of loan options to meet your business's needs. But it isn't fast — although you can apply online — and its maximum unsecured loan amount is set at a very low $25,000.
APR capped at 18%
Wide variety of loan options available
No prepayment penalties
Must have Navy FCU business account
Low maximum loan amount of $25,000
No preapproval
| | |
| --- | --- |
| Min. Loan Amount | $2,500 |
| Max. Loan Amount | $25,000 |
| Interest Rate Type | Fixed |
| Maximum Loan Term | 60 months |
Best bank: PNC Bank business loans
Not stated
Min. Credit Score
PNC Bank is an SBA Preferred Lender, which means it has a more streamlined Veterans Advantage Express loan application process. Like with all loans through this program, there's no guarantee fee, and funds are capped at $350,000. But you'll have to contact a PNC Bank loan specialist to get started — there's no online application.
SBA Preferred Lender
No guarantee fee
Variety of other financing options
No specific information on costs
Can't apply online
| | |
| --- | --- |
| Min. Loan Amount | $20,000 |
| Max. Loan Amount | $100,000 |
| APR | 8.18% to 15.57% |
| Interest Rate Type | Variable |
| Minimum Loan Term | 24 months |
| Maximum Loan Term | 60 months |
Best line of credit: BlueVine business loans
BlueVine doesn't have a specific program for veterans, but its lines of credit are some of the best out there. Although it has a low maximum amount and high requirements, the lack of fees and quick turnaround mean you could have access to your funds in days rather than weeks or months. However, be prepared to make weekly payments each time you make a draw.
No origination or draw fees
Quick funding available
Low starting APR of 4.8%
High monthly revenue requirement of $40,000
Must have at least three years in business
Loan terms capped at 12 months
| | |
| --- | --- |
| Min. Loan Amount | $5,000 |
| Max. Loan Amount | $5,000,000 |
| Interest Rate Type | Fixed |
| Min. Credit Score | 600 |
| Minimum Loan Term | 6 months |
| Maximum Loan Term | 12 months |
What types of business loans are available to veterans?
Veterans can qualify for any type of business financing, but you might want to consider loans specifically for veterans if you've served your country.
With these, you might be able to qualify for discounted rates and fees. And gaps in your personal and business financial history from active-duty stints won't be held against you.
SBA Veterans Advantage loan
SBA Veterans Advantage loans — sometimes called VA loans — are essentially SBA Express Loans with no guarantee fee and a reduced 0.55% annual service fee. Through this program, the SBA backs up to 50% of loans up to $350,000 with rates capped at 10.75%. You're responsible for backing the remaining half of the loan with collateral.
To qualify for the reduced fees, your business must be majority owned by veterans. You can apply through a bank, credit union or other lender that offers VA loans.
Can I still get a Patriot Express or Veterans Advantage 7(a) loan?
No, the SBA no longer offers Patriot Express or Veterans Advantage loans through the 7(a) program. But the standard SBA 7(a) loan program is still up and running — and might offer a better deal than you'd find elsewhere if you can qualify.
Military Reservist Economic Injury Disaster Loans
Military Reservist Economic Injury Disaster Loans (MREIDLs) are SBA disaster loans designed for businesses that have suffered because an owner was called to active duty. You can borrow up to $2 million at a 4% rate with terms up to 30 years.
To qualify, your business must have no other means to financially recover from the loss of revenue due to your active-duty status. And you can only apply up to a year after returning from active duty.
Unlike other SBA loans, the Small Business Administration fully funds these loans. You can apply online through the SBA Disaster Assistance website.
Online loans for veterans
Some online providers like StreetShares specialize in financing for veterans who can't qualify for SBA funding. Online lenders tend to focus on factors beyond your personal credit score and business revenue to offer a better deal.
While online rates and fees are often higher than SBA or bank loans, you can access a wider range of financing and get your money as soon as the next business day.
Veteran franchise financing
Several corporations like UPS and 7-Eleven offer special financing options for veterans who want to open a franchise. With 7-Eleven, for example, you can get a significantly reduced franchising fee and unique financing options that are only available to veterans.
Microloans for veterans
Your business can also apply for highly discounted financing with nonprofits like the Veteran Business Fund. These loans typically can't cover all of your business's financing needs, but they can come with interest as low as 0%. Nonprofits sometimes also offer help in getting additional financing from the SBA and other veteran-friendly lenders.
Want more options? The Veterans Affairs (VA) Office of Small and Disadvantaged Business Utilization is one of the most prominent federal resources available.
Does the VA offer business loans for veterans?
No, the VA doesn't offer business funding for veterans. VA business loans typically refer to the Veterans Advantage SBA loan program — which happens to share initials with the US Department of Veterans Affairs.
Who is eligible for an SBA Veterans Advantage Express loan?
Your business must be at least 51% owned by the following types of owners to qualify for an SBA Veterans Advantage business loan:
Veteran who wasn't dishonorably discharged
Service-disabled veteran
Reservist or member of the National Guard
Active-duty service member participating in the Transition Assistance Program
Current spouse of an eligible service member, veteran or any active-duty service member
Widowed spouse of a service member who died in service or of a service-related injury
On top of this, your business must also meet the basic requirements for an SBA 7(a) loan.
Find other business lenders that support our troops
Select a few pieces of information about the loan you're looking for, your business and your personal credit to get even more options.
How to apply for a VA business loan
While the application process varies depending on the lender, you'll generally follow these steps to apply for an SBA Veterans Advantage loan:
Make sure you qualify. Double-check all of the VA business loan and SBA 7(a) requirements to make sure your business meets the basic standards. If not, consider another option.
Compare lenders. Look for lenders in your area that offer the Veterans Advantage loan. You might have to call to get a range of rates and find out if there are any additional requirements, like credit score minimums.
Prequalify, if possible. Once you narrow down your list, reach out to a few lenders with specifics about your business to get a quote.
Fill out the application. Work with the lender to complete the application and any required forms.
Submit your documents. Follow the lender's directions to submit all required documents for your application.
Wait for SBA approval. Unless you're working with an SBA Preferred Lender, you'll have to wait for the SBA to approve the application before the lender.
Sign the loan documents. If you're approved by the SBA and your lender, sign the documents agreeing to the terms and conditions of your new loan.
What documents will I need to apply?
Each lender will require slightly different information, but here's a quick guide to the minimum documentation you need to apply:
Business tax returns
Financial statements for your business for the past two years
Balance sheet for your business for the past two years
Lease agreements
Proof of business ownership
Business asset transactions
State filings
Personal financial information
Detailed long-term business plan
Presentation that includes your business plan and statement of need
Can I get a VA business loan with bad credit?
While you will need a fair FICO credit score to qualify for an SBA loan, there are business loans available for borrowers with bad credit. These may or may not offer benefits to veterans — but you may qualify without the best credit, provided your business meets other requirements.
What other resources are available for veterans?
Several government and private organizations offer resources for veteran-owned companies, ranging from grants to training programs.
Service-Disabled Veteran-Owned Small Business Program. The SBA sets aside 3% of government contracts as part of the SBA 8(a) Business Development Program.
VetToCEO. Training specifically designed to help former service members navigate the process of setting up and operating a business.
Global Good Fund. A leadership development program that pairs veterans with coaches and mentors, and helps them access funding.
Boots to Business. An intensive training program that gives veterans the fundamentals of starting a business, run by the SBA as part of the Department of Defense Transition Assistance Program.
Veterans Business Outreach Center. This SBA organization runs a variety of specialized business courses for veterans, like how to write a business plan.
Dog Tag Inc. A five-month fellowship program for veterans with service-connected disabilities and their spouses that gives you first-hand experience operating a business.
Franchise discounts. If you're thinking of opening a franchise, ask if the company offers a discount on the fee — many like UPS, Little Caesars and 7-Eleven do.
Grants. Companies like StreetShares offer grants to veteran-owned small businesses, or you can check out local government grants or Grants.gov for veteran-specific funds.
Bottom line
Whether starting a business or expanding your existing one, you can find opportunities that support veterans and military personnel with the financial support and capital you deserve. You can learn more about how business loans work and find even more lenders with our guide.
Frequently asked questions
More guides on Finder