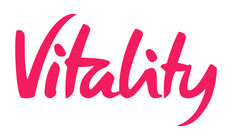 Vitality life insurance review
Health and life insurance specialist Vitality rewards customers who stay active and healthy with cashback, discounts and regular "treats". But are its life insurance options right for you?
Customer rating
★★★★★
Satisfaction survey
Vitality's optimisers reward customers for living healthier lifestyles.

No whole-of-life cover available.
Whether you're looking to make sure you'll be able to repay your mortgage if you're diagnosed with a serious illness or want to make sure your family is provided for if the worst happens to you, it can be hard to know what kind of insurance you should get.
We've analysed Vitality's full life insurance range to help you decide if it's the right provider to give you peace of mind.
What is Vitality?
Vitality is owned by Discovery Holdings, a global insurer with over 4.4 million clients. It takes a fairly unique approach to health and life insurance based on behavioural economics.
The idea is that, by encouraging its customers to shift a few stubborn pounds and by rewarding them for doing so, it promotes healthy long-term habits that result in fewer health claims.
Previously known as PruHealth, the Vitality brand launched in 2014 with two trading names: VitalityHealth and VitalityLife.
What types of life insurance does Vitality offer?
Vitality's life insurance products pay out a lump sum if you die or are diagnosed with a serious or terminal illness, which could help protect your loved ones if the worst happens to you.
With some plans, you can add on one of Vitality's "optimisers" – the Vitality Optimiser or the Wellness Optimiser – for an additional fee. Depending on the optimiser and your plan, these provide benefits such as discounts on your initial and subsequent premiums, rewards for being active and cashback.
With all of its products, you can choose between level, indexed and decreasing cover.
Level cover is where both your monthly payments and the cover amount stay the same over time.
Indexed cover is where the cover amount increases in line with inflation (RPI), up to a maximum of 10% per year. Your premium also increases in line with inflation, plus an additional amount that depends on the level of inflation.
Decreasing cover is where your payments stay the same but the level of cover decreases over time.
Vitality Term Life Insurance
Vitality's term life insurance covers you for a fixed amount of time, from five to seventy years, and can help with repaying the mortgage and other known debts.
You can buy it as a standalone policy or add Vitality's serious illness cover to the policy.
Vitality Whole of Life Insurance
Vitality's whole of life cover works in the same way as its term life insurance, except that there's no fixed end date – it'll last until you die, provided you keep paying your premiums. You can buy it as a standalone policy or add Vitality's serious illness cover to the policy.
For an extra fee, you can also add on "Lifestyle care cover". This lets you claim some or all of your cover if you can no longer look after yourself due to degenerative illnesses like dementia, Parkinson's, Alzheimer's or stroke.
Vitality Mortgage Life Insurance
This is a form of term life insurance specifically aimed at repaying your mortgage. Vitality Mortgage Life Insurance starts when you complete your house purchase and ends when you pay off your mortgage. The level of cover should reflect how much it'll cost for you to repay the mortgage.
The policy automatically includes "Mortgage Free Cover", which covers you for up to three months between Vitality giving you an acceptance letter and the start of your mortgage or life insurance plan – whichever starts earlier.
Vitality Serious Illness Cover
Vitality deliberately names its cover "serious" rather than "critical" illness cover, and the company points out that (according to an analysis by Defaqto), it includes more conditions than any other provider on the market. And it does seem to stack up; its Comprehensive policy covers you for 178 conditions, and its Primary policy covers you for 145 conditions.
The way it pays out also works a bit differently from other critical illness policies. Whereas most pay out in full for the majority of conditions, and a much lower amount for a handful of additional ones, Vitality Serious Illness Cover pays out on a severity basis. Its minimum payment is 5% of cover, and the maximum is 100%. If you don't receive the full payment, you (or your partner, if you have joint cover) can use the remainder for future serious illnesses.
Children are also covered for core conditions in your policy up to £25,000 or 50% of your cover, whichever is lower.
Optional add-ons include the following:
Serious Illness Cover for Children provides a higher level of cover than that available in the main policies.
Protected Cover tops up your cover to the previous amount after you've made a claim.
Serious Illness Cover Booster "boosts" the payouts you'll receive for certain conditions.
If you have the Vitality or Wellness Optimiser, you can add on cover for dementia and frail care. If you choose this add-on, your serious illness cover automatically changes to a Dementia and FrailCare Cover plan at the end of the term. You will continue to pay premiums, and the total cover changes to a maximum of 50% of your remaining serious illness cover.
Compare Vitality policies?
Benefits of Vitality life insurance
Vitality's optimisers reward customers for living healthier lifestyles.
Vitality's term and whole of life insurance and serious illness policies have been given 5-star ratings by Defaqto.
Its serious illness insurance covers more conditions than any other provider's critical illness policy.
If you die after you've applied for term or whole of life insurance, but before your application has been approved, Vitality automatically gives you limited Life Cover – dubbed "Immediate Cover" – up to £500,000 (and subject, as these things often are, to terms and conditions).
Drawbacks of Vitality life insurance
While Vitality covers more conditions than most under its serious illness life insurance, the way its severity assessments work mean that you may get less for some conditions than you would if you had the same level of cover with another provider. You can get its Serious Illness Cover Booster if you want to change this.
As with most life insurance policies, if you stop paying your premiums, you won't get any money back and your cover is likely to stop.
Vitality life insurance exclusions
The specific exclusions will depend on which type of cover you take out, so you'll need to check the Vitality policy documents carefully, but the following are some key exclusions:
As with all insurance, if you don't answer questions truthfully when you apply, this might invalidate your cover.
You can't claim for a terminal illness if the expected date of death is after your policy ends.
You are only covered for illnesses or conditions named in your policy.
Suicide may be excluded from life insurance plans under certain conditions, including if death from suicide takes place within 12 months of taking out the policy.
What's the claims process for Vitality's life insurance?
You can claim by phone (0345 601 0072) or by email (lifeclaims@vitality.co.uk). Having relevant information (such as policy details, doctors' contact details or proof of death) will help the process go more smoothly.
Frequently asked questions
The offers compared on this page are chosen from a range of products we can track; we don't cover every product on the market...yet. Unless we've indicated otherwise, products are shown in no particular order or ranking. The terms "best", "top", "cheap" (and variations), aren't product ratings, although we always explain what's great about a product when we highlight it; this is
subject to our terms of use
. When making a big financial decision, it's wise to consider getting independent financial advice, and always consider your own financial circumstances when comparing products so you get what's right for you.