Canada Life insurance review
Find out what policy options are available with Canada Life and what they include, plus the pros and cons of cover.
Customer rating
★★★★★
Satisfaction survey
You can add your partner to your policy.
Poor rating for customer service.
Canada Life is an international financial services company, providing pensions, investments and insurance solutions to individuals and companies across the world. We've looked at what the company's life insurance policies include and the pros and cons of cover.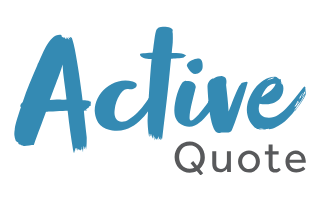 Compare leading life insurance providers
Compare the whole market
Cheaper than going direct
Optional critical illness cover
What types of policies are on offer?
Canada Life offers three types of life insurance policy. All of them will pay out a lump sum (up to £1 million) if you die or you're diagnosed with a terminal illness and aren't expected to live more than 12 months.
Level cover. The amount you pay and the amount of cover you have remain the same throughout the length of the policy.
Increasing cover. You increase the amount you pay each year at a higher level than the cover.
Decreasing cover. Your payments remain the same, but the amount of cover goes down throughout the policy.
What's included with Canada Life insurance?
As well as the lump sum payout, Canada Life's insurance policy includes the following benefits:
You can add cover for your partner
Choose your length of cover – from 3 years to 40 years
Bereavement counselling
Probate helpline
Personal nurse service
A second opinion from your choice of 20,000 UK consultants
Advance payment for funeral costs
The Canada Life app, offering savings with thousands of retailers
Claims process
Claims can be made by calling 0345 606 0708 or emailing individualprotectionclaims@canadalife.co.uk.
Whoever gets in touch will need to list the name of the deceased, their relationship to the deceased, their policy number (if known) and the cause of death.
Canada Life will then review the claim. The claimant may also need to send the original death certificate (which will be returned), plus other legal or medical documents.
Canada Life states that the payout will usually arrives within five days.
Managing your policy online
You can manage your policy online by pressing the "Log In" button in the top right of the Canada Life website.
Contact details
For customer service, call 0345 606 0708 or email customer.service@canadalife.co.uk.
Customer reviews
Canada Life has only received 10 reviews on Trustpilot. At the time of writing, its average rating was 2.4 out of 5.
Pros and cons
Pros
Three types of policy to choose from
A lump sum payout of up to £1 million
You can add your partner to your policy
Earn rewards with the Canada Life app
Cons
Poor rating for customer service
Our verdict
Canada Life offers a lot more than protection and a payout after your death. These extras help to set it apart form its competitors.
Frequently asked questions