Life insurance smoker tests explained
How long until you're considered a non-smoker?
Compare life insurance providers
Compare life insurance providers
Existing medical conditions covered
Guaranteed price match
Feefo award winning service
Go to site
If you've been smoking heavily for years or have a couple of cigarettes every weekend, life insurance companies will hit you with higher premiums.
While it's much easier said than done, one way to avoid sky-high costs is to quit smoking. Yet even if you do manage to kick your tobacco habit, an insurance company may still make you take a smoker test.
Here's how long you'll need to wait until nicotine fully leaves your system, opening up the possibility of passing your provider's test.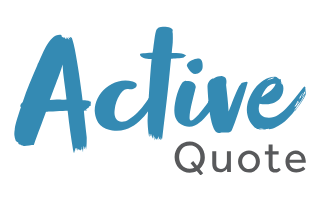 Compare leading life insurance providers
Compare the whole market
Cheaper than going direct
Optional critical illness cover
How upfront should I be about my nicotine use?
It might be tempting to lie about your current or past smoking habit, but it's vital you tell the truth. Even if you just smoke casually or you vape.
While you could get lower premiums in the short term, lying could invalidate your policy. Should you suddenly die from a smoking-related condition, your beneficiaries will be the ones who pay the price.
How long can I expect nicotine to show up on a test?
It can take up to three days for nicotine to leave your system. However, another compound insurance companies often test for, called "cotinine", can stay in your body for three weeks or longer.
Types of nicotine tests
When you apply for life insurance you'll generally have to answer several questions about your health and lifestyle, including whether you smoke or used to. You might also have to undergo a medical exam and one of the following tests to see if you're a smoker.
Urine test. This is the most common test and can detect nicotine for up to a week after your last cigarette.
Blood test. While rare these types of tests are very accurate. They can detect nicotine for up to 3 days after and cotinine up to 10.
Saliva test. While not hugely common either, your insurer may ask you to provide saliva alongside urine for sampling.
Hair test. It is highly unlikely your insurer will ask for a hair sample as this test is incredibly expensive. However, it can detect nicotine up to three months after you've quit, sometimes longer.
Is there a way to guarantee I'll pass a nicotine test?
Unfortunately, there is no way to guarantee you'll pass a nicotine test if you've recently quit smoking.
Depending on your age, your health, diet and how heavy a smoker you were, nicotine may stay in your system for months after.
The only way to guarantee success in a nicotine test is to put down the cigarettes and any nicotine-related products for 12 months. So stay off the nicotine gum too!
Can I test my own nicotine levels?
Yes, you can buy DIY nicotine kits to use at home. They're relatively cheap and pretty easy to use. They use samples of your urine.
While they won't give you a definitive answer, a use-at-home kit might give you a bit of confidence before a proper test by an insurance provider.
What if I don't pass a nicotine test?
If you're fairly confident you won't pass, it might be a good idea to apply at a later date. Waiting a month or two could drastically increase your chances of passing.
Don't fret if you do fail. You can choose to not take out the life insurance deal offered and try again in 12 months. After this period of time your rates should be much cheaper, as long as you haven't been smoking that is.
No-medical-exam life insurance
With over-50s life insurance policies you don't have to sit any medical exam or even answer any health-related questions. So there's no need to admit you're a smoker.
However, there are downsides to these policies. One major flaw is that over the long term, these policies generally aren't value for money. If you have a policy like this for decades, you could end up paying in more than what the insurer ultimately pays out.
As such they're aimed more at older customers or people who have a pre-existing condition. If you're relatively young and haven't had too many health issues, you'd be better served taking out a traditional life insurance deal. Even if you sign up as a smoker.
Bottom line
Buying life insurance as a smoker can be difficult. You're more likely to be hit with higher premiums, even if you just smoke socially. However, if you manage to quit you can bring those costs right down again.
You could well have to take a nicotine test to prove this, but if you've gone a year without any cigarettes or nicotine-based products, you should be fine.
Buying a home test kit could be a way to allay any fear you have, giving you confidence that you will pass any test an insurer throws your way.
Frequently asked questions
The offers compared on this page are chosen from a range of products we can track; we don't cover every product on the market...yet. Unless we've indicated otherwise, products are shown in no particular order or ranking. The terms "best", "top", "cheap" (and variations), aren't product ratings, although we always explain what's great about a product when we highlight it; this is
subject to our terms of use
. When making a big financial decision, it's wise to consider getting independent financial advice, and always consider your own financial circumstances when comparing products so you get what's right for you.