Pure Planet | Electricity, gas and dual fuel tariffs
Find out more about Pure Planet with our useful guide.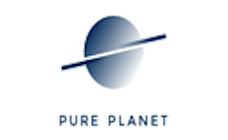 Pure Planet is an independent duel fuel-energy supplier based in Bristol. They believe in using business to do good, for their customers, for wider society and for the environment. They can achieve this by offering 100% renewable energy at cheap prices so that customers can benefit from saving money and the planet. There's one tariff for all members at the cheapest price they can offer but with a £10 a month membership fee for each fuel. All your energy passed across at the price we pay. No markup.
They have developed their company based around the mobile experience. Every step of your energy account is accessible through their app, so that you can keep a constant track on your energy usage.
Compare the latest tariffs from Pure Planet
Click the button below and take a look at the tariffs on offer in your area. See how Pure Planet fares against the competition, and find the right energy deal for your home.
Is Pure Planet cheap?
Something to remember
There is no single cheapest energy supplier out there, only the cheapest provider for you and your usage requirements. If it gets confusing, you can always come back and consult finder.com's energy pages and guides! Pure Planet do, however, claim to save you 20% on your average bill compared to the Big 6.
How do customers rate Pure Planet?
Ofgem, the UK energy regulator, publish facts and figures surrounding energy usage throughout the year, but since Pure Planet is a new entrant to the energy market, it has not yet been included in these independent reports.
Reviews on Trust Pilot, however, seem to be overwhelmingly positive.
Can I get a smart meter with Pure Planet?
Currently, smart meters are not available for Pure Planet customers. They aim to provide them, free installation, in early 2018.
How do I contact Pure Planet?
Email: help@purepla.net
On the website you can question WattBot. If he doesn't have the answers you're looking for then there's a Community Board where they respond to any questions.
Alternatively you can contact them on their social media platforms:
Facebook: JoinPurePlanet
Twitter: @JoinPurePlanet
How do I make a complaint to Pure Planet?
It comes with the territory. If a boiler breaks or the electricity goes out, people don't tend to be too happy!
With Pure Planet, you have the following options for registering a complaint:
There's a complaint form available via their website which they are prompt to respond to
You can talk to WattBot or message the Community Board on their website.
Or contact them via social media
What is a 'dual fuel' tariff?
With one of these tariffs you'll get both your gas and electricity from the same supplier. This makes life a lot easier. There's one bill, one direct debit, one number to call if you need to speak to someone. A dual fuel tariff could save you money, but it's not necessarily the cheapest option.
In some cases, it's still cheaper to have your gas and electricity provided by separate suppliers.
Back to top