Finder is committed to editorial independence. While we receive compensation when you click links to partners, they do not influence our content.
Compare tiny house financing options
A minimalist lifestyle can free you up to do big things. Here's how to pay for it.
Editors choice: Credible personal loans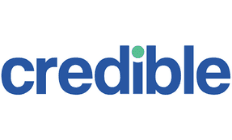 Loan range: $1,000-$100,000
Personalized rates in minutes
Funds as soon as 1 business day
See your rate
Loans options to finance a tiny house
You generally have a few options when financing a tiny house:
RV loans
Many tiny houses are on wheels. If that's what you're looking for, RV loans could help you with funding. To qualify, your home needs to be certified by the Recreational Vehicle Industry Association, which makes sure it meets safety requirements for living and traveling on the road. It also must be made by a manufacturer. You can get this type of financing either through your home's manufacturer or a provider that offers RV loans.
Unsecured personal loan
If you're looking to buy a tiny house with a solid foundation or want to build your own RV, you might want to consider taking out an unsecured personal loan. You can typically use these term loans for any legitimate purpose and don't have to put your home up as collateral.
If you're building your home, you might want to consider taking out a line of credit. That way, you'll have continuous access to funds and can take out what you need, when you need it. A personal line of credit can prepare you for unexpected expenses that don't factor into your initial calculations.
Chattel mortgages
While your tiny home likely won't be eligible for a traditional mortgage, you may still be able to qualify for a chattel mortgage. These work more like car loans than mortgages — your lender will technically own your home until you finish paying off the loan.
Chattel mortgages can be especially helpful if you park your tiny home on leased land or intend on moving frequently. They tend to have lower interest rates than personal loans and may have lest strict eligibility criteria than other financing options.
Why can't I get a mortgage?
Unconventional homes call for unconventional forms of financing. Most mortgages come with minimum limits on how much you can borrow, which tiny houses often don't meet. Also, they can only be used for homes with a solid foundation — many tiny houses are built with the ability to be moved from one place to another.
Compare personal loan lenders for your tiny house
Amelia buys a prebuilt tiny home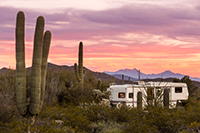 Imagine this scenario: Amelia recently graduated from college and was loaded with student debt. Owning a home was always a dream of hers, but getting there seemed impossible with her monthly student loan payments and entry-level job. A tiny house, however seemed like a possibility — which became a reality when she found a pre-built RV house for $68,000 through a tiny house manufacturer.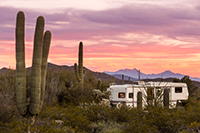 Here's how the costs broke down:
Cost of house: $62,950
Exterior steps: $229
Shipping to New York State: $4,000
Other fees: $499
Total: $67,678
She looked around for different personal loans and decided to finance directly through the manufacturer — it was easier and the rates weren't that different from what other lenders were offering. She got a 15-year loan with a 5.59% interest rate and a 20% down payment of $13,535.60 — which her parents loaned her without interest. This meant that she had 15 years of monthly repayments of $445.
Other costs included a $97.02 annual registration fee for a 9,000-pound trailer in New York State and a $950 monthly rental fee for an RV spot with electricity and water included.
Her total housing costs added up to about $1403.08 per month.
Should I pay off my student loans or buy a house?
How much does a tiny house cost?
Tiny houses are most often defined as residential buildings less than 500 square feet — though sometimes anything less than 1,000 square feet is considered a tiny house. They tend to cost a fraction of a regular home, which can come with thousands of square footage. But that doesn't mean it's cheap. How much you can expect to pay depends on whether you plan on buying a tiny house or building one.
It also depends on your area's regulations. Some local governments require homes with a foundation to be a certain square footage. Others have restrictions to camping on private land — which applies to your home if it's classified as an RV. Make sure you know your local laws before deciding where or what to build.
Buying a prebuilt tiny house
This can be the easiest way to do things, but there are still several costs to consider, especially if it's an RV. If your home is built on solid foundations, your main costs are the home itself and the land.
If you're buying an RV, you can either buy land, park it on private property belonging to friends or family, rent a long-term RV spot or move it around public land. But you'll also pay for a trailer license, yearly RV registration fees — not to mention having a car strong enough to drive it around.
| Expense | Typical cost |
| --- | --- |
| Tiny house or RV, including extras and shipping fees | $10,000–$150,000 (Average is around $60,000) |
| Buying land | Over $200,000 (plus property taxes), depending on location |
| Renting an RV spot | $500 per month plus water and electricity hookup fees (around $450 per month) |
| RV registration fee | $20–$200 a year, depending on state regulations |
Building a tiny house from scratch
Building a tiny house, is usually cheaper than buying one, with costs typically adding up to between $10,000 to $40,000. But they can take a long time to build — sometimes even years. On top of the expenses like buying land and getting a trailer license listed above, here are some of the main expenses you can expect to come across when building your new home:
| Expense | Price range |
| --- | --- |
| Trailer | $4,500–$9,000 |
| Doors and windows | $1,000–$3,000 |
| Lumber | $3,000–$10,000 |
| Insulation | $500–$2,000 |
| Roofing | $500–$1,000 |
| Siding | $1,500–$3,000 |
| Wall paneling | $500–$2,000 |
| Flooring | $300–$2,000 |
| Light fixtures | $200–$800 |
| Hiring an electrician | $1,500–$3,000 |
| Water heater | $500–$1,000 |
| Shower tile | $300–$1,000 |
| Toilet | $800–$1,500 |
| Other bathroom fixtures and plumbing | $600–$2,000 |
| Space heater | $200–$800 |
| Cabinets (storage and kitchen) | $1,500–$5,000 |
| Kitchen counter | $300–$2,000 |
| Kitchen appliances | $1,000–$3,000 |
| Screws, nails etc. | $500 |
| Paint | $50–$200 |
| Your time | 400–600 work hours |
Don't have the time — or skills — to do all that work? Some manufacturers can meet halfway with a tiny house shell. All the basics are pre-installed like water lines, electricity and sewage systems, but you can still customize it to your liking. These typically cost between $10,000 and $35,000.
Or you can buy a prefab tiny house kit, which you can put together yourself for less than $10,000 or hire someone to do the work for you.
How else can I pay for a tiny house?
Save up. Tiny houses are inexpensive enough to realistically save up for the basic expenses. Selling some of your belongings — which you're going to have to get rid of anyway — might help speed the process along.
Crowdfund. Reach out to your social network by setting up a crowdfunding campaign. Be sure to set a goal high enough to cover the cost of your tiny house after paying platform fees.
Friends and family. Ask for donations toward your tiny house fund in lieu of gifts, or just flat out ask a relative to borrow money to finance your tiny house. You might not have to pay interest, but be prepared for a damaged relationship if you're unable to pay it back.
Credit cards. In a pinch, you can use a credit card to finance parts of your tiny house expenses. Just be aware that these typically have higher interest rates than personal loans, so only use it when absolutely necessary. Some credit cards offer an introductory period with 0% APR. If you're certain you can pay it off before the intro period is over, this may be a good option.
6 tips to enjoy living in a tiny house
Splurge a little. Tiny houses are all about quality, not quantity. Getting those Italian bathroom tiles you've been lusting over since your 20s might not be that unaffordable since your living space just got a lot smaller. Make it a space you truly want to spend time in.
Take advantage of outdoor space. Whether it's building a tiny roof patio or a front porch, using your outdoor space can make your home feel larger than it is and provide some much-needed change during the days you spend mostly at home.
Make your furniture multitask. With minimal space, it doesn't make sense to own anything with just one purpose — especially not furniture. Get a sofa, or armchair, that doubles as a bed. Find a table that also acts as storage space.
Keep colors light and simple. Light colors can make rooms feel larger than they are and dark colors have the opposite effect. Don't get too busy with the color schemes to keep yourself from feeling claustrophobic (or if you do, make it something you can easily change).
Become a strategic shopper. Limited storage space means everything you own needs to have meaning. The same applies to groceries. If you plan on cooking at home a lot, coordinate your meals around what you have. That way, you won't end up with a fridge full of expired yogurt. Sticking to a shopping list is essential.
Stay tidy. Making your bed in the morning and cleaning up after meals can make all the difference when living in a space where you have to look at your bed and kitchen sink all the time. Mess tends to make spaces look cluttered, which can make your home seem smaller than it actually is.
When buying a tiny house is a bad idea
Tiny houses may be trendy now, but they might not be worth it if…
You want to invest in real estate. At this point, tiny houses aren't much more than a fad. It's a niche market, meaning that finding a buyer is going to be a lot more difficult than other types of real estate. There's also a chance people will lose interest before you're ready to sell.
Your family (or roommates) aren't 100% on board. Living in a tiny house is a commitment that involves everyone and small living spaces can exacerbate conflict. If you live with someone that's claustrophobic or isn't interested in parting ways with their belongings, you might want to rethink buying a tiny house.
Bottom line
Tiny house living is a lifestyle that's not for everyone. While it's cheaper than buying a house, you probably won't be able to sell it for a profit like other types of real estate. Make sure everyone's onboard before you buy one and also be aware that life changes — like an unexpected pregnancy — have made many families reevaluate their decision.
If you're sure it's the right thing for you, you might want to start by comparing personal loans to get an idea of how much it's going to cost you on a monthly basis and in the long run.
Frequently asked questions
More guides on Finder