Finder is committed to editorial independence. While we receive compensation when you click links to partners, they do not influence our content.
Compare sports car insurance
The right policy balances cost with ample coverage for your car's performance parts.
Best car insurance for sports cars: Allstate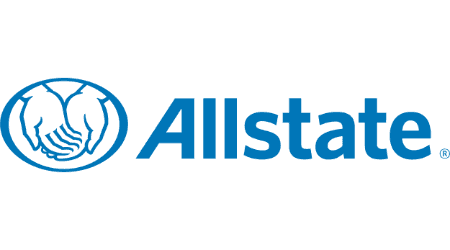 Stack discounts
Earn points and rewards
Opt for extras
Get quotes
Sports cars are notoriously expensive to insure but even more expensive to repair if you don't have the right coverage. Compare sports car policies that fit your needs and budget, including what to expect for young drivers.
How can I get cheap car insurance for a sports car?
To get a lower premium, you can:
Increase security. If your car is not fitted with an anti-theft alarm, think about adding one to reduce your premium. Also, cars kept in a locked garage may see cheaper rates.
Add experienced drivers. Adding an older and more experienced driver to your policy could lower the premium.
Limit modifications. Modifying your car will likely raise your premiums.
Advanced driving course. Completing an advanced driving course, also known as a defensive driving course, can earn you discounts with some providers.
Shop around. Compare quotes from different insurers to get the best rate. And compare again instead of automatically renewing when your policy is up.
How much does insurance cost for a sports car?
The average monthly cost of car insurance is in the $200 range, depending on the car model. That puts the average annual insurance cost upwards of $2,400 for most sports cars, much higher than the average $1,300 for most car models. Compare insurance rates for some of the most popular sports car models.
Average insurance rates for popular sports cars
Compare sports car insurance
What coverage do sports cars need?
Sports car insurance is designed to cover high-performance cars built to go fast. These compact cars usually have two seats and are set much lower to the ground in order to increase speed and perform better around corners.
The type of coverage you need depends on your budget and car. Coverage options include:
Full coverage. A full-coverage policy includes liability, collision and comprehensive insurance. It's the most expensive option because it provides the most protection for your car.
Track days. Standard insurance won't cover your car while it's on a racetrack. If you're feeling the need for serious speed, check with your insurer before hitting the track.
Modifications. Your insurer may allow you to make a number of preapproved modifications or agree to insure your already modified car.
International coverage. If you're planning to race in another country, check to make sure your insurance will cover you.
What's considered a sports car for insurance purposes?
Car insurance companies don't have an official definition for sports cars that regulate these cars' premiums. But many companies charge more for cars with high-powered engines, convertible tops and high ticket value. These are often defining characteristics of sports cars, leading to higher rates for this type of car overall.
How much is sports car insurance for young drivers?
Young drivers under 25 years old tend to see the highest car insurance premiums across all age groups. For example, drivers between ages 18 and 21 typically pay $3,900 per year. Those between age 22 and 25 typically pay $2,800 per year. Those numbers are $2,600 more than the national average for 18- to 21-year-olds and $1,500 above average for 22- to 25-year-olds.
Consider that your car insurance premium will rise even more after factoring in the high premiums typical for sports cars. You could lower the overall premium by shopping for car insurance companies that cater to young drivers.
Why is sports car insurance so expensive?
Like traditional car insurance, sports car insurers will look at several factors when calculating the risk and premiums of a sports car and its driver.
Sports cars are more expensive to insure because they can be:
Driven faster and are therefore more likely to be involved in accidents
More likely to be targeted by thieves
More expensive to repair
Repaired only by certified or specialized mechanics
Imported or modified
Bottom line
If you own a sports car, you'll likely pay more for car insurance than someone who owns a minivan. But that doesn't mean you should just accept the first quote you see. Save money by comparing quotes from different insurers before purchasing a policy.
Get the cheapest quotes
Compare car insurance companies near you.
Your information is secure.
Frequently asked questions about sports car coverage
More guides on Finder