SBA loan requirements
Find out if your business is eligible for a government-backed loan.
You might have heard that loans backed by the Small Business Administration (SBA) are made for businesses that have struggled to get funding in the past. And they are. But it's not as easy to qualify as it sounds. In fact, the SBA looks at factors that lenders don't even consider for other types of business loans — like your criminal record.
General requirements to get an SBA loan
While each SBA program has its own requirements, there are a few general criteria your business must meet to be eligible for almost all SBA loan programs.
Be a for-profit business
SBA loans are only available to for-profit businesses that offer goods or services to the general public. In fact, if a nonprofit owns more than 20% of a for-profit organization and can't back the loan, then that for-profit is not eligible for SBA funding.
To prove that you're a for-profit business, you must submit at least one of the following documents:
Articles of incorporation or organization.
Corporate bylaws and amendments.
Association bylaws.
Partnership agreements.
Tax returns.
Be an eligible type of business
If your business meets any of the following conditions, the SBA won't work with you:
Makes more than 50% of its money from lending or investments.
A passive business owned by landlords or developers that doesn't provide additional services.
A life insurance company.
Located abroad or owned by undocumented immigrants.
Involved in a multilevel sales plan— also known as a pyramid scheme.
Engages in illegal activity, including cannabis.
Makes more than one-third of its income from gambling.
Restricts who can use its services, such as women-only gyms.
A government-owned entity, other than a small business owned by a Native American tribe.
Promotes religion.
A co-op.
Makes more than one-third of its gross annual revenue from SBA loan packaging.
Owner has poor character based on their criminal background.
Owner has been delinquent on a federal loan, including student loans.
Involved in adult entertainment.
Makes most of its money from political activities or lobbying.
Involved in speculation, such as oil, stocks, bonds or mining gold and silver.
There are some exceptions, however. For example, pawn shops that make more than 50% of their revenue from regular merchandise are eligible, as are life insurance agents.
Meet SBA size standards
The SBA requires you to meet the size standards it sets for your business's industry. It determines your business's size based on how many employees you have, its revenue and net worth. Though the standards vary by industry, in general, retail and wholesale businesses and their affiliates can't have more than 500 employees.
You can usethe SBA's online size standard toolto make sure your business is eligible.
Demonstrate a need for SBA funding
SBA funding is only for businesses that can show they need an SBA loan. To get approved for most programs, your business has to pass a "credit elsewhere test" showing that SBA loans are the only financing option available outside of high-cost loans.
You also must show that your business and its owners don't have the resources to cover the cost of your project. This is part of the reason why the SBA requires applicants to submit the borrower information form detailing both your personal and business assets.
Be located in the US or its territories
You don't need to be a US citizen to get an SBA loan, though you must be in the country legally. The SBA is willing to work with businesses that are more than 51% owned by noncitizens as long as it meets these requirements:
All owners are in the US legally.
It's located in the US or its territories.
It's authorized to operate in the state or territory where it's applying for an SBA loan.
Your business might also be eligible if it's located outside of the US as long as it makes a significant contribution to the US economy by paying taxes or relying on American labor, materials or products.
Other SBA requirements
The SBA and its lenders often consider several other factors when you apply for a loan. The SBA doesn't have any hard-and-fast rules about these requirements, so they can vary by lender and program.
Personal credit score
While the SBA doesn't have a minimum personal score, many lenders do. Typically, you and all other business owners need to have a personal credit score of at least 660. However,the higher your credit rating, the more likely you are to get approved.
Business credit score
Depending on the program you apply for, the SBA might also checkyour business's credit score. While there are a few different business credit reporting agencies, the SBA relies on scores from the FICO Small Business Scoring Service (SBSS). Currently, it requires the following minimum SBSS scores for these programs:
SBA 7(a) small loans:140
Community Advantage loans:140
Express Bridge loans:130
Owner resumes
Lenders often ask for resumes from business owners to get an idea of your experience in the industry. Resumes are particularly important for entrepreneurs looking for SBA startup funding. It shows your lender that you know what you're doing and have completed projects like this in the past.
Business plan
A business plan is a common requirement for any type of business funding, especially if your company is new. It's where you get to make a case for your business and give your lender an idea of where you see it heading.
If you have an established business, the SBA recommends that your plan include the following sections:
Executive summary.An outline of what your company is, who's involved and where it's going financially.
Company description.A description of the problems that your business solves and how it stands out from the competition.
Market analysis.A comprehensive look at the trends and themes in the area your business serves and what it brings to the table.
Organization and management.An outline of your company's legal structure as well as key employees and their roles.
Service or product line.A description of your product or service and any research and development in the works.
Marketing and sales.A look at your business's marketing strategy that describes how you attract and keep customers.
Funding request.A detailed description of the types of funding your business will need over the next five years and how you plan on using it.
Financial projections.A look at where your business is heading financially in the next five years, including predictions for future balance sheets, cashflow statements and more.
Time in business
Most SBA programs don't have a minimum requirement for time in business. But the longer your business has been around, the better chance you have of getting approved.
In fact, it's common for lenders to set their own requirements. For example, SBA connection service SmartBiz will only work with businesses that have been around for at least two years.
Personal and business tax returns
Lenders and the SBA typically ask to see the past three years of your personal and business tax returns for a couple of reasons. First, they use them to verify your business and personal income. They also use them to get an idea of your financial habits — and how responsible you'll be with handling a loan.
Business financial statements
Lenders often ask to see multiple financial statements from loan applicants, and SBA loans are no exception. At the very least, you typically need to provide your business's balance sheet and profit and loss statement.
A balance sheet outlines your business's debts and assets, giving lenders an idea of how much your business is worth. A profit and loss statement shows your business's income and expenses, outlining how and where your business earns and spends money.
Business debt schedule
A list of your business's debt obligations is also a common requirement for business loans. Your lender and the SBA use this to make sure you can handle more debt payments.
Personal and business bank statements
You typically need to provide both personal and business bank statements when you apply for an SBA loan. Your lender uses these to get an idea of how much money you have available and to evaluate your spending habits.
Collateral
Your business might need to provide collateral for an SBA loan, depending on the program and how much you borrow. If your business puts up collateral, you need to provide documentation proving that it belongs to your business — like a deed. You also might need to get it appraised.
Personal guarantee
The SBA requires all owners with a 20% stake in the company or more toprovide a personal guarantee for the loan.A personal guarantee means that you as the business owner are responsible for covering at least part of the loan if your business can't pay it back.
Personal character
The SBA considers the past criminal behavior of all owners when your business applies for an SBA loan. If anyone has had a brush with the law, you might be required tofill out SBA Form 912detailing the incident.
While an arrest record might not make your business ineligible, you usually can't qualify if you're currently facing criminal charges.
Other legal documents
Your lender will likely ask to see additional legal documents to make sure your business is acting legitimately, including:
Business licenses.
Business registrations.
Contracts with clients and suppliers.
Leases for real estate and equipment.
Compare SBA loan providers
Specific requirements for SBA loan programs
Aside from the general requirements needed to qualify for any SBA loan, different programs have their own eligibility criteria you need to meet.
SBA 7(a) loan requirements
The SBA 7(a) programdoesn't have any additional requirements — it's used as a standard that many other programs are based on.
SBA 504/CDC loan requirements
Small businesses applying for the504 loan programmust be worth $15 million or less and make less than $5 million. You also must have a project that either creates or saves jobs, or meets one of the government's community development or public policy goals.
SBA disaster loan requirements
SBA disaster loans work a little differently than other types of SBA loans. They're directly funded by the SBA and don't come with the standard SBA requirements.
The SBA has four disaster loan programs. To qualify for most of them, you must be located in a declared disaster area — with the exception of military reservist economic injury disaster loans (MREIDL). Check out our guide tolearn more about the specifics of SBA disaster loans.
How SBA lenders look at an application
SBA lenders might ask for a lot of documents and information to support your application. But these are meant to help them draw a few key takeaways about your business.
First, they give lenders details about what your business is, where it's going and how it's managed. That's why a strong business plan is so important. Equally important, they show lenders how prepared your business is to take on debt. If your lender thinks you can't afford loan repayments, you won't get approved.
3 tips to qualify for an SBA loan
So you're considering applying for an SBA loan? Here are a few pointers to increase your chances of qualifying.
Spend time on your business plan. You have more control over your business plan than any other part of the application — use that to make a strong case for your business.
Put up collateral. Even when collateral isn't required, backing your loan with a business asset can up your chances of getting accepted.
Know your business's credit score. Even if the SBA doesn't require a minimum business credit score, it could still have an impact on your application. If it's low, consider paying off your business's credit card balances or other loans before you apply.
Ask an expert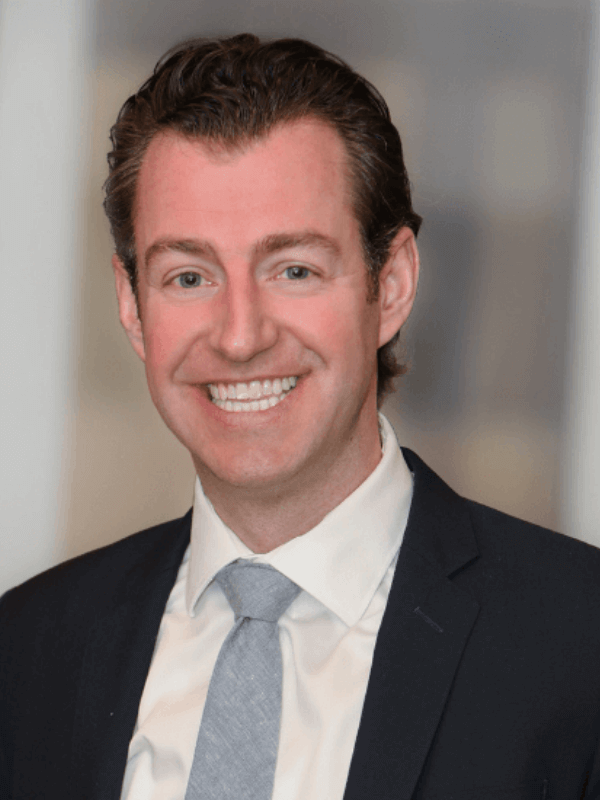 Bryan Doxford
President and CEO of Prudent Lenders
How can I increase my chances of approval?
When working on an SBA loan, every dollar must have a mandatory job to perform….
I think my business is qualified. What's next?
The next step is to find an SBA lender and get started on your application. Oruse a service like SmartBizthat both connects you with a lender and also helps with your application.
If you plan on completing the application on your own, follow our step-by-step guide. After you submit it, it typically takes at least a month for your lender and the SBA to get back to you with a decision.
SBA loan rejection statistics
Overall
13.6% American adults (or 34.7 million people) said that they applied for an SBA loan in the past year.
Of those 34.7 million applicants, 45% said they were approved for an SBA loan (15.6 million people) and 55% said they were rejected (19.1 million people).
That may seem high, but that is likely due to all the new pandemic related emergency loan programs offered by SBA in the past year, such as the Paycheck Protection Program. For example, 11.8 million loans were approved for the PPP program alone as of May 31, 2021.
SBA loan applications by gender
More men than women said they applied for an SBA loan in the past year. 19.6% of men said they applied for an SBA loan in the past year compared to 8.16% of women (23.8 million men vs 10.9 million women).
Although more men than women applied for SBA loans, women had a higher approval rate than men (51.9% approval for women compared to 41.9% approvate for men).
| Gender | % of gender that applied for sba loan | Approval rate |
| --- | --- | --- |
| Men | 19.6% | 41.9% |
| Women | 8.2% | 51.9% |
Source: SBA loan statistics survey by Finder in April 2021
Approval rate by generation
Millennials were the generation that was most likely to apply for an SBA loan with 20.5% of millennials saying they applied in the last year. They were followed by 17.6% of Gen X and 15.4% of adult Gen Z. Only 5.1% of baby boomers said they applied for an SBA loan in the past year
Although baby boomers were the least likely to apply for an SBA loan, boomers that did apply had the highest approval rate according to our findings. Baby boomers had an approval rate of 77.8%, compared to only 40.8% of millennials.
| Generation | % of generation that applied for sba loan | Approval rate |
| --- | --- | --- |
| Gen Z | 15.4% | 41.9% |
| Millennial | 20.5% | 40.8% |
| Gen X | 17.6% | 39.0% |
| Baby Boomers | 5.1% | 77.8% |
Source: SBA loan statistics survey by Finder in April 2021
What were the most common denial reasons?
Bad credit was the most common reason people were denied for an SBA loan with 51.4% of rejected applicants listing this as a denial reason. The next most common denial reason was having a criminal record at 31.2% and not having enough time in business at 31.2%.
| Method | % of denied respondents |
| --- | --- |
| Bad credit | 51.4% |
| Criminal record | 31.2% |
| Not enough time in business | 31.2% |
| Not enough collateral | 10.9% |
| I don't understand why I was rejected | 6.5% |
| Other | 3.6% |
Source: SBA loan statistics survey by Finder in April 2021
Denial reasons by gender
More women than men said that they didn't understand why their loan application was rejected. 18.4% of female rejected applicants said they didn't know why they were rejected, compared to only 2.0% of male rejected applicants.
| | | |
| --- | --- | --- |
| | | |
| | | |
| Not enough time in business | | |
| | | |
| I don't understand why I was rejected | | |
| | | |
Bottom line
SBA loans might be for small businesses that don't have other options. But that doesn't mean just anyone can get approved. It has some of the most detailed requirements for business financing out there.
Want to see how SBA loans compare to other types of business funding? Check outour guide to business loans.
Frequently asked questions
Methodology
Finder's data is based on an online survey of 2,059 US adults born between 1928 and 2003 commissioned by Finder and conducted by Pureprofile in April 2021. Participants were paid volunteers.
We assume the participants in our survey represent the US population of 254.7 million Americans who are at least 18 years old according to the July 2019 US Census Bureau estimate. This assumption is made at the 95% confidence level with a 2.16% margin of error.
The survey asked respondents whether they had submitted an SBA loan application in the past 12 months, and if so, whether it was not approved. We also asked denied respondents why their SBA application was denied with the possible selections of: Bad credit, Criminal record, Not enough time in business, Not enough collateral, Not enough business revenues or capital to repay the loan, Other, and I don't understand why I was rejected.
We define generations by birth year according to the Pew Research Center's generational guidelines:
Gen Z — 1997–2003
Millennials — 1981–1996
Gen X — 1965–1980
Baby boomers — 1946–1964
Silent generation — 1928–1945
Picture: Shutterstock