PPP applications closed today; here's how else you can fund your business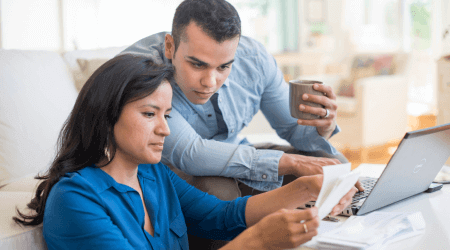 Other SBA loans are still available, and lenders are returning to business as usual.
PPP applications reopen, but the SBA no longer offers emergency grants
The Small Business Administration (SBA) has extended the Paycheck Protection Program (PPP) application deadline to August 8, 2020. But it's stopped offering advances of up to $10,000 to emergency loan applicants — which we list as a PPP alternative. You can still apply for a low-interest loan through this program, however.
The application window for the Small Business Administration's (SBA) Paycheck Protection Program (PPP) ended Tuesday. The Coronavirus Aid, Relief, and Economic Security Act, also known as the CARES Act, established the program to help small businesses keep employees on staff without significantly reducing salaries. And it built in the June 30th deadline for applications.
The PPP offered 100% government-backed loans of up to $10 million, based on business payroll costs. Borrowers who were approved by the June 30th deadline can apply for up to 100% forgiveness, as long as they spent at least 60% of the loan proceeds on payroll expenses over 24 weeks after receiving the funds.
They must repay any remaining funds over a two-year term at a 1% interest rate — still much lower than your average business loan.
Businesses that haven't been able to take advantage of this program still have low-cost options. Here are some PPP alternatives you might want to consider.
SBA disaster loans
The SBA reopened applications to the Economic Injury Disaster Loan (EIDL) program for all small businesses on June 16th. The program is still accepting applications and doesn't have a set expiration date. This is the only loan program funded directly by the SBA, and applications are available on the SBA website.
The EIDL offers loans up to $2 million, based on financial need. Rates are fixed at 3.75% for small businesses and 2.75% for nonprofits with terms as long as 30 years. There's no option for forgiveness, but you can apply for an advance of up to $10,000, or $1,000 per employee, in the form of a grant.
SBA Express Bridge loans
This SBA pilot program offers fast funding of up to $25,000 to tide your business over while it's waiting for an EIDL to come through. You can find SBA Express Bridge Loans through a lender that offers SBA Express loans — not the SBA. And you also must already have a relationship with that lender to qualify.
Once you receive the refinance EIDL, you can use those funds to refinance your bridge loan.
Non-disaster SBA loans
In addition to establishing the PPP, the CARES Act also established a debt relief program for select SBA loans, including all 7(a), 504, and microloans programs. Through this program, the SBA will cover six months of principal, interest and fee payments for all new loans issued before September 27th.
You can borrow up to $5 million through most programs for a variety of business expenses. The SBA backs around 75% to 85% of most loans and sets limits to how much lenders can charge in interest and fees.
The main drawback is that these can take months to process. Try working with a preferred lender. Preferred lenders have the authority to underwrite applications themselves and don't need to wait for approval from the SBA.
State and local government funding
Many states and local governments have relaunched loan and grant programs to help local businesses cover reopening costs. For example, New York State is offering loans up to $100,000 for recovery costs with rates fixed at 3% for businesses and 2% for nonprofits through the New York Forward Loan Fund (NYFLF).
You can find out which programs are available to you by reaching out to your local small business center. The SBA has a tool that allows you to search for business centers near you.
Business term loans
Many banks and even online lenders paused their regular lending programs to focus on processing PPP applications. Now that the PPP has closed, many are relaunching old business loan programs.
With a term loan, you can typically borrow between $5,000 and $5 million with rates from around 6% to 60%. And you usually have between 5 and 10 years to repay the loan. Some business lenders were offering discounted rates and deferred repayments at the start of the oubreak, though that may be less common as states partially reopen.
These might not be available right away, and some lenders might not have updated their websites. Reach out before you apply to make sure term loans are also available and ask about any changes to the rates, available loan amounts, terms and requirements.
Business lines of credit
If you're unsure what costs your business might need to fund in the near future, a line of credit might be more useful than a term loan. Compared to a credit card, these can come with higher credit limits, lower rates and quick access to cash — which you can use to cover other business expenses.
Typically credit limits run from $5,000 to $5 million with rates from 8% to 80%, depending on the lender. You can find a line of credit at most banks, credit unions or online lenders.
Will there be another PPP?
It's possible, though there are no concrete plans to relaunch the PPP. Lawmakers have introduced the Prioritized Paycheck Protection Program (P4) Act in mid-June, which would extend the program. But it's possible that won't pass.
The PPP also wasn't a total success. It had run into several hitches after its hasty launch. Critics slammed it for having unclear requirements and unrealistic restrictions on how businesses could use the funds. And eventually Congress passed the Paycheck Protection Program Flexibility Act in May to overhaul forgiveness requirements.
While it initially ran out of funds in April, it still had around $130 million left in the program when applications closed, according to CNBC. It's unclear how the SBA plans on using this money. But as states put reopening plans on hold, it's possible more federal aid could be on the way — through a relaunch of the PPP or another program.
Photo: Getty Images