Finder is committed to editorial independence. While we receive compensation when you click links to partners, they do not influence our opinions or reviews. Learn how we make money.
Find cheap ways to send money overseas
Save when you send money internationally with a secure online transfer.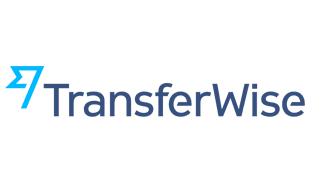 Fair service fees and mid-market rates – a major market differentiator
Next-day delivery for most currencies
Easy-to-use app
Go to site
Compared to services like Western Union and MoneyGram, you can save on fees and get a better exchange rate with an online transfer company — though you may have to wait a day for your funds to arrive.
Compare cheap ways to send money internationally
Use our interactive table to compare transfer fees, exchange rates, sending limits and more for sending funds overseas with our money transfer partners.

Disclaimer: Exchange rates change often. Confirm the total cost with the provider before transferring money.
What are the cheapest ways to send money overseas?
Sending money overseas can be done in a variety of ways, some of which are typically more expensive. In descending order of cheapest to most expensive, in our experience, your options include:
How do I send an overseas transfer with a digital money transfer provider?
Although the process differs by company, to send money overseas, you'll generally:
Register for an account. Registration is almost always free. You'll provide your full name, contact info and date of birth. Some providers also require proof of ID.
Provide your recipient's details. Specify who's receiving the funds by providing their name and contact information. If you're sending money for bank deposit, you'll include the bank name, SWIFT code and your recipient's account number.
Indicate the details of your transaction. Enter how much money you're sending and in which currency it will be received.
Review the details of your transaction. For most providers, you'll see a summary of your transfer showing the amount you're sending, the exchange rate, any fee you'll pay and the total your beneficiary will receive.
Pay for your transfer. Payment methods vary by company but could include credit or debit card, bank account, cash or mobile wallet.
Track your transaction. You should receive confirmation that includes a tracking number to monitor the progress of your transfer online or through an agent location.
You may also receive an email or text when your beneficiary has received your funds and the transaction is completed.
How can I save money when making a money transfer?
Fees vary widely depending on the provider you're transferring with. Overall, providers make money on your transfer in two ways: by marking up the exchange rate and by charging you a transfer fee.
The importance of a competitive exchange rate
Banks and other services are likely to add a little to the exchange rate, "padding the rate" to increase their profits. While a few cents may not sound like a lot on its own, when you multiply it by the $2,000 you plan on sending overseas, it can add up to a big difference in the amount ultimately received.
Specialized money transfer services typically offer rates that are closer to the mid-market rate.
Crunching the numbers: Sending $2,000 to Mexico
Let's say you need to send $2,000 to family in Mexico. Here's what you might face as far as fees and exchange rates as of March 18, 2020.
| | Digital money transfer service | Cash transfer | Bank transfer |
| --- | --- | --- | --- |
| Fee | $20 | $3.99 | $25 + additional correspondent bank fees |
| Exchange rate | 1 USD = 23.889 MXN | 1 USD = 23.788 MXN | 1 USD = 21.982 MXN |
| Transfer speed | 1-2 day | Within an hour | 2-5 days |
| Amount received | MXN 47,299 | MXN 47,482 | MXN 43,414 |
| Verdict | Better than a bank transfer | | Slowest and most expensive |
Skipping the bank will get more than 4,000 pesos to your recipient, as the bank's exchange rate is far weaker than other options.
How to get the best exchange rate
How transfer fees affect your total cost
Transfer fees can range from a few dollars to up to $80 or more, with some providers taking even more as a percentage on your total amount.
Depending on the provider, your transaction fee could be:
Be wary of other fees that could apply. For example, a provider could charge your recipient a fee to cash a bank check or pick up cash in person.
Tools to save on an international transfer
There's a lot riding on a competitive exchange rate and low fee. But depending on how much you're sending, how soon your recipient needs it and rates at the time of transfer, you could save even more with the following tools.
Bottom line
Although it can be tempting to go with convenience over price, avoiding banks can save you both time and money when sending money internationally. Always pay attention to fees, and more importantly always pay attention to poor exchange rates that can quickly eat into your transfer.
Still not sure about your best way to send money cheaply? Use our hand-picked list of money transfer providers to help make your decision.
Frequently asked questions
How long do transfers usually take?
Transfer speeds vary greatly depending on the provider, where you're sending your money, how you're paying and how your recipient will access the funds. It could be anywhere from 10 minutes to several business days. Confirm the timing of your transfer before handing over your money.
What if I only want to transfer a small amount of money?
Companies like PayPal and TransferWise can be useful for sending smaller amounts. Other providers impose minimum transfer limits of $250, $500 or more, so confirm any transfer restrictions before registering for an account.
Can I change or cancel an international money transfer?
Federal protections are in place that require banks, credit unions and money transfer companies to give you 30 minutes to cancel a transfer, assuming it hasn't yet been picked up or deposited. However, contact your provider to learn more about their specific policies.
Is it free to register for an account with an online money transfer provider?
Yes, in most cases you will not pay anything to sign up for an account.
Read more on this topic