Finder is committed to editorial independence. While we receive compensation when you click links to partners, they do not influence our content.
How to sell on Letgo
Use its app to start up a side gig and earn some cash.
Letgo isn't for huge online businesses trying to break into a new market; it is instead ideal for people seeking a side gig or a new hustle. Although Letgo has over 100 million app downloads and has millions of items listed, the popularity of Letgo still depends on your city. Use this free app to clear out old items from your house or apartment and earn some extra spending money while you sell your stuff.
How to start selling on Letgo
The process is straightforward and needs either an email or a Facebook profile. Search for Letgo in any of the popular app stores on your phone.
Launching the app on Android after downloading through Google Play will take you to the login page. We chose to create an account through Google.
Letgo asks for your device's location to make creating listings easier.
Your profile auto-updates using the information from your Google or Facebook login.
Take a photo of the item you'd like to post.
Describe the item using preset categories.
Post your item by clicking Done.
How much does it cost to use Letgo?
A major perk of Letgo is that it is completely free. There are no fees for selling, listing or membership. There is a different version of Letgo designed specifically for car dealerships to sell cars, called Letgo PRO, which does come with fees.
Costs of Letgo PRO
For dealers with up to 30 vehicles

Click-to-call
Seamless feed integration
Regular inventory bumps

For dealers with up to 70 vehicles

Click-to-call
Seamless feed integration
Regular inventory bumps

For dealers with up to 150 vehicles

Click-to-call
Seamless feed integration
Regular inventory bumps
Is selling on Letgo worth it?
Listing items on Letgo has no cost aside from your time investment. Since there is no fee for sales, no fee to list and no fee to maintain a membership, selling on Letgo comes with little to no risk. However, sticking to one app sometimes isn't the best idea, so don't be afraid to manage a variety of apps and selling platforms while trying to offload used items.
The following are some other apps you may want to consider:
Chairish
Decluttr
Facebook Marketplace
OfferUp
Mercari
Poshmark
Tradesy
ThredUP
Finding the app that is most popular where you live will often lead to better sales.
Selling through Letgo may be worthwhile if you're getting rid of items that you no longer need or starting up a side hustle, since it's completely free for anyone to use. However, if your goal is to build a sustainable online business, you might want to consider an e-commerce provider like Shopify, BigCommerce or Helcim instead.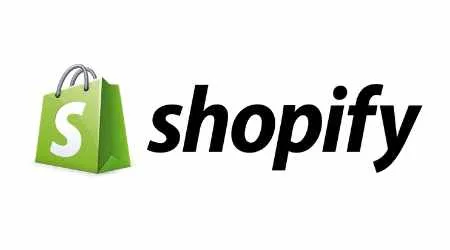 Shopify is a hosted e-commerce platform that specializes in digital stores while also offering in-person point-of-sale (POS) systems, shopping cart software and an expansive library of third-party app integrations. Because it's fully managed by Shopify, you don't need a server, IT team or dev experience to get started. And while it caters to online merchants, its in-person POS systems provide processing options for brick-and-mortar businesses.
Integrated marketing tools
Sell through eBay, Amazon, Facebook, Google Shopping and more
Add products to any existing blog or website
Integrated shipping with exclusive rates on international orders
What can I sell on Letgo?
Letgo offers a platform to sell almost anything, so long as it isn't on their list of prohibited items or illegal. The following are the major categories for selling items on Letgo:
Baby and child items
Cars
Electronics
Fashion and accessories
Free stuff
Home and garden
Jobs and services
Motorcycles and other vehicles
Movies, books and music
Real estate
Sports, leisure and games
Banned items include anything Letgo feels is harmful to the community, as well as the following:
Adult content
Animals
Drugs and alcohol
Food
Services
Spam
Weapons and other dangerous items
Hot Tip
Letgo differs from other marketplaces in that it allows for the sales of services, such as DJing, cleaning or teaching a new (legal) skill.
Is selling on Letgo safe?
Yes — Letgo can be a safe platform to use, as long as you exercise basic street smarts and take precaution when meeting a buyer in person. While Letgo doesn't run background checks, it does offer a way for users to verify their account. Look for the Verified With confirmation in the upper left corner of each profile.
If you're concerned about safety, we suggest only doing business with verified users, and using the in-app chat feature rather than giving out your phone number. Be sure to meet potential buyers in a public place, and keep an eye out for messages that indicate spam.
How to price your items
Letgo is a bargain market, so prepare to take a loss on the products you are selling. Use these tips to price your items accordingly to try to get the most money possible:
Understand the categories. Some items depreciate far faster than others. If you are selling used furniture or electronics, for instance, expect to sell it for less than you bought it. Doing research ahead of time on categories can help you know what to expect.
Look at the market. Scour the market for items like yours and price your item similar to these. The exception to this rule is if your item is in far better, or worse, condition than those already for sale. Don't forget to check what the price of your item is new.
Take stellar photos. Items with clear, appealing photos are more likely to draw the interest of more buyers.
Provide ample details. In the same way that photos can draw more buyers, providing useful information about your item in excess can help spark the interest of more viewers.
What types of payment does Letgo accept?
Letgo accepts no payments on behalf of the seller and all transactions are in person. When meeting up in person, accept the following types of payments, ranked starting with the least risk:
Cash.
Cash transfer app. Think Venmo, Cash App, Zelle and Google Pay.
PayPal. Beware of chargebacks on PayPal.
Money order/cashier's check. These are basically cash, just riskier.
Other. This can include cryptocurrencies, personal checks, wire transfers and gift cards.
Overall, stick with cash payments as much as possible.
How to arrange for pickup of items on Letgo
All item exchanges should happen in person and keep these key tips in mind when arranging pickup times and places with your buyer:
Unrealistic offer. If they've offered to pay an unrealistic amount over your posted price, it is probably too good to be true.
Check out their buyer page. Make sure there is no trend of bad reviews or complaints.
Pay attention to red flags. Report any coercive messages and requests to meet in secluded spots to Letgo.
Always meet in busy public places. Coffee shops, bank lobbies, police stations and similar destinations are safe meeting spots.
Bring a friend. This is especially important if selling high priced or heavy items.
Verify payment method. Before you meet, establish how you'll get paid. This avoids any confusion or misunderstanding.
Never exchange personal financial information. Never agree to a bank transfer with a person on any marketplace site.
Get paid before giving away the item. Don't let someone pay you later after testing the item — there's a good chance you won't get paid.
How can I market my Letgo products?
Letgo is free to use, but if you want to attract more buyers, you can boost your listings for a price:
You will need to consider the cost-to-benefit ratio before boosting your items. Instead of boosting, you may be able to do the following:
Add better photos. Items with more photos tend to attract more attention.
Recategorize your item. Make sure your item is in the right category so the buyers looking for it can find it when they search for something specific.
Add more description. Short descriptions are less trustworthy.
Update the title. Be as descriptive as possible so buyers can find your item while searching.
What to watch out for when selling with Letgo
The main things to be wary of when selling on Letgo are most prominent when interacting with buyers:
Fraudulent payment options. If you can get cash, that's the safest way to avoid fraud.
Theft. To avoid being robbed, meet in a busy public place and bring a friend if possible.
Illegal items. Be sure the items you are selling are legal so that you don't run into any issues.
Compare e-commerce platforms
If you're looking to move more merchandise, these platforms can help you set up your own online store.
Bottom line
Letgo can be a great tool if you're looking to make a few extra bucks or facilitate a one-off sale. But if you want to start a solid business, compare e-commerce platforms to build online inventory and start selling through multiple third-party channels.
Frequently asked questions
More guides on Finder