Finder is committed to editorial independence. While we receive compensation when you click links to partners, they do not influence our opinions or reviews. Learn how we make money.
How to cancel a Chase credit card
A step-by-step guide in 6 screenshots.
Looking to cancel a Chase credit card? If you've brought your balance to $0 and you no longer need your card, it should be easy. However, most credit card companies, Chase included, prefer you call the number on the back of your card and let a representative talk you out of your decision.
Fortunately, you can cancel your card online through Chase's Secure Message Center. This guide will walk you through those steps.
Note
The steps below were done for the Chase Freedom Flex℠, an unused card I've had since college. The same steps should apply when canceling any Chase credit card.
1. Log in to your account and from your account dashboard, select the hamburger menu icon in the top left. Select Secure messages.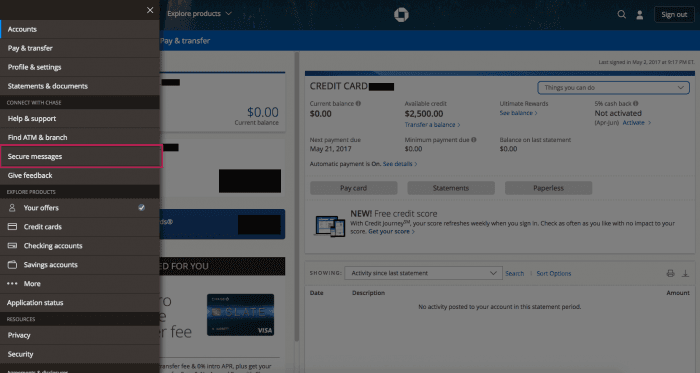 2. You'll be taken to the Secure Messages page.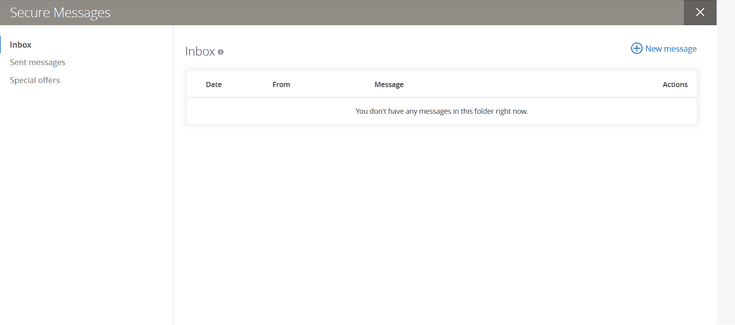 3. Confirm the email Chase has on file is correct, otherwise you won't be notified when they respond to your message.
4. Select New message. Then select I have a question about one of my accounts from the dropdown menu, followed by the card account you're canceling in the second dropdown menu. Finally, select Account inquiry from the third dropdown menu that appears.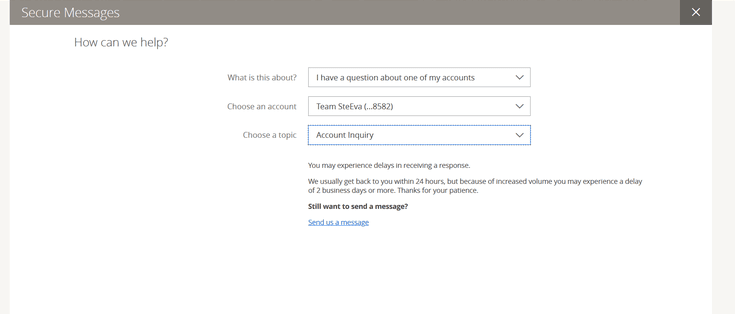 5. Click on Send us a message.
6. Write a brief message about why you'd like to cancel your card. Saying you no longer have use for it should be enough and explain that it has a $0 balance.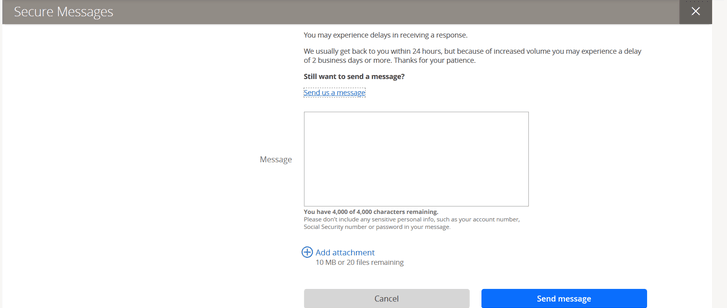 7. Click Send message and you're off to the races!
Canceling Your Chase Credit Card with Secure Message Center without screenshots:
Login to your online account so that you are on your Chase dashboard.
Avoid the Things you can do dropdown.
Select the hamburger menu icon in the top left and click Secure messages.
Confirm the email Chase has on file is correct, otherwise you won't be notified when they respond to your message
Select Compose message. Then under the Credit card section of My personal account, select Other/Not listed from the dropdown menu.
Select the card you'd like to cancel from the Account number dropdown menu.
Write a brief message about why you'd like to cancel your card. Saying you no longer have use for it should be enough and explain that it has a $0 balance.
Click Send!
What happens next?
I received a message in the Secure Message Center window within 15 minutes or so noting:
My message was received.
They'll respond to my message within 24 hours.
They'll send me an email letting me know the message is available on the Secure Message Center, where I'll need to log in again to read it.
The next morning (within 11 hours, to be exact) I received another message from Chase. I logged into the Secure Message Center and it read: "I'm sorry to learn that you have chosen to close your account. I've closed your account ending in xxxx as you requested." That's it!
As of now, this is the easiest way to cancel your Chase credit card online without calling a representative. Chase claims they'll respond to your inquiry in one business day. For me, it was even quicker than expected. All things considered, a business day isn't so bad when the alternative is being a prisoner of elevator music, stuck on hold forever, or being strong-armed by a rep into keeping your card.
What should I do with my points?
In this situation, points are use-it-or-lose-it. That means if you cancel your card while you still have points, you'll lose all of your rewards.
Here are a few options to consider for your points before closing your card:
Use Pay with Points. This basically means you'll use your points to pay down your credit card balance. It's a perfectly fine option, giving you a 1-cent-per-point rate. The problem is, you won't get the highest rate possible.
Transfer your points. If your card lets you transfer your points to airline or hotel partners, consider this route. Think about what you're likely to book with before transferring, or you could leave your points marooned in a program you'll never end up using. Alternatively, you can transfer your points to an eligible Chase Ultimate Rewards card.
Open an eligible card that lets you keep your points active. If you open the

Chase Freedom Flex℠, for example, your points will stay active. This could be a good route if you currently have an annual-fee card and want to pay no annual fee.
What to consider instead of canceling
Instead of canceling, you might consider downgrading your card. This can help you by keeping your credit line intact and maintaining your average age of credit. Plus, it can help you save money if you're currently paying an annual fee.
Just keep these points in mind:
You can usually downgrade only to similarly branded cards. If you have the

Chase Sapphire Reserve®, for example, you probably can't downgrade to the Marriott Bonvoy Boundless™ Credit Card. You'll likely have to pick the Chase Sapphire Preferred® Card or another Chase Ultimate Rewards product.

Time matters. You can downgrade only if you've had your card for 12 months or more.
Personal to business doesn't work — and vice versa. If you want to downgrade a personal card, you must downgrade to another personal card. The same goes for a business card: You must downgrade to another business card.
Looking for a new card?
You might be canceling your Chase credit card because you're looking for a card with more rewards or no annual fee. If you want a card that better meets your needs, use our Card Recommendation Tool to find a card that fits what you're looking for, or check out one of the popular Chase cards below.
More guides on finder