Finder is committed to editorial independence. While we receive compensation when you click links to partners, they do not influence our opinions or reviews. Learn how we make money.
Credit cards with "guaranteed approval" explained
Look for the fine print if a provider guarantees approval.
As it turns out, there's no such thing as "guaranteed approval." If you see a card advertised as guaranteed, it doesn't mean that it's open to everyone. However, it may be a bit easier to obtain than a standard credit card.
What does "guaranteed approval" mean?
Every card provider has basic requirements to accept a new customer. When it comes to credit cards, "guaranteed approval" means you'll be approved as long as you meet certain conditions.
Fortunately, these conditions are typically minimal. For example, you may only be required to submit your name and contact info, have a checking account and prove a specified level of income.
If a card provider claims to offer guaranteed approval, there's likely fine print with requirements needed for approval.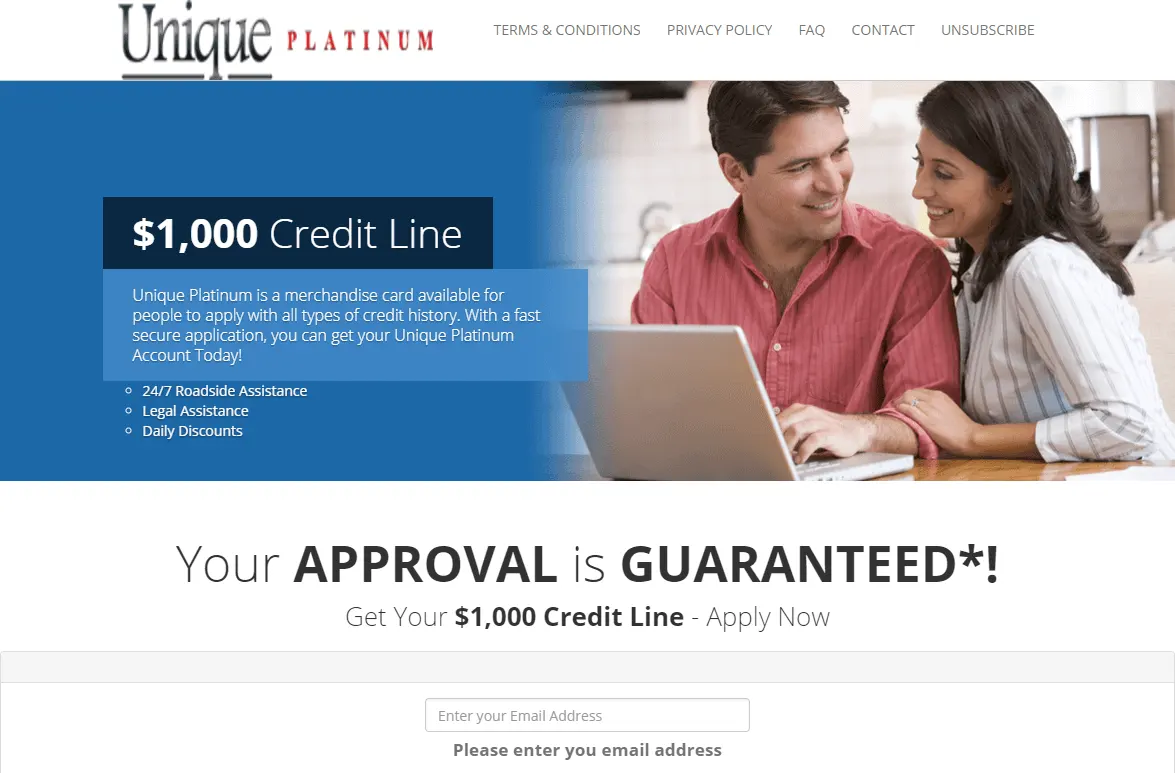 Guaranteed approval vs. easy approval
Most card providers don't explicitly offer guaranteed approval. Instead, they use language that implies it's easy for you to be approved.
You'll typically see phrases like "no minimum credit score" or "see if you prequalify." You may still be denied the card, but you may have better odds than with most other providers.
Are guaranteed approval credit cards worth it?
Generally speaking, "guaranteed approval" credit cards are designed for those with fair to poor credit. This means they'll possess the same qualities you'd expect to find in credit cards for bad credit. High annual fees, high purchase APRs, a lack of rewards and punishing penalty fees are just a few examples. These cards can't stack up to a standard personal card if you place them side-by-side.
You're likely looking to rebuild your credit if you're considering these cards. If that's the case, we'd recommend a secured card over a guaranteed approval card. But if you can't make the security deposit, here are your unsecured options.
Our pick for no credit check
Compare cards with no credit check
If you have poor or no credit, consider checking out the cards below. These cards don't check your credit history when considering your application.
Unsecured cards with guaranteed approval
For "guaranteed approval" cards, consider the Unique Platinum Card, Next Millennium Card and Luxe Signature Card. You can use each card only at its respective online outlet.
These cards come with fairly simple eligibility and requirements:
You must be a US resident and at least 18 years old.
You must agree to the card provider's terms and conditions.
You must have a valid payment method, such as a debit card, credit card or checking account.
You must prove that you can make a specified monthly payment if you use your card's entire credit line.
You must pay the enrollment fees.
Unsecured cards with easy approval
Some card providers don't promise approval but say their products are geared toward consumers with less-than-stellar credit. Here are a few cards to consider:
Indigo® Platinum Mastercard® Credit Card Genesis FS Card Services no longer says its Indigo® Platinum Mastercard® Credit Card is for consumers with damaged credit. But you can prequalify for the card with no impact on your credit score. You'll pay an annual fee of $0, $59, or $75 for the first year and $99 thereafter.
Total Visa® Unsecured Credit Card The provider says the card is "a perfect tool for people who have faced financial challenges and struggled to get credit in the past." Watch out for an $89 program fee, $75 first-year annual fee ($48 starting the second year) and high 34.99% fixed APR.
Milestone® Gold Mastercard® You can prequalify for this card with no impact on your credit score. Depending on your credit profile, you may pay an annual fee of $$35 the first year; $$35 thereafter.
Credit One Bank® Visa® with Free Credit Score Access You can prequalify for this card with no impact on your credit score. Some will qualify for no annual fees, but you could pay $0 to $95 for the first year. After that, $0 to $99.
Secured cards with guaranteed or easy approvals
It's typically easier for you to get a secured card than an unsecured card. That's because you secure the card with a deposit before you open the card. This collateral ensures that your provider will be repaid if you fail to pay your card bill. Compared to guaranteed unsecured cards, secured cards may also come with friendlier rates and fees.
What is collateral?
Collateral is something of value you offer to your lender when taking out a loan. If you fail to repay your loan, your lender can seize your collateral.
For a credit card, you may be required to put down money — called a security deposit — as collateral. If you don't repay the money you've spent on your card, your card provider will take your deposit.
It is still possible to be denied for a secured card — for example, when your credit score is too low. However, some secured card providers make approval very easy. Consider the following secured cards if you have severely damaged credit.
Secured cards with guaranteed approval
Like unsecured-card providers, most secured card providers don't offer true guaranteed approval.
One of the few providers that comes close is Applied Bank, which offers the Applied Bank® Secured Visa® Gold Preferred® Credit Card. Applied Bank guarantees approval as long as it can verify your residence, identity and ability to pay. You must also have a valid checking account.
But take caution with the Applied Bank® Secured Visa® Gold Preferred® Credit Card: It comes with a $48 annual fee and doesn't offer a grace period on interest.
Secured cards with easy approval
For a secured card with easy approval, look for a card provider that doesn't require a credit check or welcomes consumers with damaged credit. These cards aren't guaranteed approval, but they may have easier approval rates than other cards.
Green Dot primor® Visa® Classic Secured Credit Card The Green Dot primor® Visa® Classic Secured Credit Card doesn't come with guaranteed approval, but its requirements are simple: You must disclose identifying information, open a savings account with Berkshire Bank and show you have the ability to repay your credit card debt.
OpenSky® Secured Visa® Credit Card OpenSky® Secured Visa® Credit Card comes with no credit check, making it a good choice if you have severely damaged credit.
DCU Visa® Platinum Secured Credit Card DCU runs only a soft credit check when you apply for its secured card. And you can open the card with as little as $15 for a DCU savings account, although you'll need to make a deposit of at least $500 to use your card.
Should I apply for a secured card or unsecured card?
Consider your individual financial circumstances when deciding between a secured and unsecured card.
With an unsecured card, you don't have to put down a security deposit. But your available options are limited – most unsecured cards with guaranteed approval are online-catalog cards. You can only use them to buy merchandise at specified online outlets.
These cards often have punishing rates and fees as well. If a card offers guaranteed or easy approval, carefully read its terms to make sure you understand what you're getting yourself into.
A secured card's rates and fees can be a bit more generous. This is because the required security deposit works as a "safeguard" for the issuer. There's a greater variety of secured cards, and many also have lower annual fees or none at all. Some secured cards can even offer rewards or other benefits, such as letting you graduate to an unsecured card after you improve your credit.
In short: If you can front the security deposit, you may be better off with a secured card.
Frequently asked questions