Coronavirus business loan statistics
About 91% of employer businesses sought emergency assistance funding due to the coronavirus pandemic.
The coronavirus outbreak has had an unprecedented impact on small businesses. Before the pandemic, the main reason businesses took out loans was to grow. But now, most are turning to Small Business Administration (SBA) loans in the hopes of keeping their business open.
In fact, the SBA received such a high volume of applications for its Paycheck Protection Program (PPP) that it initially ran out of funding in less than two weeks. It had to halt applications until an interim relief bill gave the program another round of funds on April 24, 2020.
How has COVID-19 affected small businesses?
It's hard to overstate the impact of COVID-19 on small businesses in the US. Some 78% of businesses lost revenue in 2020, according to a report by the Federal Reserve. About 95% said that the pandemic affected their operations. And 91% of employer businesses said they sought emergency assistance funding.
This is largely a result of social distancing policies as well as a change in demand for products/services due to the pandemic. When state and local governments started ordering nonessential businesses to close their doors, it forced businesses to shift the way they operate if they wanted to stay open. 58% of businesses that temporarily closed or reduced operations during the pandemic said one of the reasons they did so was due to a change in demand for products/services. And 55% cited government mandates as a reason for their operational changes.
How many businesses had to close during the pandemic?
More than half of small businesses reduced operations due to the coronavirus outbreak, according to the Federal Reserve report, while 26% temporarily closed entirely. Another 48% of businesses modified operations. Only 5% of businesses said they were not significantly impacted by the pandemic.
What type of financing do business owners want during the COVID-19 outbreak?
Your standard business loan doesn't cut it under these circumstances, where businesses are worried about taking on debt they won't be able to repay. 
Most business owners favored government loan programs followed by grant programs. The most popular financing program was the Paycheck Protection Program (PPP), with 82% of employer businesses saying they applied for a PPP loan. The next most popular choice was Economic injury disaster (EIDL) loans at 47% of employer businesses and EIDL grants at 35%.
Only 9% of employer businesses said they did not complete an emergency assistance funding application.
What types of costs do small businesses need help covering?
Businesses are struggling to cover basic costs. Over half of businesses that sought financing did so in order to cover operating expenses such as their rent or mortgage payments and wages. Only 38% of business owners applied for a loan in order to expand their business in 2020, compared to 56% in 2019. 
Low interest rates and government programs may have also encouraged business owners to refinance for a better deal. 32% of business owners applied for a loan in order to refinance or pay down debt in 2020, compared to 30% in 2019.
Where are business owners researching financing options?
Business owners in the South appear to be searching for funding more than owners from other regions — some 40% of traffic to Finder's coronavirus business loans pages came from southern states. And business owners in the Northeast made up the smallest percentage of traffic, clocking in at just 18%.
Organic traffic to coronavirus business loans pages by region
Source: finder.com
Even though states in the Northeast and West were the first to shutter nonessential businesses, that hasn't necessarily affected the need for funding by region.
But when you look at traffic by states, it tells a different story. California, which was the first state to issue a shelter-in-place order, accounts for the largest share of traffic by state at 13% — more than double the traffic from most states. This was followed by Florida at around 11%, and Texas and New York — both at 8%
Organic traffic to coronavirus business loans pages by state
Source: finder.com
The high volume of traffic also reflects the size of state economies. California's economy is the largest in the US — and the fifth largest in the world, clocking in above many other developed countries. Texas is the second largest economy in the US, and New York is the third.
Florida might not be as large, but it is heavily dependent on retail and tourism, and has an older-than-average population than most states.
How much are small businesses receiving through the Paycheck Protection Program?
While loans through the Paycheck Protection Program can run as high as $10 million, less than half of 1% received a loan over $1 million, according to SBA approval numbers as of May 31, 2021, when the most recent round of the PPP ended. 
Most PPP loans were on the smaller end, with the majority of small businesses receiving $50,000 or less. The average loan size for all PPP approved loans is around $67,647. The loan size has decreased over time with an average approved loan size of $41,560 in 2021 alone.
Size restrictions could be one of the main reasons why funding amounts were so low for the majority of businesses. Businesses can only borrow 2.5 times their average monthly payroll costs — with compensation capped at the equivalent of a $100,000 salary per employee.
Which industries are getting the most funding?
Businesses that provide other services — not including administration — received the highest number of PPP loans so far in 2021 — over 1.1 million. This was followed by businesses in the transportation and warehousing industry and those in the professional, scientific and technical services industry.
| | | | |
| --- | --- | --- | --- |
| Accommodation and Food Services | | | |
| | | | |
| Health Care and Social Assistance | | | |
| Professional, Scientific, and Technical Services | | | |
| Other Services (except Public Administration) | | | |
| | | | |
| Transportation and Warehousing | | | |
| | | | |
| Administrative and Support and Waste Management and Remediation Services | | | |
| | | | |
| Agriculture, Forestry, Fishing and Hunting | | | |
| Arts, Entertainment, and Recreation | | | |
| Real Estate and Rental and Leasing | | | |
Source: U.S. SBA Paycheck Protection Report: Approvals through 5/31/2021
The 10 industries that received the most funding reflect businesses that have either faced supply chain shortages, were forced to close or both. One outlier is the professional, technical and scientific services industry, which includes lawyers and financial experts. They likely received a significant amount of funding because they had the expertise to navigate the PPP application process better than other business owners could.
Which states are getting the most Paycheck Protection Program loans?
California received the highest number of loans in 2021, with some 692,692 businesses funded by the PPP. Florida followed with 598,506 businesses that received PPP loans. Texas came in third with 559,159 businesses funded and Illinois pulled in fourth with 435,736 PPP loans.
While US territories are eligible for PPP funding, they consistently ranked at the bottom of the list. American Samoa received the fewest PPP loans, with only 37 businesses approved in 2021. Of the 50 US states, Vermont received the fewest loans so far in 2021.
Texas, California and New York are no surprise, given the size of their economies. And the East Coast is where the virus has concentrated — and where states are likely to have tighter stay-at-home orders. Most of these states are also home to large cities, where businesses have been hit particularly hard.
Why didn't some small businesses apply for the Paycheck Protection Program?
Most small businesses have applied for a loan through the Paycheck Protection Program. In fact, only about 18% of business owners surveyed said they did not apply for a PPP loan, according to the Federal Reserve. The most common reasons why were that they didn't think they would qualify for the loan or loan forgiveness and because the process was too confusing. Only 13% of those that didn't apply said they could not find a lender to accept the application. And only 18% said they did not need funding.
Although the Paycheck Protection Program had a rocky roll out initially, with the SBA changing interest rates twice, revising the application at the last minute and unclear initial guidance for lenders on how to process applications and forgiveness, ultimately the majority of eligible businesses did apply for the program. 82% of employer businesses applied for PPP funding, and, of those that applied, 96% said they received at least some funding.
For media inquiries: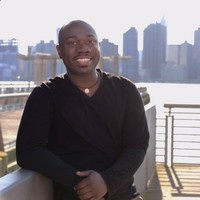 Allan Givens
Public Relations Manager
203-818-2928
allan.givens@finder.com
Nicole Gallina
Communications Coordinator
347-677-4931
nicole.gallina@finder.com