Finder is committed to editorial independence. While we receive compensation when you click links to partners, they do not influence our opinions or reviews. Learn how we make money.
How to do a balance transfer: 6 simple steps
Get rid of your credit card debt and save on interest.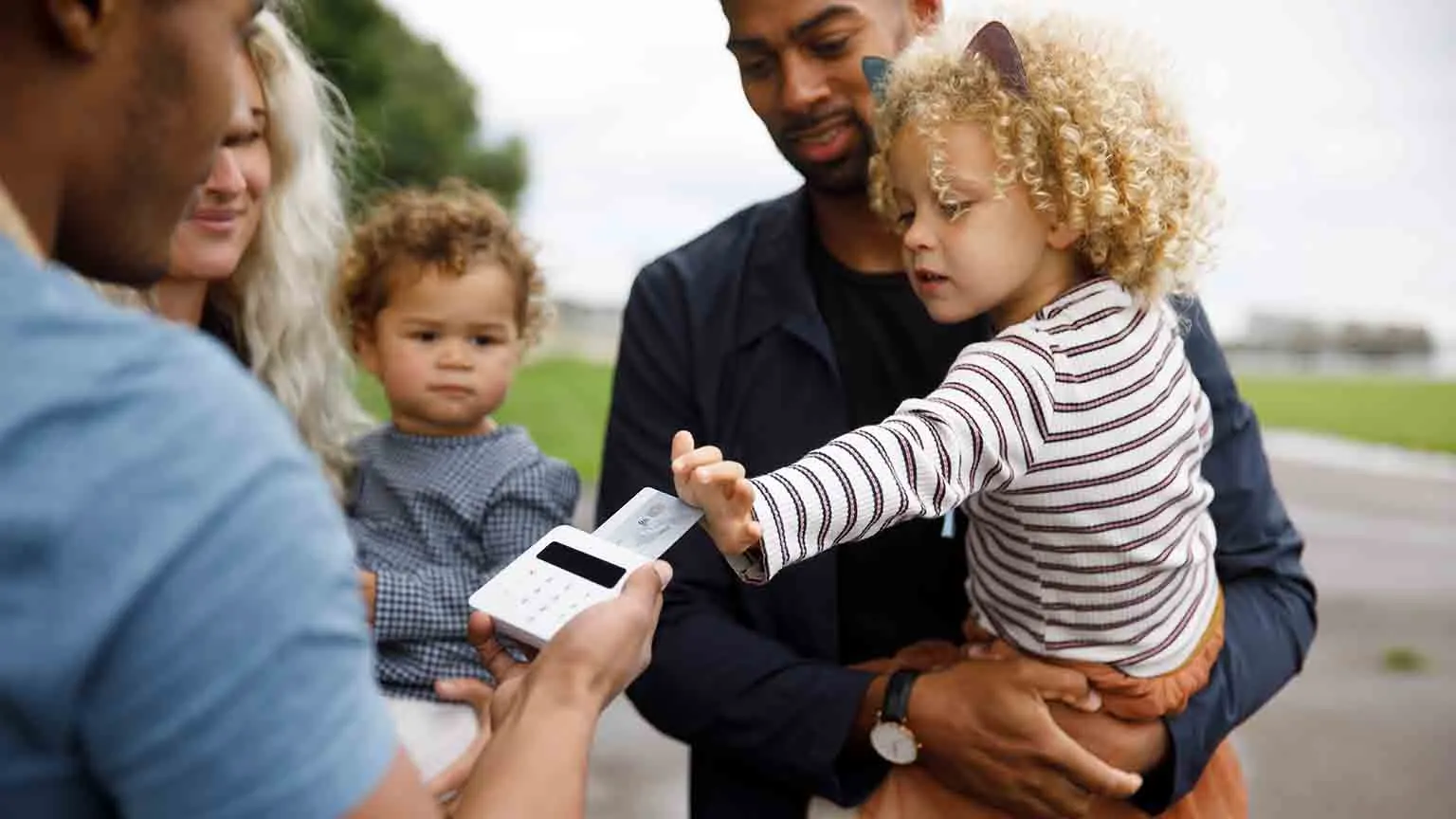 A balance transfer may be a great option to move high-interest debt to a new card with low or 0% intro APR. Furthermore, many cards offer attractive choices for benefits and rewards. Figuring out how to make a balance transfer, however, can be confusing.
How to do a balance transfer in 6 steps
Completing a balance transfer is simple. Just follow these six steps and you'll be on your way to a lower interest rate.
Step 1: Figure out where you're at now
Find out how much debt you currently owe on your credit card and the APR you're paying on that debt. Calculate how much you can save by moving your debt to a promotional 0% APR card.
Consider if a balance transfer is worth it by looking at the transfer limits, transfer fees and the length of the promotion.
Step 2: Compare balance transfer credit cards
It's important to compare 0% intro APR balance transfer offers on the market before deciding which will best serve your needs.
There are many ways to compare balance transfer cards, but a few of the most important factors include:
Promotional interest rate.
Most balance transfer credit cards come with a 0% balance transfer intro rate, but some may offer a slightly higher rate.
Length of the introductory period.
The

introductory period

usually lasts between 6 and 21 months. Naturally, the longer the period, the greater your possible savings.
Ongoing interest rate.


When the promotional period ends, a

revert interest rate applies

to your balance. This is usually a higher interest rate, such as the standard purchase and cash advance rate, so factor it into your calculations if you can't pay off your debt during the intro period.

Balance transfer fee.
You may be charged a one-time fee for the balance transfer, typically up to 5% of the transferred amount. You may want a card with no balance transfer fee if you're transferring several balances — otherwise, this fee could offset your interest savings.
If you're still not sure about the best choice, compare balance transfer cards to make a more informed decision.
Step 3: Apply for a credit card and request a balance transfer
Once you've found the perfect card, it's time to submit your application.
Fill out an application online or through the mail, and include balance transfer amounts you wish to make. Be ready to provide your account numbers.
The exact amount you can transfer is determined once your application is approved.
Your new card provider transfers the balances on your behalf upon approval, up to the stated limit. It takes into account the transfer fees, and if the card has an annual fee. These fees affect your total transfer limit. Continue to make the minimum monthly payment on your old card until your transfer is complete.
Step 4: Continue payments on your old card.
While you're waiting for your balance transfer to be approved, continue making payments on your account to avoid fees and interest and a potential hit on your credit score.
Once you receive notification that your balance has been transferred, reach out to your bank to confirm. Before you stop making payments on your old card, check the balance statement; it should stand at zero.
Step 5: Consider what to do with your old card
The logical option may seem like closing your old card. However, depending on how long it has been open, and if you used it responsibly, closing the account may affect your credit score.
Consider hanging on to your old card if it doesn't have an annual fee. If the card does have an annual fee, weigh in the pros and cons of closing the card and whether the impact on your credit score is worth paying for it.
Step 6: Start paying off your debt.
Once your balance transfer is complete, note how long your promotional APR lasts. If you have a balance after the APR expires, it starts accruing interest at the revert rate.
Try to make more than the minimum payment each month to repay the entire debt before the revert rate kicks in. Consider making financial changes or plans to help you clear off this debt. Two common helpful tips include:
Track your finances.
Part of your balance transfer goals should be getting a complete handle on your finances. Understand where your money is coming from, where it's going and how you can move this money around to best serve you.
Creating a budget.
If you haven't been much on budgeting up until the balance transfer, now might be the time to start. A budget can keep your spending in line during your balance transfer period and ensure you meet each monthly payment.
And if necessary, seek free help for managing your debt, such as our credit card repayment calculator. A balance transfer may buy you some interest-free time to repay your balance and ultimately save you money. With some discipline and commitment, you can be debt-free faster than you thought.
Guides to how to do a balance transfer with each bank
The process for transferring a balance varies between credit card issuers. Check our list of providers for guides on making a balance transfer:
Our pick for a balance transfer credit card
Compare balance transfer credit cards
Other ways to compare balance transfer credit cards
You'll mainly want to compare balance transfer cards on factors such as intro APR and length of the promotional interest rate. However, there are other factors you could consider to make a more informed decision, including:
Balance transfer limit.
There's a limit to the amount you can transfer, and this varies among different cards. Usually, you can transfer 70% to 100% of your maximum credit limit.
Eligible issuers and cards.
Typically, you can't make balance transfers between cards issued by the same bank or card provider.
Rewards.
Check if your card comes with any benefits such as travel rewards, interest-free days or 0% intro APR on purchases.
Other card features and fees.
It's often best not to use a balance transfer card for purchases, as your primary goal is probably to pay down your debt. If you plan to use the card beyond the balance transfer offer, however, consider the annual fee, purchase rate, cash advance rate, cash advance fee, foreign transaction fee and other fees.
Creditworthiness.
Your creditworthiness will play a huge part in which balance transfer credit cards you'll qualify for.
How to transfer your balance after you apply for and receive your card
If you submitted your application without making any balance transfer requests, you can usually request a transfer after approval. Do this in either online or over the phone.
Try to complete the transfer as soon as possible. If you wait longer than 60 days, you may lose your promotional APR.
If you don't receive an immediate decision on your credit card, you'll typically need to wait seven to 10 business days to hear back. If you still haven't received word after this time, contact the bank to find out if there's an issue. You may be asked to provide additional information.
How to do a balance transfer by phone
Call the number on the back of your card.
Tell the representative that you wish to make a balance transfer.
Give pertinent information to the representative, including the details about your other issuer and the balance you want to transfer.
Confirm details of your balance transfer with the representative.
How to do a balance transfer online
Sign up for online banking after you receive your card.
Log in to your online account and navigate to the balance transfer section.
If necessary, choose a balance transfer option offered to you.
Enter details of your balance transfer, including information about your other issuer and the amount you want to transfer.
Card providers that offer the promotional balance transfer after application
| Provider | Period to transfer balances at the promotional rate |
| --- | --- |
| American Express | Typically 60 days after approval |
| Bank of America | Typically 60 days after approval |
| Capital One | Not specified |
| Chase | Not specified |
| Citi | 4 months after approval |
| Discover | Typically 60 to 90 days after approval |
Bottom line
Applying for a balance transfer card can be your first step to getting yourself out of debt. Consider the promotional APR period, transfer fee and the card's annual fee when comparing your balance transfer options.
Frequently asked questions
Back to top