Finder is committed to editorial independence. While we receive compensation when you click links to partners, they do not influence our opinions or reviews. Learn how we make money.
7 alternatives to Square Capital business loans
Compare other lenders with competitive rates, fast turnaround and more.
Square Capital offers online and off-line sellers a merchant cash advance with a wide range of loan amounts and a flat fee. The only requirements? Your business must use a Square point of sale system, make at least $10,000 a year and process weekly credit or debit card payments through Square. If you're not eligible for business financing from Square Capital or just want to compare similar providers, here are some alternatives.
Pros
No formal application
No credit requirement
Minimum loan amount starting at $500
Find out if you're eligible on your Square dashboard
Funds in as little as one business day
Cons
Can't choose loan amount you prequalify for
Must use Square
Daily repayments
Need to make at least one sale a week on Square to qualify
Don't have Square? Want something that's open to more point-of-sale systems — or offers something other than a merchant cash advance? We take a look at seven lenders like Square that might be able to get your business the funding it needs.
Alternative sites like Square Capital
---
Click here to see Square Capital
---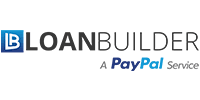 1. LoanBuilder, A PayPal Service
This online lender specializes in short-term loans for small and midsize businesses in a pinch. LoanBuilder offers slightly higher amounts than Square Capital from $5,000 to $500,000. The loan is also more customizable, allowing borrowers to choose their loan amount and term to adjust repayments.
Like Square Capital, LoanBuilder's loans come with a flat fee and no interest payments. While this might make it easier to estimate your costs, it's typically more expensive than paying interest and means you can't save by paying off your loan early. To qualify, your business also has to meet tighter eligibility requirements, like making $42,000 a year, being at least one year in business and having a personal credit score of at least 550.
---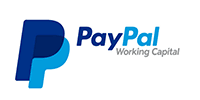 2. PayPal Working Capital
This PayPal option is similar to Square: You borrow funds based on your PayPal transactions and then repay it plus a fixed fee through your PayPay sales. It's one of the quickest financing options out there, potentially depositing funds in your account within minutes after applying.
Like with Square, PayPal Working Capital doesn't involve a credit check or require your business to be around for a minimum amount of time. Applying is similarly painless — no documents involved — and PayPal lets business owners choose how much they want to borrow.
There is no minimum loan amount required, but first-timers are limited to borrowing 30% of their yearly PayPal sales or up to $300,000. After paying off your first two loan with a percentage of each PayPal sale, your business can potentially qualify for an even larger loan amount up to $125,000. Like Square, this type of financing only works with one point of sale system, so it's not great if your business relies heavily on other types of payments.
---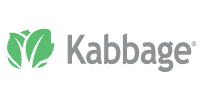 3. Kabbage
Kabbage is one of the most popular financing choices for small e-commerce businesses. If you're having an off season or need continual financing, Kabbage might be a better fit than Square Capital. That's because you're less likely to qualify for a Square Capital loan if you don't make regular sales — at least one a week on Square.
Kabbage's lines of credit are simple to access, thanks to its Kabbage card, which you can swipe online or at a store to make a quick draw from your funds. Its line of credit give you access to larger amounts of funds, with limits ranging from $500 to $250,000. To qualify, you'll need to make $4,200 a month for the last three months or $50,000 annually, which is higher than Square Capital's requirement.
Applying to open your credit line can take a few more minutes than getting funds through Square: You'll actually fill out an application and link your business accounts. Unlike Square, it considers your personal credit score, though it doesn't give it as much weight as more traditional lenders. And it can take up to three days to get your funds with Kabbage, as opposed to Square Capital's one-day turnaround.
---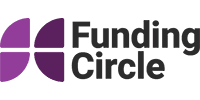 4. Funding Circle
Funding Circle could be a good alternative to Square Capital if your business wants to borrow a slightly larger amount with a longer loan term. Your business can borrow between $25,000 and $500,000 with up to 5 years to pay it off. These term loans come with competitive rates ranging from Starting at 4.99%. Merchant cash advances like those offered by Square tend to be more expensive.
Funding Circle is not great in an emergency since it can take more than five days to get your funds after you apply. It might not have a revenue requirement, but it's more selective in other areas: Your business must be at least two years old and a part of an approved industry. Business owners must have a personal credit score of at least 620. Another drawback is that Funding Circle loans also come with a 0.99% to 6.99% origination fee, which comes directly from your loan amount when you apply. And some borrowers have also complained about getting robocalls from Funding Circle, even after they paid off their loan.
---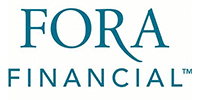 5. Fora Financial
Fora Financial is an online lender that offers short-term business loans and merchant cash advances. It's a startup-friendly lender that offers a discount for paying off your loan early — up to 10 cents per dollar you owe.
Fora Financial's loans run slightly higher than Square Capital, from $5,000 to $500,000. To qualify, you'll need to make $12,000 a month and be in business for at least six months — stricter requirements than with Square Capital.
Getting funds from Fora might be faster than borrowing from a bank, but its three-day turnaround time is three times as long as Square Capital. Its merchant cash advances also come with a flat fee of 1.1 to 1.3 times the loan amount. With its term loans comes with a 2% to 4% origination fee. And while it offers benefits for paying off your loan early, being able to do so might be difficult with loan terms 6 to 15 months.
---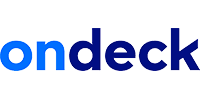 6. OnDeck
OnDeck is a direct online business lender that offers two different kinds of financing: term loans and lines of credit. It uses alternative sources of data to review your application, so your credit score and net revenue aren't the only things that matter on your application.
OnDeck offers a wider a range of loan amounts than Square Capital, with loans starting at $5,000 and topping off at $250,000. More than that, it's received rave customer reviews on sites like the Better Business Bureau and Trustpilot — something Square Capital lacks.
OnDeck's application is more involved than Square Capital's, however. To qualify, your business must make at least $100,000 annually, be at least one year old and have a credit score of at least 500. However, the two providers do have the same turnaround time of one business day. OnDeck works with over 700 industries, including some that are considered high risk, including healthcare and restaurants.
---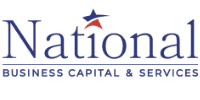 7. National Business Capital
Don't have a lot of experience researching and comparing lenders? National Business Capital might be a good place to start looking for an alternative to Square Capital. This lender and connection service claims to connect 90% of people who fill out its online application with lenders that they might be eligible for.
Loan amounts run higher than Square Capital, from $10,000 to $5,000,000. Such a wide range of loans comes with a wide range of terms, from 6 to 120 months. Its eligibility requirements are stricter than Square Capital's: You must make at least $180,000 a year and have been in business for six months.
It might take a little longer to get your funds, too — sometimes days. And while it offers startup funding in the form of a credit card, business owners must have a credit score of 680 to qualify. National Business Capital loans can also be a bit expensive, costing as much as 30 cents for every dollar you borrow.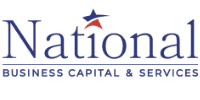 Pros
Compare multiple lenders at once
Higher loan amounts up to $5,000,000
Wider range of loan terms
High approval rate
Cons
Can take days to get your funds
Can be expensive
High minimum loan amount of $10,000
Higher annual revenue requirements
Personal information could be shared with third parties
---
Compare more business loan providers