Finder Editorial Review Board Member: Andrew Flueckiger, CIC
Licensed in five states, Flueckiger holds one of the premier professional designations in the insurance industry.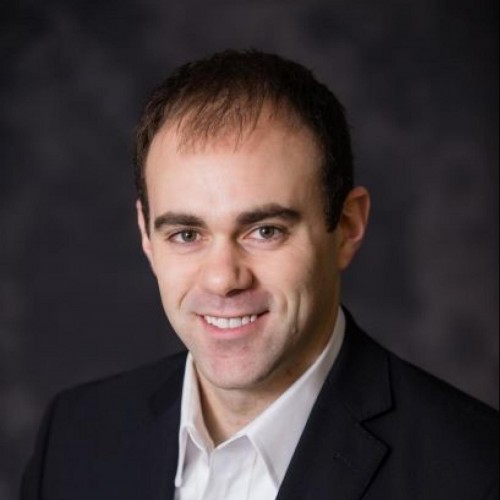 Andrew Flueckiger, CIC
Part-owner and agent at Bixler Insurance
BA in Political Science from Indiana University-Bloomington
Certified insurance counselor (CIC) since 2016
Education
Andrew Flueckiger earned a BA in Political Science from Indiana University-Bloomington. In addition to having a property and casualty and health and life insurance license, he also holds a certified insurance counselor (CIC) designation.
Experience
Flueckiger started his insurance career at an independent insurance agency in Indiana in 2015 and remains there today. He is a part-owner of Bixler Insurance and is active in insurance sales and agency management. In a management role, he has contributed to the agency's growth through its sales and marketing strategy and in hiring new sales producers.
He is currently licensed in property, casualty and health and life insurance in Indiana, Ohio, Michigan, Kentucky and Illinois. Flueckiger offers insurance solutions to his clients in commercial, home, auto, farm and life insurance. In 2016, he obtained his certified insurance counselor designation, which confers a deep knowledge and understanding of multiple lines of insurance and is one of the premier professional designations in the insurance industry.
Flueckiger has also been a freelance writer since 2012 — writing articles on various industry topics — but has specialized in writing about the insurance industry since 2017.
Publications and community service
As a freelance writer for Finder.com and the Trusted Choice, Andrew Flueckiger writes on everything from vandalism coverage with business insurance policies to life insurance for freelancers to disability insurance policies. He's also a member of the Berne Rotary Club, where he's been a past club president.
Industry insights from Andrew Flueckiger
We asked Flueckiger to flex his insurance expertise by answering a few questions on trends he predicts for 2021.
What trend in the insurance industry do you predict will be big?
"While not necessarily specific to 2021, I think the coronavirus pandemic is going to force many insurance companies to be much more adaptable and flexible when it comes to what's covered and what's not.
Traditionally, the insurance industry has always been reactive and slow to react. While it will continue to be reactive, the post-coronavirus world will demand more from insurers and will reward new companies that are more nimble and offer more comprehensive coverage options. Traditional insurance companies will need to adapt quicker than they have in the past if they want to stay relevant."
What's one lasting effect you predict the coronavirus pandemic will have on the insurance industry?
"The easy and short term answer is the effect on business income insurance. The insurance industry wouldn't be able to afford all of the potential business income claims if the coronavirus was a covered cause of loss.
The jury is still out on some lawsuits on whether it should be covered or not, but expect clearer exclusions from insurance companies on future pandemics. And that strict exclusion from the insurance sector could lead to some type of government insurance fund for future pandemics to help alleviate the strain on small businesses.
I expect the coronavirus pandemic to also help speed up the transition to driverless vehicles, in particular driverless semi-trucks, which will also have a profound impact on auto insurance and commercial auto insurance."
What's the biggest misconception about life insurance?
"That it's expensive and that you don't really need it because nothing will happen to you. It's definitely not expensive if you're in decent health and especially if you're under the age of 40.
I understand that young people have other priorities, are on a tight budget and think nothing will ever happen to them. And nobody is requiring you to buy life insurance, unlike home and auto insurance. But if you have a family or intend to have a family some day, there is arguably no more important type of insurance out there than life insurance."
Articles reviewed by Andrew Flueckiger