Finder is committed to editorial independence. While we receive compensation when you click links to partners, they do not influence our opinions or reviews. Learn how we make money.
What to know before you use Visa and Mastercard emergency cash disbursement
3 things I wish someone told me before I asked for emergency cash assistance from Visa.
Visa, Mastercard and American Express have a handy feature for travelers: emergency cash advance if you lose your credit card. Lost wallet, stolen bag, silly mistakes — there are a thousand reasons why you may need this service.
Your credit card provider should be able to arrange for a temporary replacement card, but, you can still access the money in your account while you wait. Here are three things I learned about the process.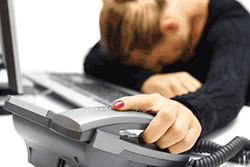 1. Don't receive any calls.
You may get charged for receiving incoming calls when you're outside of the country. Before you travel, ask Visa for a reverse charge number to call — or if you can collect call — in case of an emergency.
If you're on the phone with Visa and a representative asks to call you back, say "no". Tell the representative that you'll call the reverse charge number after an agreed period of time. This means you'll probably make one or two calls more than you have to, but it's better than being charged to receive calls.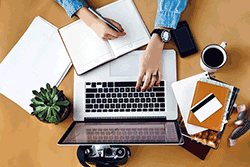 2. The details you tell Visa must exactly match the details your bank has on file.
In order for everything to flow smoothly, you should have a copy of your information in your email or on hand so you can clearly relay the information to Visa. This will ensure that you'll be able to get cash emergency assistance or a temporary card as soon as possible.
If you're having trouble dealing directly with Visa, you can ask a customer service representative at your bank to help.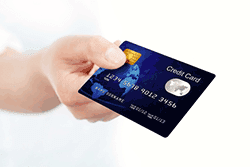 3. Emergency card replacement is the way to go.
It's easier to request an emergency replacement card from Visa or Mastercard than it is to request emergency cash. The replacement service typically only takes a day or two to be delivered.
If you're with friends and they can spot you for a day or two, you can save valuable vacation time instead of being on the phone waiting to get approved for emergency cash request.
The Visa and Mastercard Emergency Assistance Services will come in handy should anything happen to your card, so make sure to have the relevant emergency contact details in your phone and report the issue as soon as possible.
Tip: In the case of an emergency, always make sure to have more than one travel money option as a backup. If you're using a prepaid travel card, see if you can get an additional card and be sure to have cash and a credit or debit card for emergencies.
Visa Global Customer Assistance Services phone number
You can place a toll-free call to Visa from anywhere in the world by calling 1-303-967 1096.
Call 1-800-847-2911 if you're in the US.
These numbers are free and operators will be available any time of the day or week. A Visa representative will be able to help you with either an emergency cash request or issuing a temporary emergency card.
Calls to toll-free numbers from mobile phones may still attract international call charges.
Visa Global Customer Assistance phone numbers by country
You can request emergency service from a Visa representative by calling these toll-free numbers from the country you're located.
Anguilla
1-800-847-2911
Kenya
866-654-0162
Antigua
1-800-847-2911
Lebanon
01-426-801 or 866-654-0130
Argentina
0800-666-0171
Latvia
8000-02288
Aruba
800-1518
Liechtenstein
0800-89-4732
Australia
1-800-125-440
Luxembourg
0800-2012
Austria
0 800-200-288 or 800-892-8134
Macedonia
0800-94288 or 888-557-4458
Bahamas
1-800-847-2911
Malaysia
1800-80-0159
Bahrain
800-006
Mauritius
01-120 or 866-654-0165
Barbados
1-800-847-2911
Mexico
001-800-847-2911
Belgium
0800-1-8397
Monaco
0800-90-1179
Belize
811 or 555 or 800-847-2911
Montserrat
1-800-847-2911
Bermuda
1-800-847-2911
Morocco
002-11-0011 or 866-654-0163
Bolivia
800-10-0188
Netherlands
0800-022-3110
Bonaire*
001-800-847-2911
Nevis
1-800-847-2911
Brazil
0800-891-3680
New Zealand
0800-44-3019
British Virgin Islands
1-800-847-2911
Norway
800-12052
Bulgaria
00-800-0010 or 888-557-4446
Panama
001-800-111-0016
Cambodia
1-800-881-001 or 888-710-7783
Paraguay
008-11-800 or 800-599-1137
Canada
1-800-847-2911
Perú
001-800-890-0623
Cayman Islands
1-800-847-2911
Philippines
1-800-1-111-9015
Chile
1230-020-2136
Poland
0-0-800-111-1569
China (South)
10-800-110-2911
Portugal
800-8-11-824
China (North)
10-800-711-2911
Puerto Rico
1-800-847-2911
Colombia
01-800-912-5713
Romania
0 808-03-4288 or 888-557-4416
Costa Rica
0-800-011-0030
Russia
8 10-800-110-1011 or 866-654-0164
Croatia
0-800-220-111 or 866-654-0125
Russia (Moscow and St. Petersburg only)
363-2400 or 866-654-0164
Curacao*
001-800-847-2911
Russia (Outside Moscow)
8 495-363-2400 or 866-654-0164
Czech Republic
800-142-121
Russia (Outside St. Petersburg)
8 812-363-2400 or 866-654-0164
Denmark
80-010277
Saba*
1-800-847-2911
Dominica
1-800-847-2911
Saint Eustatius*
1-800-847-2911
Dominican Republic
1-800-847-2911
Saint Kitts
1-800-847-2911
Ecuador
1-999-119
or 1-800-225-528 or 800-847-2911
Saint Lucia
800-238-5517
Egypt (Cairo only)
2510-0200 or 866-654-0128
Saint Maarten*
1-800-847-2911
Egypt (outside Cairo)
02-2510-0200 or 866-654-0128
San Marino
800-819-014
El Salvador
800-6921
Saudi Arabia
1-800-10 or 866-654-0129
Estonia
800-12001 or 800-406-9982
Senegal
800-103-072 or 888-557-4451
Finland
0800-11-0057
Singapore
800-110-0344
France
0800-90-1179
Slovakia
0 800-000-101 or 800-406-9970
Germany
0800-811-8440
South Africa
0800-990-475
Gibraltar
8800-877-3745966
South Korea
00798-11-908-8212
Greece
00-800-11-638-0304
Spain
900-99-1124
Grenada
1-800-847-2911
Sweden
020-795-675
Guam
1-800-847-2911
Switzerland
0800-89-4732
Guatemala
1-800-999-0115
Taiwan
00801-10-3008
Guyana
159 or 1-855-477-1390
Thailand
001-800-11-535-0660
Honduras
800-0123 or 800-847-2911
Trinidad and Tobago
1-800-847-2911
Hong Kong
800-96-7025
Turkey
00-800-13-535-0900
Hungary
06-800-17682
Turks and Caicos
0-1-800-847-2911
India
000-800-100-1219
Ukraine
800-502-886 or 888-557-4445
Indonesia
001-803-1-933-6294
United Arab Emirates
8000-021 or 866-654-0112
Ireland, Republic of
1-800-55-8002
United Kingdom
0800-89-1725
Israel
1-80-941-1605
United States
1-800-847-2911
Italy
800-819-014
Uruguay
00-0411-940-7915
Jamaica
0-800-847-2911
U.S. Virgin Islands
1-800-847-2911
Japan
00531-11-1555
Venezuela
0800-1-002167
Jordan
1-880-0000 or 888-557-4442
Vietnam
1 201-0288 or 888-710-7781
Kazakhstan
8 800-121-4321 or 888-557-4447
Back to top
Mastercard Global Emergency Services phone number
You can call Mastercard from overseas at 1-636-722-7111 and they can direct your call. You can also reach Mastercard via your bank if you're calling them first to report your card as lost or stolen.
Call 1-800-627-8372 if you're in the US.
These numbers are toll free if calling from the country and available to call anytime. The country code needs to be included.
Mastercard Global Service phone numbers by country
| | | | |
| --- | --- | --- | --- |
| American Samoa | 1800-120-113 | Japan | 00531-11-3886 |
| Anguilla | 1-800-307-7309 | Korea, Republic of | 0079-811-887-0823 |
| Antigua and Barbuda | 1-800-307-7309 | Liechtenstein | 0800-89-7092 |
| Argentina | 0800-555-0507 | Luxembourg | 800-2-4533 |
| Australia | 1800-120-113 | Malaysia | 1-800-804594 |
| Austria | 0800-07-06-138 | Mexico | 001-800-307-7309 |
| Bahamas | 1-800-307-7309 | Monaco | 0-800-90-1387 |
| Bahrain | 8000-0087 | Montserrat | 1-800-307-7309 |
| Barbados | 1-800-307-7309 | Netherlands | 0800-022-5821 |
| Belgium | 0800-1-5096 | New Zealand | 0800-44-9140 |
| Bermuda | 1-800-307-7309 | Norway | 800-12697 |
| Bolivia | 800-10-0172 | Panama | 001-800-307-7309 |
| Bonaire | 001-800-307-7309 | Peru | 0-800-307-7309 |
| Brazil | 0800-891-3294 | Philippines | 1-800-1-111-0061 |
| Cambodia | 800-881-001 then 877-288-3891* | Poland | 0-0800-111-1211 |
| Canada | 1-800-307-7309 | Portugal | 800-8-11-272 |
| Cayman Islands | 1-800-307-7309 | Puerto Rico | 1-800-307-7309 |
| Chile | 1230-020-2012 | Russia | 8-800-555-02-69 |
| China | 10-800-110-7309** | Saba | 1-800-307-7309 |
| China 2 | 10-800-711-7309*** | St. Eustatius | 1-800-307-7309 |
| Colombia | 01-800-912-1303 | St. Maarten | 1-800-307-7309 |
| Costa Rica | 0-800-011-0184 | St. Kitts-Nevis | 1-800-307-7309 |
| Curacao | 001-800-307-7309 | Saipan (N. Marianas) | 1-800-307-7309 |
| Cyprus | 080-90569 | San Marino | 800-870-866 |
| Czech Republic | 800-142-494 | Saudi Arabia | 800-844-9457 |
| Denmark | 8001-6098 | Singapore | 800-1100-113 |
| Dominica | 1-800-307-7309 | South Africa | 0800-990418 |
| Dominican Republic | 1-800-307-7309 | Spain | 900-97-1231 |
| Finland | 08001-156234 | Sweden | 020-791-324 |
| France | 0-800-90-1387 | Switzerland | 0800-897-092 |
| Germany | 0800-819-1040 | Taiwan | 00801-10-3400 |
| Greece | 00-800-11-887-0303 | Thailand | 001-800-11-887-0663 |
| Grenada | 1-800-307-7309 | Trinidad and Tobago | 1-800-307-7309 |
| Guam | 1-800-307-7309 | Turkey | 00-800-13-887-0903 |
| Guatemala | 1-800 – 999-1480 | Turks and Caicos | 01-800-307-7309 |
| Hong Kong | 800-966677 | United Arab Emirates | 800-0444-3895 |
| Hungary | 06800-12517 | United Kingdom | 0800-96-4767 |
| India | 000-800-100-1087 | United States | 1-800-307-7309 |
| Indonesia | 001803-1-887-0623 | Vatican City State | 800-870-866 |
| Ireland | 1-800-55-7378 | Venezuela | 0800-1-002902 |
| Israel | 180-941-8873 | Vietnam | 120-11576 |
| Italy | 800-870-866 | Virgin Islands | 1-800-307-7309 |
| Jamaica | 0800-307-7309 | Virgin Islands, U.S. | 1-800-307-7309 |
Back to top
Compare travel credit cards