Finder is committed to editorial independence. While we receive compensation when you click links to partners, they do not influence our content.
Uncharted: Golden Abyss Remake for PS4 "not out of the question"
It's the one Uncharted game many never got to experience - the one that got away - but according to Naughty Dog, a PS4 remake isn't entirely out of the question.

When the Nathan Drake Collection launched early last month, many were left wondering why the PS Vita exclusive, Golden Abyss, didn't make the cut. At EGX 2015, when asked about the neglected entry, Arne Meyer (Community Strategist for Naughty Dog) told Power Up Gaming Golden Abyss fell "a little outside" of the trilogy's narrative arc.
True that it does. Golden Abyss served as a prequel to Drake's Fortune and featured a whole roster of original characters that were never seen again in the series – it was also a graphically stunning game and full of quirky control options that helped sell many units of the ill-fated handheld. However, many fans who never owned a PS Vita still feel they've missed out on a part of the Uncharted lore by never experiencing Golden Abyss.
---
Check out our complete list of PS4 title install sizes here.
---
With that in mind, when we caught up with Meyer recently – look out for the full, lengthy interview soon – we asked Meyer what the chances are for a Uncharted: Golden Abyss remake and his response was… interesting.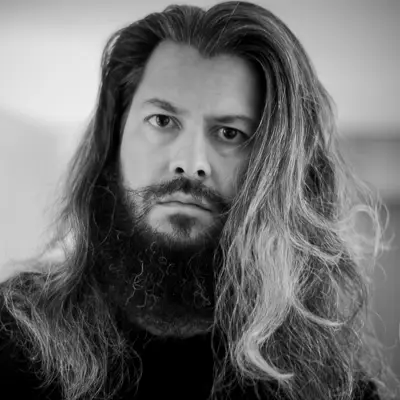 Arne Meyer
– Community Strategist for Naughty Dog
– Former Community Engagement Manager at Vivendi Games
– Proud of owner of one of the most mouth-watering, vegetarian-friendly Instagram accounts around
Uncharted: Golden Abyss for the PS Vita is a game many fans consider to be a hole in their Uncharted experience. As with Tearaway, could you see Golden Abyss remake making it's way to PS4?
AM: I think that's not completely out of the question. I mean it's not entirely up to us, obviously. I think I was asked this at Eurogamer Expo and Shuhei Yoshida was sitting in the front row and I pitched it off on him and I was like, "you have to go talk to Shu about this," which is what the case is.
But it's definitely not out of the question. I mean anything is possible. I know there hasn't been talk about that recently, but there's no reason why it can't happen either.
We've already published two excerpts from our interview with Naughty Dog's Arne Meyer. In the first, Meyer said he wouldn't bet on a new Jak and Daxter for the PS4 generation, and in the second he claimed that Naughty Dog has "at least one or two" games left for the current generation.
Our take:
This is admittedly a stretch of the imagination, but if we can assume one of the two PS4 titles is The Last of Us 2, and the second is a new IP, then is there indeed room for a Golden Abyss remake on the PS4 generation? The fact that the developer hasn't talked about it recently suggests it's not on any short-term plans. Our prediction is: Naughty Dog follows up Uncharted 4 with The Last of Us 2, then when the dust settles over the following year, they sneak out a HD remake of Golden Abyss and just as the generation is coming to a close, Naughty Dog releases a shiny new IP that blows minds – ideally one of the sci-fi/fantasy prototypes Neil Druckmann and Bruce Straley were working on before moving over to Uncharted 4.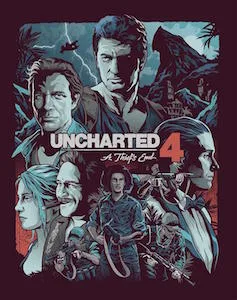 Uncharted 4: A Thief's End Special Edition
from Best Buy
Packaged with the Uncharted 4: A Thief's End Special Edition is an Uncharted 4: A Thief's End Blu-ray disc, Collectible steel case designed by Alexander "That Kid Who Draws" Iaccarino, 48-page hardcover art book by Naughty Dog and Dark Horse, Naughty Dog & Pirate Sigil Sticker Sheet and Naughty Dog Points that unlock new multiplayer skins and content.
View details
More guides on Finder