Argos Pet Insurance review
Want to protect your pets in case of an unexpected visit to the vet? Compare Argos pet insurance options now.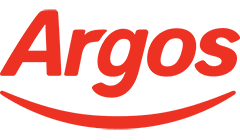 Customers say
★★★★★
Customer satisfaction

Easy to set up, according to customers

Covers cats and dogs only
Having a pet is a wonderful experience, but it can also be a costly one. Some trips to the vet can run into the thousands of pounds, so it's important to make sure you're covered in the event your pet is ill or injured.
Argos offers insurance policies for both feline friends and canine companions. See how they work and compare policies now.
Compare cheap pet insurance
Search up to 15 UK pet insurance providers
Get multiple quotes for free
Find the best cover for your pet and your budget
Who is Argos Insurance?
Argos is a British retailer that was founded in 1972 and is currently a subsidiary of Sainsbury's. Along with its retail operations, Argos also offers financial products including credit cards and has offered pet insurance since 2002.
What are Argos' pet insurance options?
Argos offers pet insurance for both dogs and cats, with three levels of cover available.
These are:
Silver
This is the standard level of insurance and covers things like vet fees, third party liability, theft and death. Cover starts from £7.02 per month.
Some of the features of this policy are:
Time-limited
Cover up to 12 months
Vet fee limit of £2,500
Gold
This is a more comprehensive time-limited policy and includes cover for vet fees, third party liability, accidental damage, theft and death. Cover starts from £8.33 per month.
The features of the policy include:
Time-limited
Cover up to 12 months
Vet fee limit of £4,000
This is a lifetime policy and the most comprehensive pet insurance offered by Argos. It covers vet fees, third party liability, accidental damage, theft, death and food. Cover starts from £12.99 per month.
It includes:
Lifetime policy (must be renewed each year)
Vet fee limit of £7,000 per year
What's covered under my policy?
Argos' pet insurance policies offer cover for a number of different risks and incidents. The things you can claim will vary based on the level of cover you get, and the claim limits will also vary between policies. This is the level of cover offered by each policy:
| Benefits | Silver | Gold | Platinum |
| --- | --- | --- | --- |
| Veterinary fees | £2,500 | £4,000 | £7,000 |
| Complementary treatment | Five hydrotherapy sessions for each condition | Five hydrotherapy sessions for each condition | Five hydrotherapy sessions for each condition |
| Third party liability (dogs only) | £1 million | £1.5 million | £2 million |
| Accidental damage | N/A | £500 | £500 |
| Boarding fees | £150 | £500 | £1,000 |
| Theft or straying | £250 | £750 | £1,500 |
| Advertising and reward | £250 | £750 | £1,000 |
| Death from accident | £250 | £750 | £1,500 |
| Death from illness | £250 | £750 | £1,500 |
| Holiday cancellation | £250 | £1,500 | £3,000 |
| Food | N/A | N/A | 4 weeks |
| Cremation | £100 | £100 | £100 |
Travel cover
Argos pet insurance also offers travel cover in countries that are members of the PETS travel scheme. This includes:
| Benefits | Silver | Gold | Platinum |
| --- | --- | --- | --- |
| Quarantine costs | £150 | £500 | £1,500 |
| Loss of healthcare certificate | £250 | £250 | £250 |
| Tick and worming treatment | £150 | £250 | £1,000 |
| Emergency expenses abroad | £150 | £250 | £1,000 |
What other features does Argos pet insurance offer?
You can get kitten and puppy insurance for pets that are at least 8 weeks old, and also get 24-hour medical advice from the Argos vetfone.
Argos currently does not offer cover for pets other than cats and dogs. Argos pet insurance does not protect against any pre-existing conditions your pet may have, and will only cover dental work that is the result of an accident.
You'll receive a 10% discount if you insure more than one pet under the same policy, and you can insure up to 10 pets on the one policy.
What is my excess?
Your insurance excess is the amount you pay each time you make a claim. This is in addition to the insurance premium you pay as part of your policy.
The size of your excess will depend on the level of cover you have, the age of your pet and the nature of your claim. There is a standard £65 excess fee for each vet visit across all levels of cover, but you can choose to pay a voluntary excess of £25, £50 or £100 in order to cut the cost of your premium.
You will also need to pay a £100 excess for any third party liability or accidental damage claim.
What is Argos' claim process?
You can make a claim by downloading a claim form from the Argos pet insurance website. You will then need to send the form to claims@argospetinsurance.co.uk or by mailing the form to Argos Pet Claims, Freepost – RSTK-EEBG-CJYS, PO BOX 1364, Peterborough, PE2 2RA. You can also phone the Argos call centre on 0345 078 7500.
You will need to provide the following information:
Policy number
Details of the claim
Your pet's medical history
Any relevant receipts
Any additional information you feel could be useful
Argos Pet Insurance aims to assess your claim within 5 working days, but some claims may take up to 15 days. You can track the progress of your claim online.
Pet insurance ratings
★★★★★ — Excellent
★★★★★ — Good
★★★★★ — Average
★★★★★ — Subpar
★★★★★ — Poor
Our customer satisfaction scores ("Customers say") are based on a survey of 759 customers carried out in December 2020.
The offers compared on this page are chosen from a range of products we can track; we don't cover every product on the market...yet. Unless we've indicated otherwise, products are shown in no particular order or ranking. The terms "best", "top", "cheap" (and variations), aren't product ratings, although we always explain what's great about a product when we highlight it; this is
subject to our terms of use
. When making a big financial decision, it's wise to consider getting independent financial advice, and always consider your own financial circumstances when comparing products so you get what's right for you.
More guides on Finder