Top Black Friday laptop deals
Make sure you browse all the best Black Friday deals and discounts on our
Black Friday guide
.
Black Friday laptop deals
Store
Discount

Claire's

It's Dress Up Time: Up to 50% off Almost Everything

Littlewoods

Up to £170 off Apple MacBook Air Laptops

Dell Small Business

Laptops and Desktops for Small Business from £364

Dell Small Business

Save over £900 on Laptops and Desktops for Small Business

Dell Small Business

40% off Vostro and Precision Desktops for Small Business

Dell Small Business

Up to 43% off Servers for Small Business

Dell

Gaming Monitor Sale - Up to 25% off and Free 3 Year Warranty

JD Williams

Up to 50% off Deals on Tech and Home

Dell Small Business

Up to 37% off Laptops and Desktops for Small Business

Acer

Autumn Sale: £200 off Select Orders

Zavvi

4K Ultra HD Movies Now: 2 for £25

Dell Small Business

Hot Deal: 4% off Vostro and Precision Laptops for Small Business

Laptops Direct

Free Marvel's Guardians of the Galaxy Game with Select Geforce Rtx 30 Series Orders

Microsoft

Shop Surface Go 3 Starting from £369.00

OnBuy

Up to 87% off Most Popular Products from Featuring Best Selling Brands Such As Beats by Dr.dre, Gillette, Samsung and More

Samsung UK

Up to £300 off Selected Monitors

Laptops Direct

Up to 40% off Top Tech

Samsung UK

Claim your Galaxy Watch4 to match when you buy new Galaxy Z Flip3 5G

Norton

Norton 360 Gamers Was: £79.99 Now: £34.99

Norton

Secure VPN Was: £79.99 Now: £39.99

Currys PC World

£20 off Mcafee When Bought with a Laptop or Desktop

Currys PC World

£20 off Mcafee when bought with a laptop or desktop

Novatech

Shop Novatech gaming laptops today!

John Lewis & Partners

Save up to £450 off Apple MacBook laptops

Dell

Discover laptops for every need and budget from Dell

Dell

Student discount 20% off Dell accessories

Dell

Shop PC accessories from £10

Geekbuying

80% off in the Geekbuying clearance

Argos

Chromebooks from £180

Currys PC World

Get free delivery on all orders

Dell

Get great deals on computing at Dell

Dell

10% NHS staff discount

Acer

Discover the latest laptop and gaming tech at Acer

Ebuyer.com

Next-day delivery only £9.98

Geekbuying

Find great deals at geekbuying today!

Geekbuying

Free UK shipping

Jessops

Explore the best deals and save

Office Outlet

Save on laptop bundles at Office Outlet today
Top picks for Black Friday 2021 laptops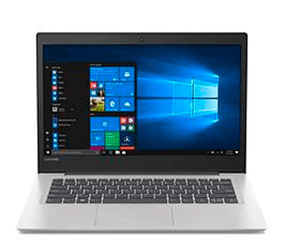 Lenovo IdeaPad 130S, 64Gb SSD, 14 inch Laptop - Grey
from Very.co.uk
Was: £229.99 Now: £169.99 (Save £60)
View details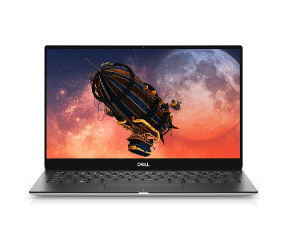 Dell XPS 13 13.3 Inch 4K laptop - Silver
from Amazon
Was (RRP): £1,649 Now: £1,153 (Save £264)
View details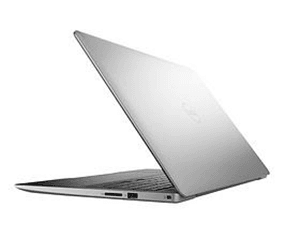 Dell Inspiron 15-3000 Series, 256GB SSD Storage, 15.6 inch Full HD Laptop (Silver)
from Very.co.uk
Was:£499.99 Now: £399.99 (Save £100)
View details
Editor's pick: Get an extra £100 off selected purchases with Laptops Direct
Laptops Direct is running a pretty big Black Friday sale right now, so if you're in the market for a new laptop you should 100% check it out. There are tons of great deals, but these are our favourites. You can save £350 on the HP Omen right now, £300 on the Apple Macbook Pro (2019) and £180 on the Lenovo Legion. Hurry before they're all taken! Ready, set, go!
Top places to buy a laptop on Black Friday
---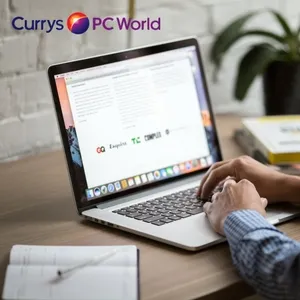 1. Currys PC World

As one of Britain's leading tech retailers, Currys is one of our favourite places to shop for quality laptops.
As a leading supplier in home appliances, electronics and tech, Currys is one of our favourite retailers for purchasing a laptop. Whether for business, school or entertainment, there's a huge variety of laptops on offer from all your favourite brands.
Next day delivery offered on 1000s of products
Hundreds of laptops for sale
21 day return policy provided when items are unused and in original packaging
Go to Currys PC World website View discount codes for Currys PC World
---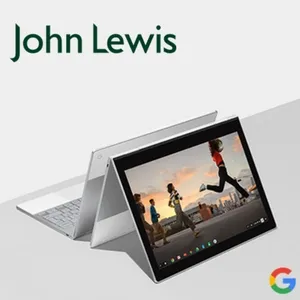 2. John Lewis & Partners

John Lewis is a leading retailer of quality big-brand laptops.
Whether you're after touchscreen features, an ultra mobile 2-in-1 device or a laptop packed with memory, you'll be able to find what you're looking for at John Lewis.
Buy from big name brands like Apple, Lenovo, Asus and Dell
35 day return policy - items must be in original condition and unused
Committed to ethical supply chains and transparency
Go to John Lewis & Partners website View discount codes for John Lewis & Partners
---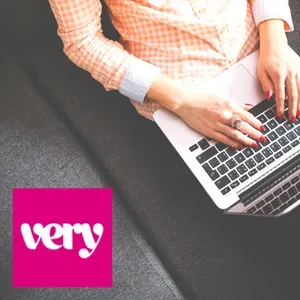 3. Very.co.uk

Very is an online retailer selling everything from home decor and clothing through to toys and tech.
Very is a trusted retailer of electronics, with a huge amount of laptops and accessories to choose from. Very also offers the option of 'buy now, pay later' arrangements making products more accessible and immediate if need be.
Buy now, pay later arrangements
Offering a range of delivery options
Additional discounts when you sign up as a new customer
---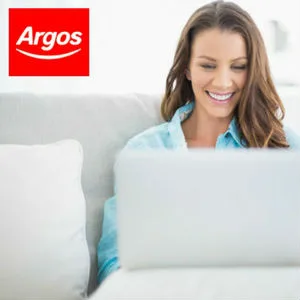 4. Debenhams

Debenhams is a proudly British company operating both online and out of 240 stores across 27 countries.
Debenhams stock a large range of laptops for all kinds of needs: home use, businesses, study, entertainment and more. Narrow down your search by applying all kinds of features to find the best laptop for you.
Next day delivery available
Established and trusted retailer
Returns offered within 14 days so long as the product is unused, in original packaging and in a resalable condition
---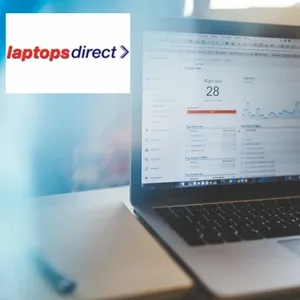 5. Laptops Direct

Find an affordable laptop at Laptops Direct
Laptops Direct pride themselves on offering some of the most affordable laptops and best deals around. Every year they supply over 10 million laptops to people in the UK and beyond.
Provides new laptops as well as a great range of fully tested and professionally refurbished laptops
Offer a range of delivery options including Click & Collect
Operates a fair and open after-sales service
Go to Laptops Direct website View discount codes for Laptops Direct
---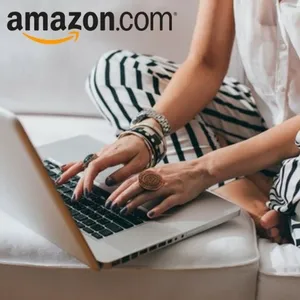 6. Amazon

Amazon is an expansive online destination for buying pretty much anything.
Amazon offers laptops from top brands like Acer, Apple, Asus, HP, Lenovo and MSI. A huge range of styles and sizes to choose from including convertible laptops, ultrabooks and gaming laptops.
Read hundreds of Amazon reviews to know that the laptop you fancy is the right purchase for you
Search by price, size, features, battery life and more
Competitive pricing
Purchase a variety of laptop accessories, cables and more
Safe and secure online shopping
---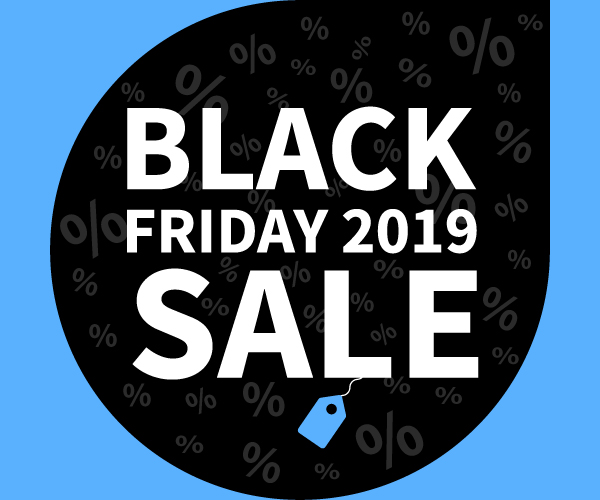 Black Friday is coming!
Sign up to get exclusive deals straight to your inbox
What to consider when buying a laptop on Black Friday
When it comes to buying a laptop on Black Friday, there are a few things you need to consider. We've highlighted some of the most important considerations below.
The laptop's operating system
Just like when you purchase a smartphone, many people will consider whether they should go with either an Android or Apple phone. The same goes with a laptop; you'll need to choose what operating system you'd prefer.
The three dominant operating systems on the market are as follows:
Windows 10: A popular operating system that you would've come across if you've used a PC before. Because of this, Windows often has a familiar look and feel. If you're after a laptop for coding, gaming or work, Windows is a safe and easy operating system to use.
OS X: OS X is an Apple operating system and is a good choice if all of your other tech devices are also Apple, including Apple watches, iPods and iPhones. Having an Apple laptop will make moving files and syncing devices ridiculously easy. OS X is also touted as the best operating system for professional designers.
Chrome OS: Chrome OS is web-focused and designed to make online content and live collaboration as accessible and easy as possible. Chrome OS is the only operating system that will give you access to millions of apps via Google Play. Please note that most PC software won't be compatible with Chrome OS making this a poor choice for anyone who uses their computer for anything other than web-based computing.
Size
The size of the laptop you'll need depends largely on what you'll be using it for, and then secondary to that, your budget.
Laptops are measured in inches diagonally across their screens. How big a screen is also determined by the size of its chassis (its structural frame). Generally the bigger the laptop is, the easier it will be to use for things like: design assignments when you're on the go, tonnes of writing, primarily working from your laptop, and gaming.
Basically, if you're going to be spending a lot of time working from your laptop rather than hooking up to a monitor and dock, you'll want the screen to be on the bigger size.
The downside of a larger size laptop is that it'll be heavier than a 13 inch model. A smaller laptop is a good choice for travelling (oh hey, digital nomads!), meetings and if you plan to connect it to a monitor at home or at work. It will also easily fit into a handbag or backpack, making it extremely convenient and easy on the neck and shoulders.
Screen resolution
Screen resolution is important depending on your working style. For example, if you often use two or three applications side by side on the same screen, then a higher solution will ensure text, icons and images are smoother and easier to see.
Its design and 'techy' features
Most laptops offer a design with a screen that folds down over the keyboard and mouse tracker.
In recent years, there have been more options, including laptops with touch screens, laptops that are 2-in-1s and separate to leave a keyboard and a tablet, and laptops where display screens swivel on the spot so that you can point your screen in different directions.
The touchpad
You'll want to make sure that you purchase a laptop with a quality touchpad. It can be incredibly frustrating if you have a touchpad that is very sensitive, non-responsive and delayed. Watch out for squishy buttons, they can be quite cumbersome and prone to falling apart.
Ports and connectivity
You'll need to think about what you'll actually be using your laptop for. For example, if you plug a lot of devices into your laptop, then a MacBook is often a better choice than an Air, as it has more ports.
Have a think about what you need to plug in and the kind of work you'll be doing on a daily basis. If you're a photographer for example, you might want a laptop with an SD card reader.
Processors
You'll need to understand what kind of processor you'll need for your laptop. You should know the following basics:
A dual-core processor will allow you to move from window to window and application to application quickly. Essentially it allows you to have multiple windows, programs and applications running at once.
A quad-core processor is good for running demanding software fast and efficiently. This includes software programs, music production programs and photo editing and design programs.
A clock speed, which you'll see in GHz in a product description, determines how fast your processor will run. High clock speeds allow your laptop to load programs, files and software faster, ensuring that everything runs more smoothly
A bigger memory cache assists your processor in working efficiently. You should only take this into account if you're working with professional creative studio software like Photoshop and InDesign
You'll come across Intel® and AMD processors – you don't need to worry about what one you have if you are using your laptop for everyday activities. Intel® processors are generally known as being more high performance.
Memory
Memory (RAM) is a consideration if you're looking for a high performance laptop. There are two ends of the scale – at the lower end is 4gb. If you're just planning on browsing the web, using social media and watching YouTube, then 4gb and over should be enough for you.
At the higher end you'll find Memory (RAM) at 16gb and over – if you're a professional designer, gamer or music producer, then you'll want a PC with more memory.
Storage
Storage is important because it determines how much space your laptop has for things like software, documents, images and other files that you save on your laptop.
Can I use my student discount on Black Friday and Cyber Monday deals?
This is a great question! Many retailers will let you add your student discount on top of current deals. If you're looking to make your loan last longer, find out more about student discounts and how you can take advantage of your status here. Not eligible for a student discount? Check out our list of all Black Friday and Cyber Monday deals and bag a bargain anyway.
---
Latest Black Friday news and reviews