Finder is committed to editorial independence. While we receive compensation when you click links to partners, they do not influence our opinions or reviews. Learn how we make money.
Steps to take when your travel card is lost, damaged or stolen
Here's what to do if your travel money card is lost, damaged or stolen.
Maybe you've misplaced the card or forgotten your PIN — or maybe it was stolen from right under your nose. Don't panic. Unlike cash, the beauty of losing a travel money card is that it can be replaced.
What do I do if my card is lost, damaged or stolen?
The first thing you should do when you realize your card is missing is call your card provider. Reporting the theft or loss immediately will help protect the funds on your card. Most of the card companies provide 24/7 customer service emergency numbers. Some even accept reverse charges, so it can be as simple as dialing an operator to connect your collect call. If you dial the number directly, you may be charged for the call.
Travelex Money Card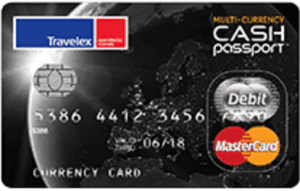 Call the Card Services team immediately to cancel the missing card and use your backup card to access your funds. If both cards are lost or stolen, they can arrange emergency cash replacement via Western Union or Moneygram (subject to availability in your location). Call +1 (877) 414-6359
Back to top
What else should you consider?
Additional card. If your travel card comes with a complimentary card, make sure to keep them in separate places so they are not lost or stolen together.
Have more than one travel money option. In the same vein, it may be wiser to keep your options open when it comes to travel money. What works for you may be a combination of debit, credit and travel money cards.
Having your travel money card lost, stolen or damaged is stressful enough without having to scramble to find your bank's emergency contact details. Before you travel, enter the relevant contact details in your phone and familiarize yourself with the report process.
Back to top