This article contains links to products or services from one or more of our advertisers or partners. We may receive a commission when you click or make a purchase using our site. Learn more about how we make money.
ASOS discount codes, promos and deals December 2020 | 10% off student discount
Find the best discount codes and deals on ASOS dresses, shoes, swimwear & more right here. We only list ASOS promo codes that actually work. Plus, now shoppers in Singapore can get free returns too.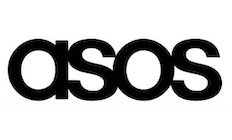 Here's where you'll find the latest ASOS discount codes, plus everything else you need to know about ASOS returns, delivery, and ASOS size guides.
Current ASOS Singapore discount codes and promo December 2020
Popular ASOS coupon codes
| Last checked | Code description | Code |
| --- | --- | --- |
| 5 Nov 2020 | 10% off student discount | ******** |
| 5 Nov 2020 | FREE delivery on orders over SGD$65 | ******** |
---
What you need to know about using ASOS discount codes
"Where do I enter my ASOS discount code?"
The ASOS Promo Code box is located on the 'Confirm & Pay' page, just underneath the Order Summary. Click on the line that reads "Promo Code or Student Code", and a box to enter your code will appear underneath. Once you've entered your finder.com.au discount code, click 'update', and the discount will be applied to your ASOS order.
"Why is my code not working?"
This can happen for any number of reasons. Most commonly it is because the discount code was taken from an international deals site, and doesn't apply to ASOS Singapore. It might also be because the discount code has expired, excludes certain items (such as sale items), or you have already used this same code.
"Can I use a discount code to buy gift vouchers?"
No, discount codes cannot be used when buying a gift voucher.
[/fin_grid_col]
ASOS shipping & delivery: what do I need to know?
Standard Shipping Times & Costs

Express Shipping Times & Costs

Country
Working Days
Cost
Working Days
Cost
Singapore
Within 7
Free for orders over SGD$50, otherwise SGD$7.50
Within 2
SGD$45
Australia
Within 5-7
Free for orders over $40, otherwise $5
Within 2-3
$10
USA
Within 6
Free for orders over $40, otherwise $4
Within 2
$12
UK
Within 4
Free for orders over £20, otherwise £3
Not available
Not available
Denmark
Within 5
Free for orders over DKK190.00, otherwise DKK25.00
Within 3
DKK40.00
Hong Kong
Within 14
Free for orders over HKD$ 300.00, otherwise HKD$ 40.00
Within 2
HKD$ 300.00
Taiwan
Within 14
Free for orders over NT$1150.00, otherwise NT$175.00
Within 4
NT$1350.00
Korea
Within 14
Free for orders over £20, otherwise £3
Within 4
£20
Japan
Within 14
Free for orders over £20, otherwise £3
Within 4
£20
How long will my order take to arrive?
ASOS will ship your order within 7 business days for standard delivery, or within 3–5 business days for express delivery in Singapore.
How much will ASOS delivery cost?
For orders over SGD$20, ASOS will deliver to Singapore free of charge. Orders less than SGD$20 will incur a SGD$7.50 delivery fee.
How can I get free express delivery?
From time to time, ASOS publishes codes that allow you to get free express delivery. Where can you find these codes? Right here. Bear in mind that you can only use one code per order, so if you enter a code to get free ASOS express delivery, you might not be able to use one for 20% off.
Can I track my order?
Both standard and express delivery services to Singapore are trackable. You can find the tracking link in your purchase confirmation email or by logging into your ASOS account.
What happens if I'm not in when my delivery comes?
If you are not at home when your delivery arrives the courier will leave a calling card with details about when and where you can collect your package.
ASOS returns & refunds: what do I need to know?
What is ASOS's international returns policy?
ASOS will let you return any item for refund – including sale items – within 28 days of order. The return cost is now covered by ASOS, so absolutely free! Items do not need to be returned in the same packaging, but they do need to be returned in a good condition, so make sure you package them properly! Returns take about 10 days to process.
Can I exchange for a different colour or size?
ASOS won't facilitate the exchanges themselves. You will have to return the unwanted item for a full refund, and purchase the new item separately.
Are ASOS returns free?
Yes. You can now return to ASOS for free at 180 locations of Singapore Post. You'll need to print a label from the carrier website.
Everything else you need to know about ASOS
Is ASOS Singaporean?
ASOS is a UK-based company global shopping platform where Singapore shoppers can browse and shop in Singapore Dollars, and receive faster shipping and returns.
Are ASOS products good quality?
ASOS sells more than 800 brands and the price points and quality varies between them. However, ASOS has a good reputation as an affordable option for quality high-street clothes. ASOS also sells higher-end brands and boutique designers, which come at a higher price point
How did ASOS start?
The original business model for ASOS was an online store that sold fashion items and pieces of furniture that featured on popular television shows. Fashion items were most in demand and the ASOS team focussed on sourcing replicas of clothing worn by celebrities and style icons. By 2001 sales had topped £250,000 and ASOS began to form its loyal customer base of style-conscious 18–24 year olds.
Does ASOS restock?
ASOS does not regularly restock items, but may do in some cases. There is currently no mechanism to let customers know if an item is back in stock.
Is ASOS ethical?
ASOS commits to ethical fashion and sustainable business models. The ASOS Green Room Eco Edit is a platform dedicated to sustainable and eco-friendly lines. Initiatives include the ethical trade program that outlines and abides by policies for ethical craftsmanship in its globally located factories, and the ASOS Africa Collection that works directly with SOKO Kenya to benefit underprivileged communities.
What does ASOS stand for?
ASOS is an acronym for As Seen On Screen.
Can you return ASOS swimwear and underwear?
To return underwear, swimwear or any items marked with a + next to the product name, the item must not be removed from the original wrapping for hygiene reasons.
How did ASOS start?
Named AsSeenOnScreen, the company was founded in 2000 to help fulfil the public's desire for clothes worn by celebrities. Renamed ASOS in 2003, the website got a lot of media attention and a huge influx of customers. Co-founder Nick Robertson commented on the business idea in a 2004 interview with startups.co.uk, noting "anything that gets exposure in a TV programme or film creates desire among the public". ASOS was built to help the public buy the items they desired.
Do ASOS do vouchers?
ASOS does sell online gift vouchers, which you can purchase here. You can either send directly to the recipient, or send to your own email address to print out.
What payment methods does ASOS accept, and does ASOS accept paypal?
ASOS accepts Visa, Mastercard, American Express, Delta, Visa Electron, Maestro and Paypal.
---
Insider tips & tricks for shopping online at ASOS Singapore
Consider becoming an ASOS premier member. If you shop frequently at ASOS, you might want to consider paying $39 a year and becoming an ASOS Premier Member. You get free express shipping, free unlimited returns, early access to sales, and access to VIP offers. It's not worth it if you only buy one or two things a year, but if you're an ASOS regular, it can save you cash in the long term.
Check the conversion rate from GBP to SGD. Depending on the exchange rate, it might be cheaper to buy from ASOS in British Pounds using a credit card with no international transaction fees.
See a runway or celebrity outfit you admire? Check ASOS in six to eight weeks. That's their turn around time for getting trend pieces and the latest fashions live on site. After all, the site was originally called "As Seen On Screen".
Tweet them. If you need to talk to someone at ASOS direct, get them at @ASOS_Heretohelp.
Use the stylists to your advantage. ASOS employs a number of stylists, who feature their pick of the hundreds of products ASOS has for sale at any one time. It's a bit like having a personal shopper and über stylish friend all in one.
Check out how other people are wearing an item at #ASSEENONME. Useful if you're in need of style inspiration.
Don't rely on size: check the measurements of each piece. ASOS is a little notorious for having inconsistent sizing. Be on the safe side and check your measurements before you hit purchase.
ASOS drops new products twice a day: in the morning and evening. Didn't find want you want? Check back later that night.
Follow ASOS on Instagram. They sometimes use Instagram to announce sales and competitions, but the REAL reason is the #styleinspo and adorable dogs they're posting.
Some of the edits you can shop on ASOS Singapore include…
ASOS offers a decent range of plus size dresses and clothing in sizes 18–28. Brands include New Look Inspire, Little Mistress Curvy, and their own ASOS Curve.
ASOS Marketplace is where independent designers and vintage boutiques can sell their goods online. You can even open your own boutique store, if you think you've got what it takes.
ASOS Maternity has dozens of dresses, tops, swimwear, outerwear and jeans for mums-to-be in sizes 6–20.
ASOS's Wedding edit includes everything you need, sartorially wise. Bridal gowns, bridesmaid dresses, clothing for guests for daytime AND evening weddings…
This is your go-to online shop for smart, professional clothing that still shows off your fashionable flare.
A good party dress is worth a dozen bad ones. Find anything from colour blocked bodycons to sequinned maxis to sheer panelled dresses or even a classic LBD.
---
Brands you can purchase from ASOS include…
Adidas Originals
Free People
G-Star
American Apparel
Jack Wills
Kenzo
Mink Pink
New Balance
Nike
North Face
Oasis
One Teaspoon
River Island
Shakuhachi
Talulah
Vivienne Westwood
---
Why should I shop at ASOS
Pros
You can return your order within 28 days from date of receipt
ASOS ships orders to Singaporean customers for FREE!
ASOS has a return process in Singapore, so you won't have delays in returning any order that you change your mind on, or are unhappy with
Pay for your order in a variety of currencies including Singapore dollars, US dollars and British Pounds
Items are sourced ethically – ASOS promise to only obtain goods from supply partners who produce items without exploitation or unlawful practices.
FREE returns for everyone in Singapore
Cons
ASOS only accepts one code per order.
It can take some time to receive your order from ASOS – up to seven working days



---
More guides on Finder