Compare secured credit cards with no credit check
Want to avoid rejection? See the full list of no credit check credit cards.
Applying for a secured card with no credit check can help you avoid a hard pull on your credit report and protect your current credit score. In some cases, this could be a solid strategy in keeping your credit score steady. But don't let a credit check stop you from choosing an excellent card for your needs.
Secured credit cards that don't require a credit check
Secured credit cards that don't require a credit check are quite rare. Currently, there are five such cards we feel are worth mentioning.
Quick look at no credit check secured credit cards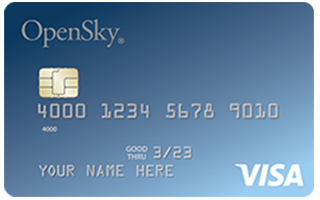 The OpenSky® Secured Visa® Credit Card makes applying simple as you don't need a credit history. All you will need is a Social Security number, annual income and proof of identity. To open the card, you pay a $35 annual fee and put down at least a $200 security deposit.
| | |
| --- | --- |
| Minimum deposit required | Starting at $200 |
| Purchase APR | 17.39% variable |
| Annual Fee | $35 |
| Minimum Credit Score | 300 |
Apply now
on Capital Bank N.A.'s secure site
According to Applied Bank, approval for the Applied Bank® Secured Visa® Gold Preferred® Credit Card is guaranteed as long as you provide all required information. Once approved, you can deposit any amount between $200 and $1,000, which will act as your credit line. But you'll pay a $48 annual fee.
| | |
| --- | --- |
| Minimum deposit required | Starting at $200 |
| Purchase APR | 9.99% fixed |
| Annual Fee | $48 |
| Minimum Credit Score | 300 |
Apply now
on Applied Bank's secure site
SDFCU Savings Secured Visa Platinum Card
To apply for the card, you must be a State Department Federal Credit Union (SDFCU) member. Members who already have SDFCU products where credit check is required will enjoy the SDFCU Savings Secured Visa Platinum Card application with no credit check. Unfortunately, new SDFCU members who apply for the card will get a credit check.
| | |
| --- | --- |
| Minimum deposit required | Starting at $250 |
| Purchase APR | 13.74% variable |
| Annual Fee | $0 |
| Minimum Credit Score | 300 |
Read review
Is there a way to bypass credit check with other secured credit cards?
Yes. Some credit card providers let you request a prequalification. All you have to do is fill out a form and the provider will let you know your odds of credit card approval.
If you prequalify for a card, you have around an 80% chance of approval.
Why do secured cards have credit checks?
Despite your security deposit acting as collateral, most secured cards still require credit checks for a few reasons. The first is to verify your identity — credit checks are a common and useful method for verification.
The second reason is for risk assessment. Some secured credit cards let you choose your own down payment up to a cap. If you make a high down payment but have a poor history of credit card usage, your lender might not feel secure giving you the card.
Application tips for secured cards with a credit check
Getting a secured credit card with no credit check may sound enticing. But you shouldn't fear credit checks; they only cause a small dip on your credit score, but with responsible use, you could easily recover and even improve your credit score.
If you decide to apply for such a card, here's what to consider:
Compare multiple options. Don't jump in for the first card that comes your way. Take your time and compare multiple cards until you find the best one for your financial needs.
Define your needs. Do you want to earn rewards? Do you want to build credit? Do you need to make a balance transfer? These are all questions you should ask to find the right card with the optimal combination of these perks.
Include all income in your application. When applying for secured credit cards, your debt-to-income ratio can sometimes be worth more than your credit score. Make sure you include all income, including part-time or full-time job income, child support, trust fund payouts, investment income, pensions and scholarships. You can also include your spouse or partner income.
Don't give up. If you're denied, you can ask for reconsideration. You also have the right to ask why you were denied. Use the reason to improve for your next credit card application.
What do I do if I'm denied a secured credit card?
Lenders can deny your application for a secured credit card for a variety of reasons, including a poor credit score, a history of credit misuse or bankruptcy or recent unemployment. Thankfully, there are steps you can take to determine why you were denied and start working toward improving your credit score. Learn the first steps you can take if you're denied a secured credit card in our full guide.
Compare secured cards with no credit check
Bottom Line
If you want to rebuild your credit, but you're afraid you'll be denied based on your past credit history, these no-credit-check secured cards can help. While they might lack the same features as secured cards requiring a credit check, they can help you build credit all the same provided you spend responsibly and pay off your card in full each month. In time, you'll be able to graduate to an unsecured credit card.
Learn more about secured credit cards to find out whether these cards are for you.
Frequently asked questions