Finder is committed to editorial independence. While we receive compensation when you click links to partners, they do not influence our content.
Uber driver guide New Zealand
How much you can make, what car you need and where to start.
If you're thinking of signing up as an Uber driver to make some spare cash, our guide has the information you need to get started.
More interested in delivery driving? Check out our guide to being an Uber Eats delivery driver.
How much can I make as an Uber driver?
How much you can earn as an Uber driver varies depending on a number of factors, including how many hours you work, which city you're driving in and your regular expenses like fuel and car maintenance.
Uber driver income calculator
To see how much you might earn with your driving schedule, enter your income and vehicle expenses into the calculator below.

Disclaimer: Whilst every effort has been made to ensure the accuracy of this calculator, the results should be used as an indication only. It doesn't take into account your financial circumstances and is neither a quote or guarantee of your income as an Uber partner driver.
Where to drive
Drive at the peak hours to boost your income, and in some of the key popular areas, including:
The CBD of any city
Inner suburbs
The airport
Across all of these, you have some clear peak hours including:
Weekday mornings – 7am to 9am. From the inner suburbs to the CBD.
Weekday nights – 5pm to 7pm. From the CBD to the inner suburbs.
Friday and Saturday nights. To and from restaurants, pubs and nightclubs.
All day Sunday. Sundays can be busier than weekdays.
Driving in rainy weather, or major events, are also great ways to pick up more passengers. If you want to maximise your earnings, top drivers suggest accepting all possible trips as even the small trips add up.
Uber's basic driver requirements
To become an Uber driver in New Zealand, these are the minimum requirement that all applicants must satisfy:
Age – At least 21 years old
Vehicle – Vehicles must be Uber-approved
License – A full New Zealand driver's license is required. No learner or provisional licenses are permitted.
Experience – You must have held a full New Zealand driver's licence for at least 6 months
Insurance – Your Uber vehicle must be covered by third party insurance at a minimum, though you must find an insurer that covers you for rideshare use.
Authorisation – You will need to get a Passenger (P) Endorsement card, a Certificate of Fitness, a small passenger service licence (SPSL) label and download the Logmate app.
Background check – Your application will include a background check.
The basic vehicle requirements for each Uber type
Your vehicle must meet the following requirements to be considered for use with any Uber service. It's important to note that if your vehicle does not pass the minimum specifications for UberX, it will likely not pass for other Uber types.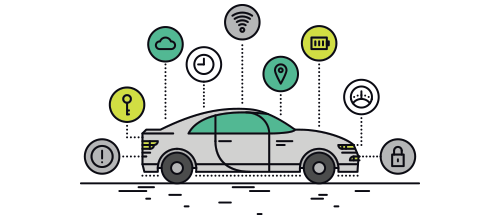 All cars being driven for Uber in New Zealand must:
Be in excellent working condition with no cosmetic damage
Have at least 4 doors
Seat 4 to 7 people, plus the driver
Pass a vehicle inspection
Have current Certificate of Fitness
10 years old or less
Feature no commercial branding
Not be a taxi, ex-driving school or government vehicle
Don't own or have access to an Uber-approved vehicle?
Here are your options:
Rent a car
No car? No problem. Start now with a brand new car from Uber rental partners and pay a weekly rental charge. This is an option to help you get started fast.
Rent-to-own
For a bit more you can rent-to-own your vehicle through Uber Marketplace. Choose from a range of suitable rental vehicle models to get the car you want, and work to pay it off so it's then yours.
Get a car loan
Take care of it yourself, and tailor your own car finance options available through one of Uber's company partners or directly via a bank, credit union or standalone car lender.
How does Uber compare with DiDi for drivers?
Not sure if driving for Uber or DiDi (or both) is right for you? Check out our Uber vs DiDi for drivers comparison for more, or read our review of DiDi for drivers.
Download the Uber app
Get started by signing up and downloading the Uber app here: