National Debt Relief review
Some customers claim to have saved, while others say they were hit with steep fees.
Bottom line: Low starting fees and higher-than-average savings make this debt relief company stand out from the competition — especially to those struggling with private student loan debt. But make sure you understand the risks before signing up. Read our full review.
National Debt Relief details
| | |
| --- | --- |
| Free quote or consultation | Yes |
| Services | Debt settlement |
| Minimum debt | $7,500 |
| Typical turnaround | 24–48 months |
| Direct or third-party negotiations | Direct |
| Fees | 15% to 25% |
| Types of debt | Unsecured debts, including private student loans on a case-by-case basis |
| Accreditations | AFCC, IAPDA, BBB |
| Ratings | A+ BBB rating, 9.4 Trustpilot rating. |
| Free resources or tools | Budget planner worksheet, debt relief calculator. |
| Customer service | Phone, email, live chat. |
Pros
Offer a 100% money-back guarantee
Works with some student loans
Low minimum of $7,500
Cons
May result in a lower credit score
Only available in 42 states
Mixed customer reviews
What is National Debt Relief and is it legit?
National Debt Relief is a legitimate debt settlement company founded in 2009 and licensed to work with residents of 42 states as well as Washington, DC.
It's among the most recognized debt settlement services in the country. It's accredited with top industry associations, including the American Fair Credit Council (AFCC). It's also accredited with the Better Business Bureau (BBB). And it hasn't faced any issues with regulators — unlike some of its competitors.
Will National Debt Relief hurt my credit?
National Debt Relief only does a soft pull of your credit, which won't lower your score, during the application process. However, using National Debt Relief — or any debt settlement company — will have a negative impact on your credit. This is because you will likely need to stop paying your creditors while National negotiates your debts. And once settlements have been reached, your credit score may be negatively impacted by closed accounts or accounts that are marked as not paid in full.
With that being said, National Debt Relief has resources on tips to help you rebuild your credit after debt settlement. You can also read our guide on building credit for more ways to boost your score.
How National Debt Relief compares to other services
National Debt Relief

Freedom Debt Relief

Accredited Debt Relief

Go to site

Go to site

Go to site

APR

Varies based on lender

Loan Term

2 to 4 years

Loan Term

No data available

Loan Term

2 to 4 years

Min. Credit Score

No minimum

Loan Amount

Starting at $7,500

Loan Amount

Starting at $15,000
Compare even more debt relief companies
National Debt relief reviews and complaints
| | |
| --- | --- |
| BBB accredited | Yes |
| BBB rating | A+ |
| BBB customer reviews | 4.19 out of 5 stars, based on 931 customer reviews |
| BBB customer complaints | 214 |
| Trustpilot score | 4.7 out of 5 stars, based on 32,690 customer reviews |
| Customer reviews verified as of | 27 January 2021 |
Many people have had positive experiences with National Debt Relief — although many of the reviews come with the caveat that they haven't finished the program. The few negative reviews complain about fees and unexpected costs, which unfortunately is common among debt relief companies.
While some customers claim they only had to pay a fraction of their debt thanks to the company, others left reviews stating they ended up paying more by enrolling in National Debt Relief's program. And some claim the company tried to keep the money they'd saved in their escrow account when they canceled their enrollment in the program.
How does National Debt Relief work?
National Debt Relief is a debt settlement service. For a fee, it'll negotiate with your creditors to reduce the amount of debt you owe. Typically this takes between two and four years. While you're enrolled, you'll contribute to an escrow account that National Debt Relief will use to pay your creditors as the debts are settled.
How much does it cost?
National Debt Relief typically charges between 15% to 25% of the total debt you enroll over two to four years. However, your exact percentage depends on the amount you enroll and the state you live in.
What does this look like? To settle $10,000 of debt with an average interest rate of 15% over three years, you could end up with a total debt of $15,639.44 by the time you're ready to negotiate.
Your fee would likely fall between $2,346 and $3,910.
How much could I save with National Debt Relief?
Clients who complete the program save an average of 30% to 50% of the debt they enroll in the program — including fees. But depends on how much debt you have and how successful National Debt Relief is in negotiating with your creditors.
It also depends on if you finish the program. Based on reviews on the BBB website, some customers claim to have saved some money, while others claim to have ended up paying more than the original debt they owed.
Is it safe to use National Debt Relief?
Its website uses both McAfee and Norton security systems to protect your information from malware attacks and phishing. And your personal details are secured with industry-standard SSL encryption.
You're also eligible for 90 days of identity theft coverage worth up to $100,000 after you enter your information on the site.
National Debt Relief provides a helpful service for those who aren't able to handle their debt. But before you sign up, learn more about debt relief to see how it could impact your finances.
Compare debt relief companies
Before you sign up with a debt relief company
Debt relief companies typically charge a percentage of a customer's debt or a monthly program fee for their services. And not all companies are transparent about these costs or drawbacks that can negatively affect your credit score. Depending on the company you work with, you might pay other fees for third-party settlement services or setting up new accounts, which can leave you in a worse situation than when you signed up.
Consider alternatives before signing up with a debt relief company:
Payment extensions. Companies you owe may be willing to extend your payment due date or put you on a longer payment plan if you ask.
Nonprofit credit counseling. Look for free debt-management help from nonprofit organizations like the National Foundation for Credit Counseling.
Debt settlement. If you can manage to pay a portion of the bill, offer the collection agency a one-time payment as a settlement. Collection agencies are often willing to accept a lower payment on your debt to close the account.
Frequently asked questions
Our answers to questions others ask about National Debt Relief.
What kind of account does National Debt Relief use for my settlement fund?
Your monthly payments go to an FDIC-insured trust account with Global Client Solutions, a company that provides account management services to the debt relief industry.
I'm a client. How do I log in to the National Debt Relief portal?
To log in to the National Debt Relief portal, go to its website and click Client login. Enter your email address and password and click Sign in.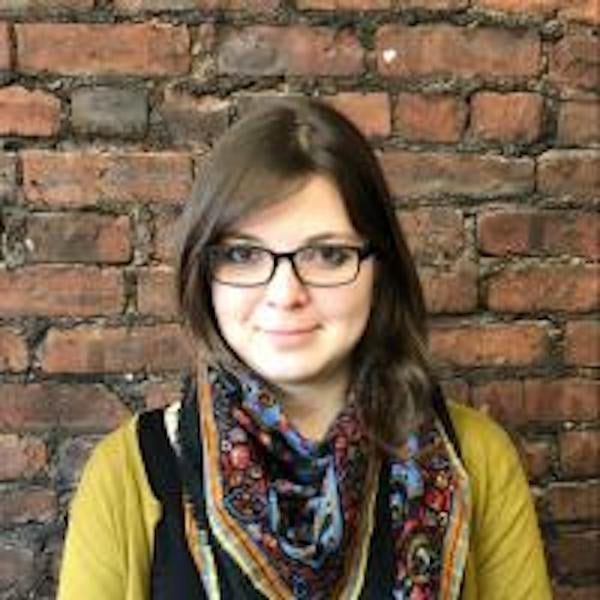 Review by
anna.serio@finder.com
---
Anna Serio is a trusted lending expert and certified Commercial Loan Officer who's published more than 1,000 articles on Finder to help Americans strengthen their financial literacy. A former editor of a newspaper in Beirut, Anna writes about personal, student, business and car loans. Today, digital publications like Business Insider, CNBC and the Simple Dollar feature her professional commentary, and she earned an Expert Contributor in Finance badge from review site Best Company in 2020.
Expert review
Debt settlement shouldn't be taken lightly: It can affect your ability to get credit in the future and isn't worth it unless you have plans to stay out of debt afterward. But if bankruptcy sounds like your only other option, National Debt Relief might be able to help. There are no fees until after you complete its program, and it is highly rated by many of its users.
But debt relief can have a negative impact on your credit. Read our guide to debt consolidation before you sign up. You may also want to compare other debt relief companies to see how National Debt Relief stacks up to the competition.