Follow our seven easy steps, with pictures, to set up Netflix India on your smart TV, mobile, tablet, Xbox, PlayStation or Nintendo Wii.
Setting up Netflix can be a simple process if you know the steps to take. By following our set-up guide, you should be enjoying your favourite shows in no time.
Step 1 – Make sure you own a compatible device
Check this list to ensure you have a Netflix compatible device.
Apple TV
Android
Chromecast
iOS
Kindle
PS3
PS4
Samsung SMART TV
Microsoft Windows
Wii
Wii U
Xbox One
Back to top
Step 2 – Visit the Netflix website
Go to the official Netflix website. There's no need to worry about finding the Indian website, as the Netflix website will automatically direct you there based on your location. Now that you're on the Netflix website you should see the screen below.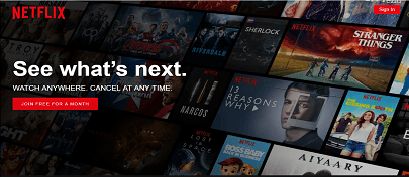 Unless you already have a Netflix membership, click on the big red button "Join Free For A Month".

Back to top
Step 3 – Chose the Right Plan
At the next screen you'll be presented with three payment options: Basic, Standard and Premium. This decision will dictate the picture quality of your Netflix stream and the number of devices you can use to watch Netflix at the same time.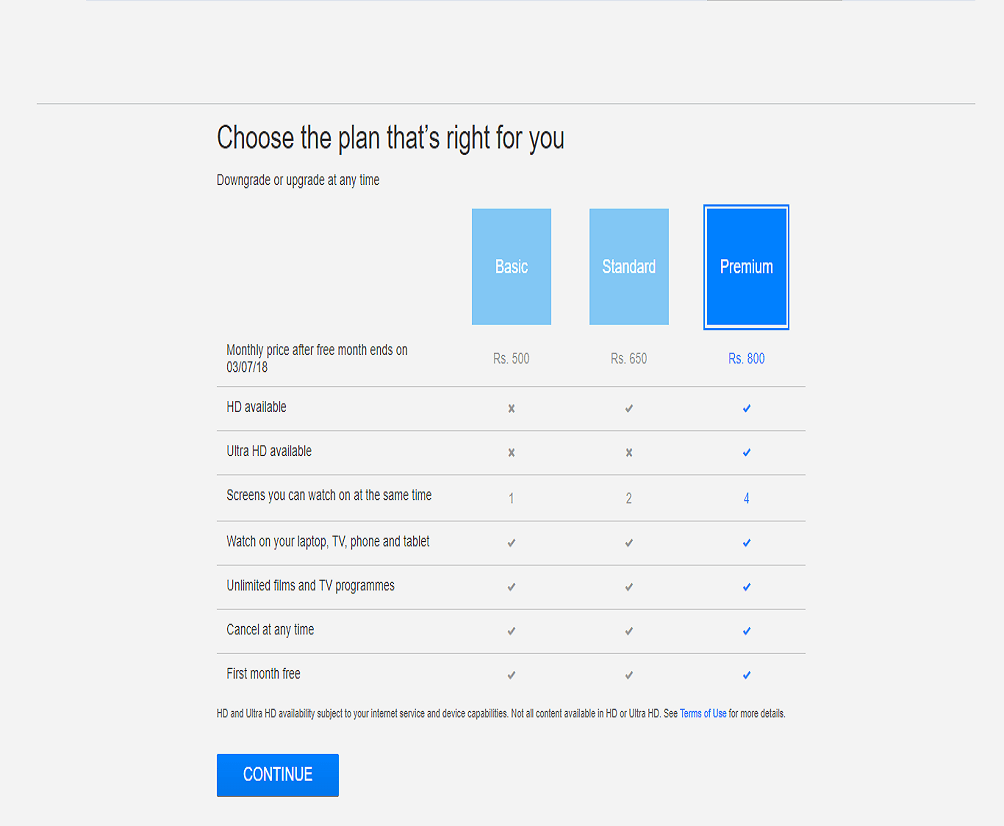 The Basic pack is priced at INR500 a month. This pack will only allow for one device to stream Netflix at any given time. So, if you can foresee multiple people in the house wanting to watch different programs simultaneously, this one might not be for you. This pack is also restricted from streaming high-definition quality videos.
The Standard pack is priced at INR650 and allows for two devices under the one account to stream Netflix. It also supports high-definition video. This pack would suit households with differing viewing preferences.
The Premium pack is aimed more towards larger households with a variety of gadgets. At INR800 per month, the Premium pack allows four different devices to stream Netflix at once, and supports Ultra HD streaming. Ultra HD (sometimes known as 4K) televisions are relatively new to the market, so be sure to check the compatibility of your device before signing up to this one.
Things to consider
Although the more expensive packs allow for concurrent streaming on multiple devices, this does not mean you're limited to watching Netflix on one device. Even with the Basic pack you'll be able to cancel watching a show on your PS4 or Wii U and continue watching your program from your mobile device. There are also no locked-in contracts through Netflix, so don't stress too much about picking the wrong plan to start out with.
Back to top
Step 4 – Create your Netflix account
After you've chosen on a plan to suit your needs, create an account by entering an active email address (e.g. johncitizen@hotmail.com), and entering a new password. You'll need this password later to sign into your device so be sure to keep it handy.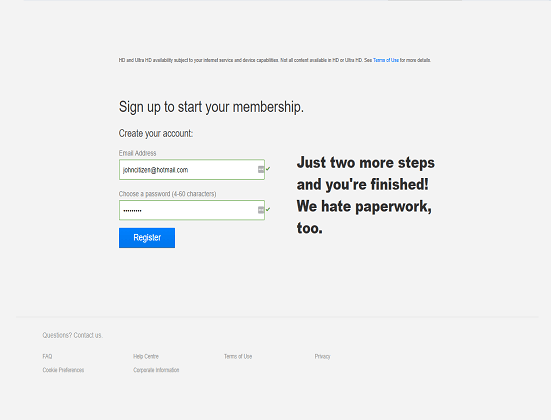 Back to top
Step 5 – Payment options
Once you click "Register" you'll be taken to the payment options page and will have to pay by credit card. You'll be asked to enter your credit card details into the relevant fields and check the box to confirm that you are over 18 and agree to the terms of use and privacy policy.
People are often wary about credit card use online, but rest assured, the Netflix payment portal is a secure server with the Norton Secure seal of approval. As soon as you enter in your payment information and click "Start Membership" you'll be a registered user.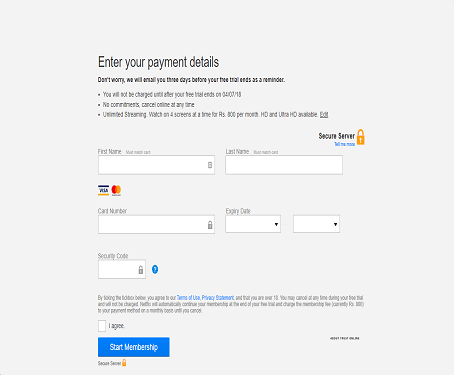 Things to consider
As Netflix is a monthly subscription service you'll be required to enter your credit card details. As a new member you will get your first month free and can cancel at any time but, if not, Netflix will begin to charge you after your first month of subscription. (After entering your payment details, Netflix will tell you exactly when you'll be charged.)
Back to top
Step 6: Setting up Netflix
Netflix is available on just about every mainstream game console, smart device and computer. Some of your devices (such as the Wii U) will already have Netflix installed as a result of a recent update. If this is not the case and you can't seem to find it already installed on your device, here are some ways to download the application on different devices.
Desktop Computer or Laptop
Watching Netflix from the comfort of your computer is the easiest, user-friendly way to enjoy Netflix. Simply go back to the official Netflix website after you've registered an account and sign in using the email and password you chose during the sign up process.
iOS (iPhone, iPad)
Touch the App Store icon, just as you would to download any other game or application.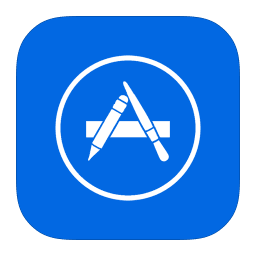 Touch the search tab (search glass) at the bottom of the screen and enter the term "Netflix" (it will be the first option to appear at the top of the page).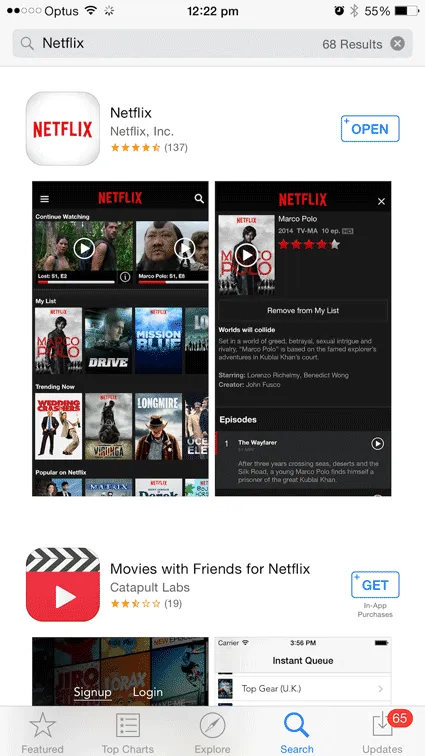 Next to the App description there will be a "Get" button outlined in green. Touch that button and enter your iTunes password (or fingerprint if you have an iPhone 5s or above).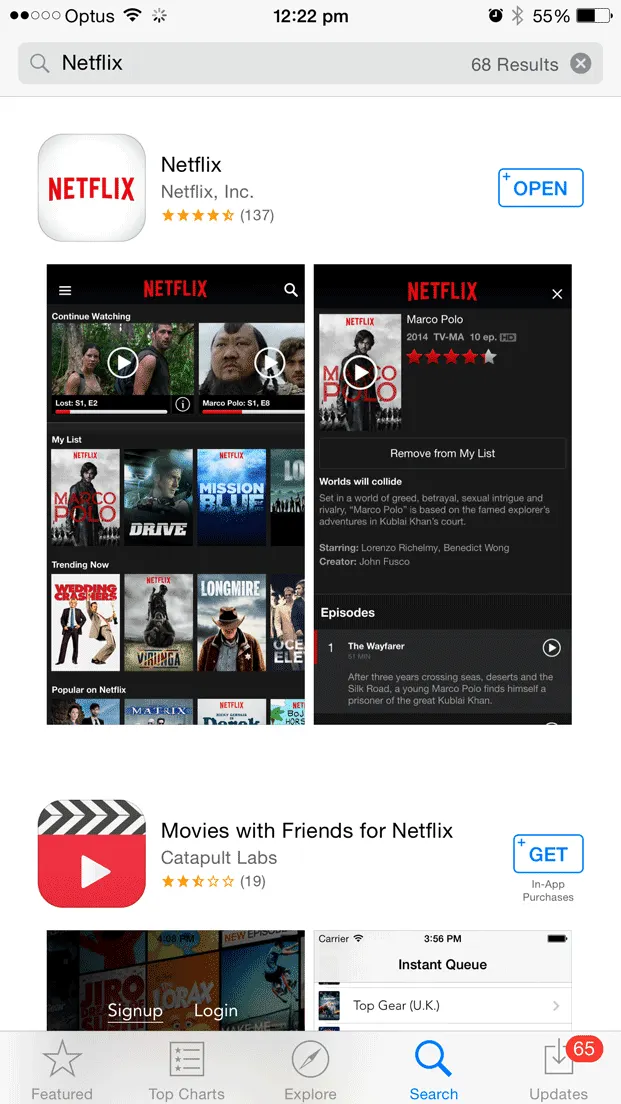 It's a small download at 40.5 MB so it shouldn't take too long. Enter the registered email address and password you chose before.
Things to consider
You'll need a registered Apple ID to download this application on your iOS device. If you've ever downloaded any apps or games in the past you should already have one.
Android (Samsung, HTC, Xperia and More)
Access the Google Play store by tapping the icon.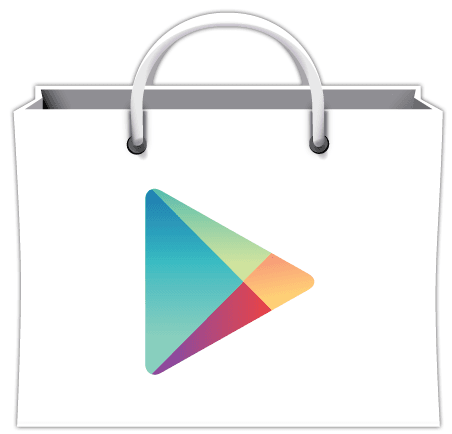 Select the search glass icon in the top right corner of the screen then type the word Netflix into the search bar.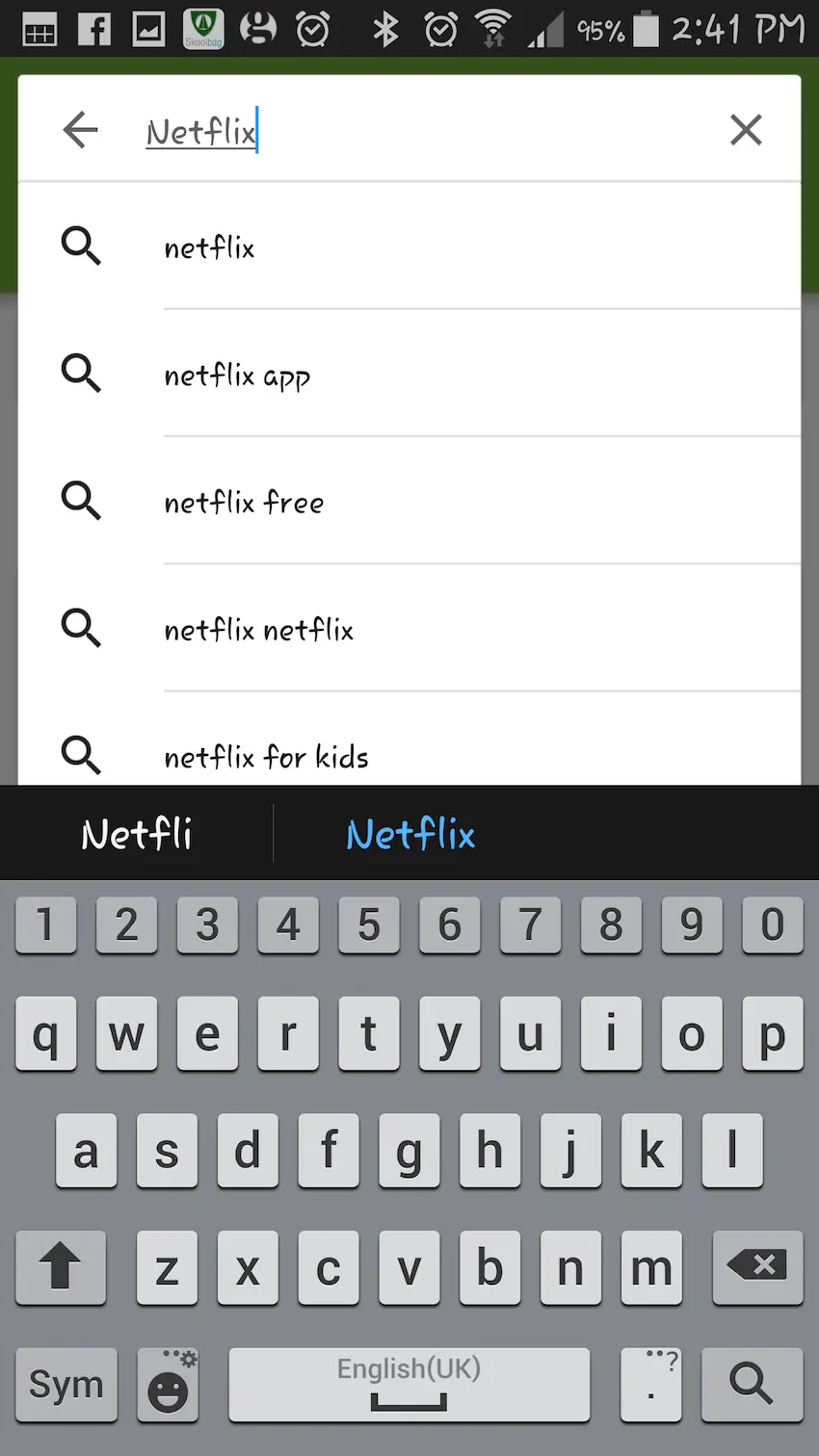 Select the top entry "Netflix". Tap the green "Install" button to right of the app description and agree to the terms and conditions.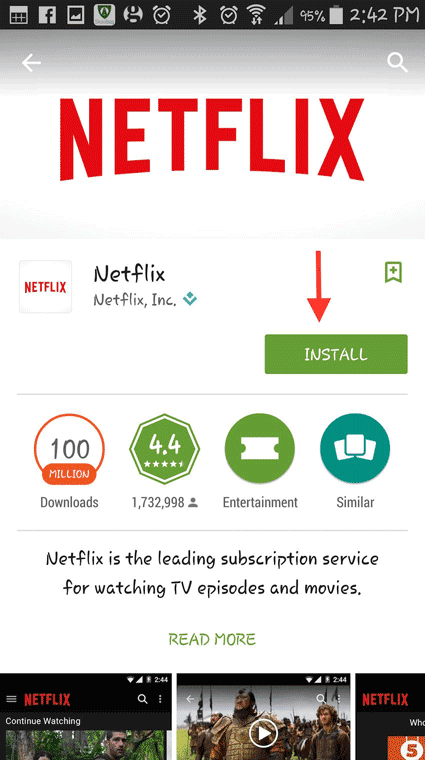 Once downloaded, the Netflix application will automatically appear in "Apps". To relocate the application to the home screen simply hold your finger down on the icon and move it to a spot on the home screen.
Things to consider
You'll need a registered Google account to download this application on your Android device. If you've ever downloaded any apps or games in the past you should already have one.
PlayStation (PS4, PS3, PS Vita)
At the home screen, go to the "TV/Video Services" (PS3) or "TV & Video" (PS4) tab. There you should find the Netflix icon. Select that and the application will download to your console.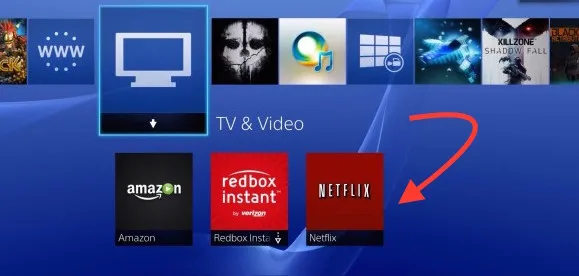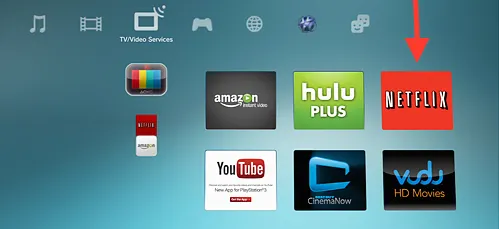 When the application is fully downloaded, select "Netflix" again. A welcome screen will then greet you. Enter your registered email address and password for access.
The PS Vita process is slightly different. For the handheld console you'll have to navigate to the PlayStation Store.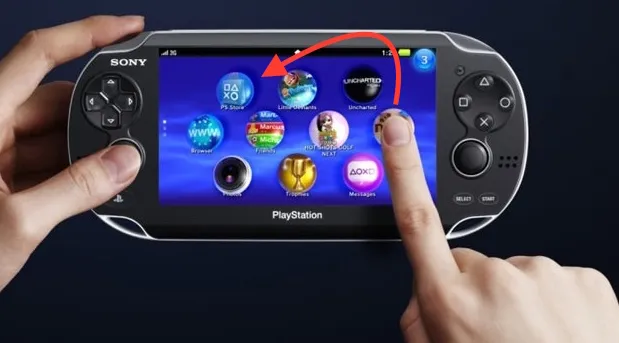 Once there select the "Search" option and key in the word Netflix. Select the "Netflix PS Vita" entry and then "Download." As soon as the Netflix application downloads it will automatically install to your home screen. Touch the Netflix icon, follow the sign in prompts and enjoy.
Things to consider
PlayStation users will be required to have a PlayStation Network login to use Netflix. If you or someone who uses the console plays online, you should already have this set up.
Xbox 360 and Xbox One
From your Xbox dashboard go the "Apps" section (Xbox 360) or the "Pins" section (Xbox One).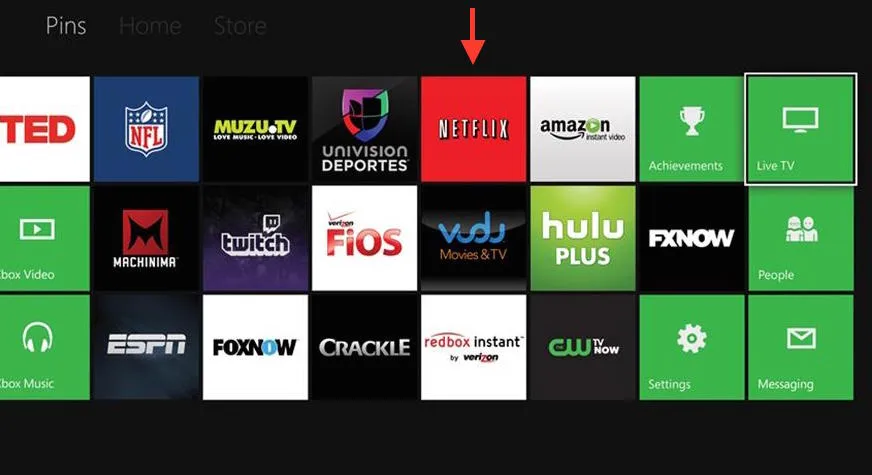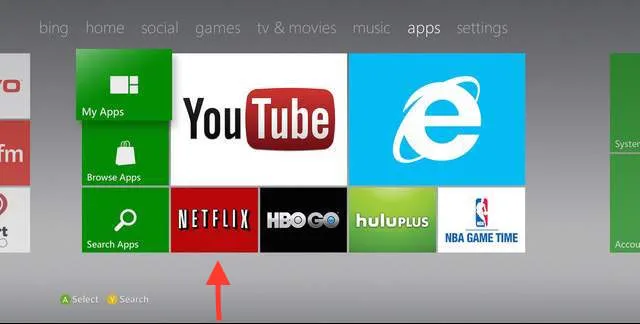 There you'll find a Netflix icon. Select "Download"(Xbox 360) or "Install" (Xbox One). Once the download is complete the Netflix icon will automatically appear on your dashboard or home screen. Select the Netflix application from your home screen and enter your chosen email address and password to start the show.
Things to consider
To stream Netflix through your Xbox you will be required to login with your Xbox Live account. If you've ever downloaded any games or played online you should already be logged in.
Wii or Wii U
Issues with setting up Netflix India on Wii
Many users have experienced problems when setting up Netflix on the Nintendo Wii. After the latest system update has been completed, you should be able to access the Netflix application directly from the Wii Shop Channel. If the Netflix application is not visible in the Wii Shop Channel, please try the following solutions:
Manually update the firmware on your Nintendo Wii.
Try entering the Wii Shop Channel while using a Virtual Private Network (VPN). Check out our comprehensive guide to VPNs here.
If you've got a Nintendo Wii or Wii U, you've got it easy. These devices tend to update automatically whenever they are powered on under a stable Wi-Fi connection.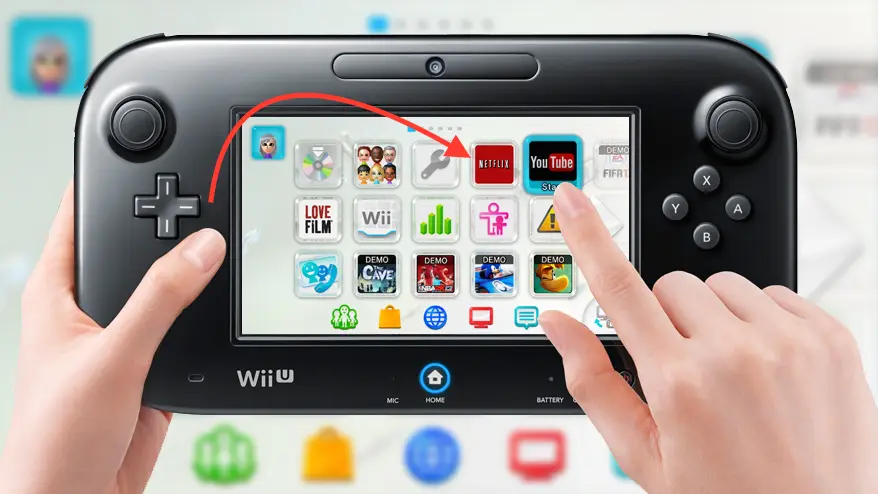 If your Nintendo console is up to date, the Netflix icon should be one of the first things you see on your home screen when you power on the console. Simply select the Netflix icon from the television screen or Wii U gamepad and sign in with your chosen email address and password.
Back to top
Step 7: Start browsing Netflix
Now you've signed in and you can start watching Netflix programs. First, you will be met with a screen asking "Who's Watching?" If you tap your registered name it will take you straight through to a variety of categories, but you can add another profile with the plus button or select "Kids" to filter out any content that may not be age appropriate.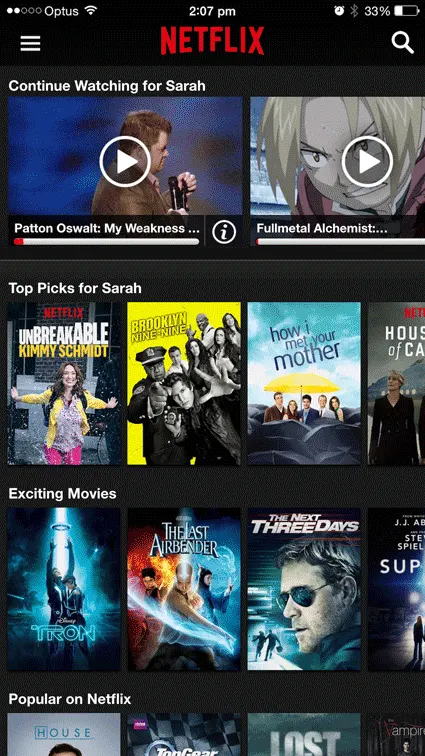 After you're in you can browse through the most popular television shows on the home screen, filter by category with the menu icon in the top left corner of the screen, or search for a particular show by pressing the search glass in the top right corner of the screen.