Finder is committed to editorial independence. While we receive compensation when you click links to partners, they do not influence our opinions or reviews. Learn how we make money.
How to use the National Student Loan Database System
Your one-stop shop for all you need to know about federal loans.
Got a question about your federal loans? The National Student Loan Database System might be your first stop if you don't know who your servicer is. This database can help you find information on record about all of the federal loans in your name.
What is the National Student Loan Database System?
The National Student Loan Database System (NSLDS) is the Department of Education's (DoE) main database for all federal student aid in your name. This includes grants and work-study, though it's most useful for getting information about your federal student loans — the only type of federal aid you have to repay.
You can also complete exit counseling by logging in to your NSLDS account after you leave school and enter your grace period.
What information can I find by using the NSLDS?
Use the NSLDS to keep track of your federal student loans details and repayments:
Student loan balance. How much you owe on individual federal loans, as well as your total loan balance.
Student loan interest rate. How much you pay a year on each of your loans.
Repayment plan you're enrolled in. How you're currently required to repay your federal student loans.
Types of student loans in your name. This includes all Direct Program Loans, as well as Perkins and FFEL Loans.
Status of your student loans. Whether your loans are in their grace period, in repayment or in default.
Who your student loan servicer is. This tells you where to make repayments on your federal student loans.
Logging in to your NSLDS account also allows you to:
Change your contact information on file. Update your address, phone number or email so you don't miss any important notices.
Authorize a servicer. Grant access to a new loan servicer so it can view your loan account and data.
Got a new loan or recently paid one off? It can take a few months before the information on the NSLDS is updated.
What is a servicer?
A servicer is the company the DoE assigns to handle repayments on your student loans. Your servicer typically contacts you during your grace period — the six months after you leave school before your first repayment is due. But you can reach out first to get a head start on repayments once you know who it is.
How to log in to the NSLDS
You need your Federal Student Aid (FSA) ID and password to log in to the NSLDS — the same login information you created when you filled out the FAFSA.
Follow four steps to get started:
Go to the NSLDS website for students.
Click Financial Aid Review.
Review the privacy policy and click Accept.
Enter your FSA username and password.
Once logged in, you should be taken to a page with information on your student loans, including the types of loans you have, when they were issued, how much you borrowed and outstanding principal and interest balances.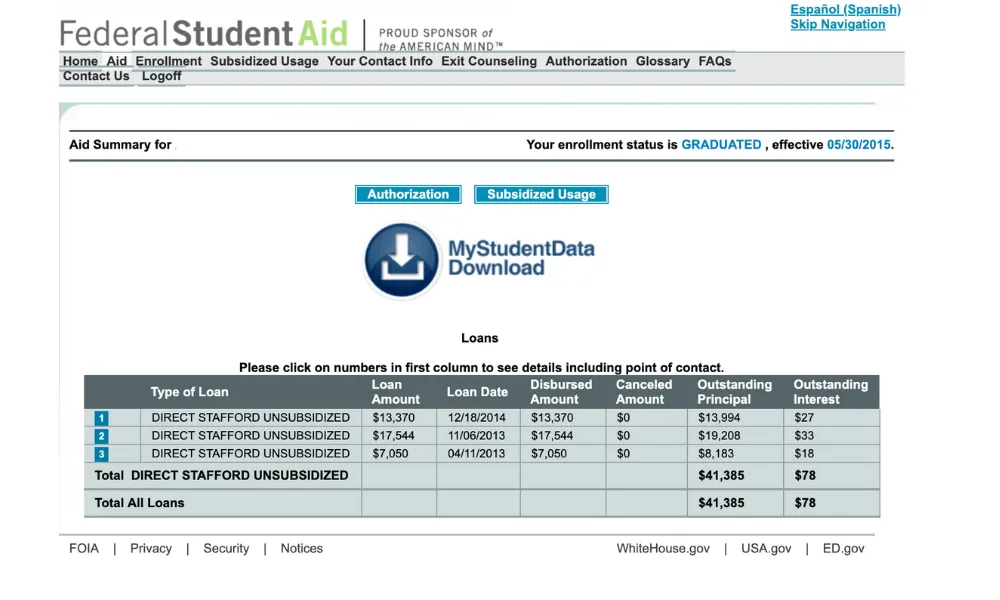 How do I find my servicer?
Find your servicer by clicking the number next to each loan. This should expand the page to show details about that loan. Look for a section called Servicer/Lender/Guaranty Agency/ED Servicer Information at the bottom of the page. Underneath this, you'll find the mailing address, phone number and website of the company that handles your student loan repayments.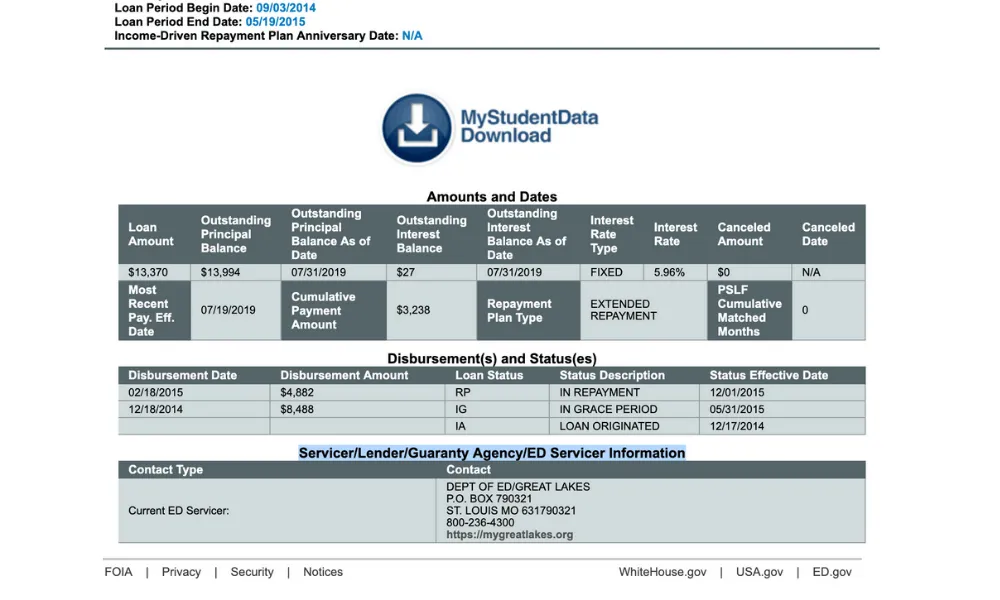 How do I find out how much I can borrow in subsidized loans?
Learn how much subsidized loans you're eligible for by clicking Subsidized Usage at the top of the page. If you're eligible for any more federal Direct Subsidized Loans, it'll tell you how much more you can borrow. It also tells you how long you have left to use those subsidized loans.
How do I authorize a servicer?
If your servicer doesn't have access to your NSLDS account, you can grant them authorization by clicking Authorization at the top of the main page. Enter the six-digit Servicer ID for the type of loans you have — sometimes different types of federal loans have different codes. You should be able to find this code on your servicer's website, though you might have to log in to your account or contact customer service.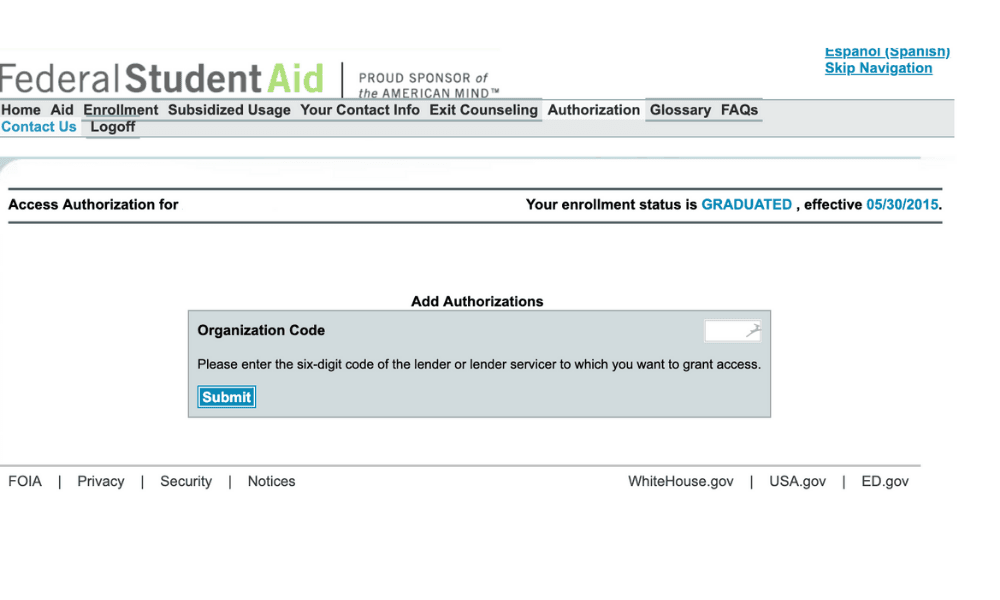 NSLDS for professionals
Work for a financial aid office? You can access the NSLDS by visiting the site for professionals. You must first enroll in the Student Aid Internet Gateway to gain access to set up an account.
You can then use those credentials to log in to the NSLDS for information that includes:
Enrollment reporting
Transfer student monitoring or financial aid history
Gainful employment reporting
Exit counseling reports
How can I correct loan information on the NSLDS?
First contact your servicer if you see incorrect information about your student loan repayments on the NSLDS. It can take a few months for any details you change to be updated.
If there's still an error, ask your servicer to correct it or contact the NSLDS customer service team at 800-999-8219 or nslds@ed.gov.
Bottom line
The NSLDS is a useful tool for understanding your federal student loans. Knowing how much you owe and your interest rates can help you decide if it's worth refinancing or consolidating your debt. And you can learn where to start making repayments if you want to get a head start.
Check out our guide to student loans to learn more about how paying for school works.
Frequently asked questions