Finder is committed to editorial independence. While we receive compensation when you click links to partners, they do not influence our opinions or reviews. Learn how we make money.
How to earn American Express Membership Rewards points
Spend mindfully to grow your point bank.
It can be a little tricky to earn points with the American Express Membership Rewards program due to their welcome offer policies and relatively thin earning categories across eligible cards.
Given their value however, Membership Rewards are worth the trouble. Here are the best ways to earn Amex Membership Rewards points.
7 ways to earn Amex Membership Rewards points
Earn points with welcome offers
All of Amex's Membership Rewards credit cards — save for the Blue from American Express® Card and The Blue Business® Plus Credit Card from American Express — feature a welcome offer. Review your spending goals and how you intend to use your Amex points when choosing a card.
Welcome offer restrictions
American Express has one of the more restrictive welcome offer policies, allowing consumers to earn just one welcome offer bonus per "lifetime" per card type. They'll also review the total number of American Express cards you've opened and closed when determining your welcome offer eligibility.
If you want to know whether you're eligible for a welcome offer or a bonus, check out the welcome offer tool on American Express's site without needing to apply for the card directly.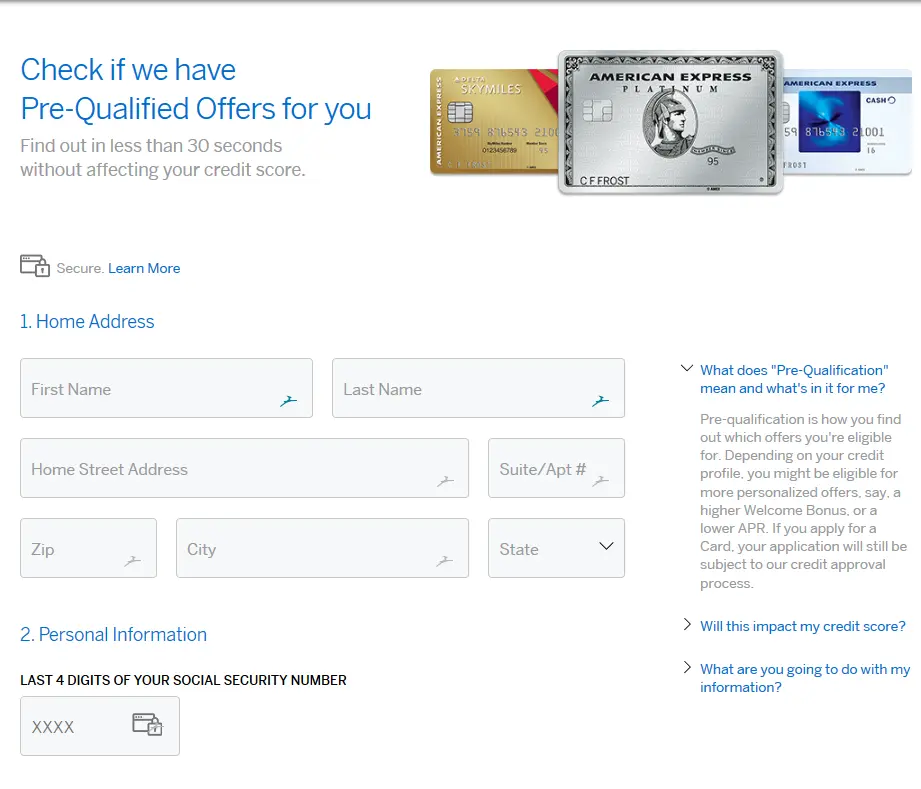 Spend in eligible categories
Like most reward credit cards, American Express offers a variety of earning categories that can help you earn Membership Rewards points when you make eligible purchases. Some categories include:
Travel booked through Amex's travel portal.
Flights booked directly with airlines.
Hotel bookings.
Supermarkets.
Restaurants.
Gas stations.
All other purchases.
However, aside from their premium cards — such as the American Express® Gold Card — each American Express rewards card limits you to only a few of these categories. Many cards have just two, and the Blue from American Express® Card offers only one.
Considering you're likely to receive only one welcome offer from Amex, choosing an Amex card could get a little tricky, since the card that features earning categories you spend on most often might have a meager welcome offer.
A popular way to maximize earnings is by employing what is popularly known as the Amex Trifecta. This involves pairing up two Amex rewards cards for earning points with a luxury reward card for redemptions. This helps not only maximize your gains, but your redemption value as well!
Amex Offers
Amex provides a regularly changing set of promotional offers through its site called "Amex Offers." This program provides preset offers from shopping, dining and other partnered brands you can purchase through your Membership Rewards account.
When you purchase an Amex Offer, you'll earn a set number of Membership Rewards points depending on the partner and offer. Read more about the Amex Offer program to see how you can earn save money and earn points.
Spending bonuses
Some Amex cards offer "milestone" point bonuses for meeting certain eligibility requirements with your card. Two cards offer this opportunity currently: the Amex EveryDay® Credit Card and Amex EveryDay® Preferred Credit Card.
If you make 20 or more eligible purchases with the Amex EveryDay® Credit Card in a single billing period, you'll earn 20% more points on those purchases. Requirements for the Amex EveryDay® Preferred Credit Card are similar, though you'll earn 50% more points when you use your card 30 times or more in a billing period.
Business purchases
Some Amex cards, such as The Business Platinum Card® from American Express, offer bonuses on large business purchases. For example, you can earn 50% more points on eligible purchases of $5,000 or more with The Business Platinum Card® from American Express.
Book hotels through Rocketmiles
You can earn up to 10,000 points per night for eligible hotel stays booked through Rocketmiles. You'll need to have a Membership Rewards account already set up and pay using your card associated with the account.
Refer a friend
You can earn extra points to your American Express Membership Club account when you refer a friend to sign up for a card and they sign up using the link you sent them. The number of points you'll earn depends on the card.
Bottom line
With a little know-how, you'll be racking up valuable Amex Membership Rewards points in no time. Once you're ready to cash in, review your Amex redemption options to find out how to squeeze the most value from your points.
If you're looking for a rewards program with more flexible earning categories, compare rewards cards to find one that fits your spending.
Frequently asked questions