Finder is committed to editorial independence. While we receive compensation when you click links to partners, they do not influence our content.
What factors determine "bad credit" and "good credit"?
Both types of credit ratings explained — plus how to fix a bad credit score.
Editor's choice: Experian Credit Report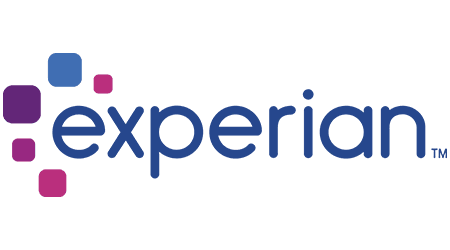 Free FICO Score
Credit alerts and monitoring
Report & score updated every 30 days
Go to Experian
Your credit rating plays an important role in getting approval for financial products such as mortgages, car loans and credit cards. If your record tracks a poor pattern of debt management, you'll be considered a high credit risk and may be refused credit or offered a higher interest rate.
Learn what factors separate a good credit rating from a bad credit rating, plus what your options are if your credit score classifies you as a risky borrower.
What is a good credit rating?
The characteristics of a good credit report include established credit accounts with low balances, regular payments made on or before the due date and a clean legal record. A healthy credit report has little or no black marks — like late payments and credit defaults.
A good credit score could be considered anything higher than 670.
In general, a good credit rating will give you access to higher credit limits and lower interest rates.
How do I get a good credit rating?
Establish healthy accounts. As long as you actively use your account, regularly pay your bills on time and have a diverse credit portfolio, you'll generally be viewed as a responsible borrower.
Make punctual payments. Paying your bills on time sends good signals to lenders and demonstrates your ability to make timely payments.
Stay free of debt. Avoiding debt will also demonstrate your ability to repay your balances and could position you as a low-risk applicant.
Demonstrating job stability. Staying at the same job for a few years, rather than frequently hopping between jobs can make you appear as a low risk borrower to potential lenders.
Stay in the same place. Making rent or mortgage payments consistently at one residence gives lenders the comfort of knowing you're not likely to default on your payments.
Make infrequent credit card applications. Each credit card application you make shows up on your credit report regardless of whether it's approved.
What is a bad credit rating?
A bad credit report is usually scarred by things like bankruptcy, and payment defaults. Less extreme black marks include late payments, high credit balances and frequent applications for credit — like applying for three credit cards in a month.
A bad credit score could be considered anything less than 579.
A bad credit rating can result in rejected applications, lower credit limits and more restrictive payment terms. Unless all of your accounts are in good standing, this could signal a lack of responsibility when managing your finances to potential creditors.
What causes a bad credit rating?
The following can result in a negative credit rating:
Credit inquiries. Every time you apply for credit, the lender makes an inquiry on your credit report, called a "hard inquiry". Leaving a trail of frequent credit inquiries can cause future lenders to view you as desperate — inquiries stay on your report for two years.
Late or skipped payments. Poor payment habits can be a warning sign to potential lenders, so it's always better to make your payments on time, even if it's the minimum. It's also important to remember that your payment history can stay on your credit report for up to seven years.
Credit defaults. This happens when a lender takes action to retrieve a debt that you've stopped making payments on — defaults stay on your record for seven years.
Court judgements. These legal blemishes — lawsuits, wage garnishments, tax liens and more — stay on your record for seven years.
Bankruptcy. Bankruptcy will stay on your report for up to ten years, depending on chapter filled.
How can a bad credit rating affect me?
For starters, you're probably going to have a tough time being approved for loans and credit cards with low interest rates due to the risks associated with a bad credit rating. Some other ways poor credit can hurt you are:
Security deposits. If your credit history shows that you have a habit of being late and missing payments, your landlord or utility provider may jack up the security deposit.
High car insurance premiums. People with lower credit scores pay more for car insurance because of a system that accounts for risk called credit-based scoring. However, you won't have to worry about this if you live in California, Hawaii and Massachusetts — the practice has been banned in these states.
Limited credit card options. Great credit cards with perks, rewards and low interest rates are often reserved for consumers who have proven their creditworthiness in the past.
How can I fix a bad credit rating?
You may be able to improve your bad credit rating by practicing responsible lending habits — such as making payments on time. It could be worth consolidating debts to make your payments easier, which may improve your credit score in the long run.
There are also credit repair services that offer guidance and counseling to help improve your credit score. Keep in mind that credit repair services charge money and it may not be worth it depending on your circumstances.
Before you apply for credit, confirm that you're an eligible applicant
While knowing your credit rating is useful when improving your credit history or applying for a loan, it's merely an indicator of your creditworthiness. Consider the eligibility requirements such as your present employment, total income and current assets before you apply for your next line of credit.
What if I have no credit?
A blank credit report isn't necessarily assuring to lenders. Most lenders are likely to prefer someone with a proven record of responsibly maintaining open accounts over someone with no history of borrowing.
Check if you have good or bad credit
Bottom line
There are multiple services in the US that provide credit reports, but the major three credit reporting agencies are Equifax, Experian and TransUnion. Consumers are entitled to a free credit report every 12 months from each of the credit bureaus.
The range of details in the report may vary between agencies, so it can be useful to see exactly what's there to ensure that they're all correct. You should contact the credit reporting body as soon as possible if you find any mistakes on your credit report.
More guides on Finder