Finder is committed to editorial independence. While we receive compensation when you click links to partners, they do not influence our content.
Compare dental loans
Now there's no excuse for skipping your next dentist appointment.
Editor's choice: Upgrade personal loans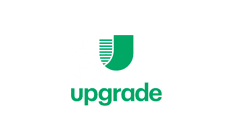 Flexible loan options
No prepayment penalty
Loans up to $50,000
Go to site
Dental work can be costly, and even with dental insurance, checkups are still expensive. Important procedures and cosmetic surgery often come with hefty price tags. If this has stopped you from visiting the dentist, don't worry: there are options to finance your important dental procedures upfront so you can have any necessary work done now and pay it back later.
What is a dental loan?
A dental loan is a type of personal loan used to pay for dental surgery and other dental costs. Like many medical loans, they tend to be unsecured. This means lenders rely on your credit score and ability to repay rather than requiring you to supply collateral.
How do dental loans work?
Dental loans work like any other loan. When you apply, you request a specific loan amount to cover the needed work. If you're approved, your loan funds will be transferred into your bank account. You can use the money right away to finance your procedure, and you'll begin paying back the outstanding balance based on your loan contract.
Since these are unsecured loans, you can use the money for a variety of purposes. If you need a lot of work done and will be in and out of the dentist or oral surgeon for a few months, your loan funds can be spread out to accommodate your needs. If you just need a one-off visit, you can borrow a small amount and pay it back quickly to save on interest.
How you use your loan is up to you, but remember: only borrow as much as you need and stay on top of payments to avoid being charged late fees, defaulting or hurting your credit score.
Compare lenders that offer loans to pay for dental work
What can I use a dental loan for?
Root canals
Gum surgery
Wisdom tooth removal
Tooth whitening
Dentures
Braces or retainers
Veneers
Cavity filling
Crowns
Bridges
Teeth cleaning
Periodical check-ups
How much does dental work cost?
The cost of a procedure or surgery will depend on if you have dental insurance and what your policy covers. If you have insurance, common procedures like cleaning and fillings will generally only cost a small amount — especially if you've already met your deductible. If you don't have insurance, you'll have to pay out-of-pocket for the entire cost of the procedure.
Here's what you can expect to pay for some dental procedures without insurance:
Teeth cleaning: up to $127
Cavity filling: up to $204
Wisdom tooth removal: up to $750 per tooth
Dental crown: up to $1,093
Root canal: up to $1,156
How can I pay for dental work?
Before applying for a dental loan, it's important to know what type of loans are available to you. If you're looking at getting dental loans then you have a few options open to consider.
In-house payment plan. Some dentists offer interest-free payment plans, especially for dental work that involves return visits. Orthodontists often provide financing for braces. However, not all dental practices offer payment plans, and some procedures may not be eligible.
Specialist dental loan. There are some lenders that offer loans tailored to dentistry that can help you finance a range of procedures.
Personal loan. Many personal loans can be used to cover medical costs, including dental work. You can typically borrow between $1,000 and $50,000 with rates ranging from 6% to 36%.
Line of credit. A line of credit functions similarly to a personal loan. Instead of receiving your funds as one lump sum, you'll be able to take money out as you need it and will only pay interest on what you borrow.
Overdraft. An overdraft is where the bank allows you to overdraw your account up to a certain limit. You are able to redraw anywhere up to and including this limit and then repay it over time at a fixed rate of interest.
Credit card. Depending on the limit of your card, you may be able to cover the costs of your dental visit. Just keep in mind that the rate of interest on your credit card is likely to be higher than a personal loans unless you're still in a card's 0% APR introductory period.
Medical credit card. Similar to a credit card, these also come with 0% introductory periods, which usually last from 6 to 18 months. Otherwise, it acts like a loan: If you don't pay off you balance before the period ends, you owe interest on the entire amount you spent.
Bad credit personal loan. These loans, also called short-term or payday loans, are usually for amounts between $100 and $5,000 and may be an option if you need finance for emergency dental surgery.
How can I find the right dental loan my needs?
When you're deciding on a dental loan, ask yourself a few basic questions to be sure you're choosing the right option.
What is my credit like? Check the eligibility criteria offered by lenders and make sure your credit score is above their minimum requirement.
How much can I afford? You should be able to work out a rough idea of what your monthly payments will be based on the loan's interest rate and ongoing fees. Only take out a loan you know you can afford.
How much do I need to borrow? Lenders place restrictions on how much you can borrow with certain loan products, so check to see their minimum and maximum amounts before you apply.
When do I need the money? Different lenders will offer different turnaround times, so it might be worth talking to the lender's customer service before you apply to find out when you could expect the funds once you're approved.
How to apply
To apply, you'll generally need to be over the age of 18, employed and have a working bank account. And while each lender is different, you can generally expect a similar application process.
Compare lenders using the comparison table above.
Click Go to Site if you've found a suitable lender.
Provide some personal information, such as your Social Security number and date of birth.
Provide some financial information, such as your annual income and your bank account numbers.
Read over the loan's terms of service and other documentation.
Submit your application and wait for the lender to contact you.
Many lenders have a preapproval process that allows you to see how much you might qualify for. This makes the initial application process shorter and won't require you to undergo a hard credit check, but it won't guarantee a loan.
If you want to continue after a preapproval process, you'll need to work directly with your lender to discuss your loan terms and see if you qualify for the amount you're requesting. From here, funding usually takes a few days.
Bottom line
Dental procedures may be expensive, but that doesn't mean you don't have options. By comparing your rates and choosing the right loan, you can keep your costs down and keep your smile looking beautiful. You can browse your personal loan options to start on the process of paying for your next dentist visit.
Frequently asked questions
More guides on Finder