Chime's SpotMe® overdraft product review
Min. Amount

$20

Max. Amount

$200

Turnaround time

Same day
Chime is a financial technology company, not a bank. Banking services provided by The Bancorp Bank, N.A. or Stride Bank, N.A., Members FDIC.
Our verdict
No fees or tips required to access this exclusive online feature.
Current Chime users may find SpotMe helpful if they regularly overdraw their checking account when using their debit card or making a cash withdrawal. SpotMe offers up to $200 in fee-free overdraft to users who direct deposit at least $200 into their Chime account in a 34-day period.
In addition to SpotMe, Chime also offers another feature: the option to receive your paycheck up to two days before your payday, if you sign up for direct deposit into a Chime checking account. How soon you receive your funds depends on when your employer submits your paycheck — Chime generally makes this available the day it receives the payment file. However, early direct deposit is a common feature on many checking accounts — including those from big banks like Capital One and Chase.
Those who don't already use Chime may want to compare other pay advance options if you need to borrow for a larger expense. New Chime SpotMe users won't be able to receive more than $20 with SpotMe until you've built up a history of regular deposits. SpotMe doesn't cover ACH transfers, the transfer is declined if you don't have the money in your account.
Pros
Fee-free overdraft

No interest or tip requirement

Deposit at least $200 in last 34 days for max protection
Cons
Limits start at $20

Must be used for Chime checking account
| | |
| --- | --- |
| Product Name | Chime SpotMe® |
| Min. Amount | $20 |
| Max. Amount | $200 |
| Loan Term | N/A |
| Turnaround Time | Same day |
| Costs | No fee |
| Requirements | Single qualifying $200 direct deposit into Chime checking account in the last 34 days. |
How Chime SpotMe works: Fees, features and requirements
SpotMe allows you to overdraft up to $200 from your checking account when you make a purchase with your debit card or withdraw cash from an ATM. Limits start at $20, but account history and regular deposits may let you increase your limit up to $200. But Pay Anyone transfers, ChimeCheckbook and ACH transfers don't qualify.
Fees
While Chime doesn't charge a fee to use this service, third-party fees still apply. For example, if you use an ATM that's out of Chime's network, you may pay a fee.
Features
SpotMe is one of the benefits available to Chime checking account users, among others:
Requirements
To qualify for SpotMe, you'll need to have a Chime Checking Account that receives a qualifying direct deposit of $200 in a 34-day period. That's it. There are no other requirements or eligibility criteria you need to meet to get started.
Your SpotMe limit can increase over time — potentially up to $200. This depends on your account activity, among other risk factors.
How Chime SpotMe compares to pay advance apps
Chime checking account users get access to a fee-free overdraft feature up to $200 with the ability to get your paycheck up to two days early when you have direct deposit. This is different than some pay advance apps that offer up to 100% of your paycheck as early as 15 days before your payday.
Other pay advance apps like Dave offer advances up to $500, charges a $1 membership fee and it can take as long as three days to receive the funds. Brigit is an overdraft protection app that offers $250 in overdraft protection, charges a membership fee of $9.99 and it can also take as long as three days to receive the funds.
However, most pay advance and overdraft apps don't support Chime. This makes it a handy product if you use Chime as your main account platform.
Chime reviews and complaints
| | |
| --- | --- |
| BBB accredited | No |
| BBB rating | B- |
| BBB customer reviews | 3.98 out of 5 stars, based on 2902 customer reviews |
| BBB customer complaints | 7 customer complaints |
| Trustpilot Score | 2.9 out of 5 stars, based on 8,466 customer reviews |
| App Store Score | 4.8 out of 5 stars, based on 400,508 customer reviews |
| Google Play Score | 4.6 out of 5 stars, based on 333,150 customer reviews |
| Customer reviews verified as of | 05 May 2023 |
Chime receives mixed reviews on its Better Business Bureau (BBB) and Trustpilot pages, as well as on the App Store and Google Play. Many users report issues with customer service and problems disputing false charges, frequently saying they weren't able to have every charge removed.
Reviews for SpotMe are also mixed. Some customers have no issues and love it. But one says their SpotMe was closed after receiving a smaller deposit than usual. Overall, the feature earns decent ratings.
Is Chime legit?
Yes, Chime is a legit financial app. Because it isn't a loan and only uses your Chime checking account information to offer access to SpotMe, you won't need to sign into other bank accounts or share extra information with Chime.
In general, Chime is a secure option with an encrypted website and app. Its privacy policy also covers what information it collects, how that information is used and what you can do to prevent it from being shared.
SpotMe vs. payday loans
SpotMe and payday loans work very differently. SpotMe simply covers debit card purchases and ATM withdrawals as needed, up to your limit. It's not a good option for covering an unexpected expense. Payday loans are a high-cost, short-term option that may put you at risk of a cycle of debt if you fail to repay on time.
| | SpotMe | Payday loans |
| --- | --- | --- |
| Amount | Up to $200 | Typically up to $1,000, and most states allow only one at a time |
| Turnaround time | Same day | Typically next business day |
| Application process | Sign up through Chime app | Simple online application, typically requires Social Security number and bank account numbers |
| Costs | Optional tip | High interest rates that can equal fees of $15 to $25 per $100 borrowed |
| Availability | Anywhere in the US | Prohibited in some states |
Is SpotMe worth it?
SpotMe is definitely worth signing up for if you already use Chime. If there's ever a chance you might overdraft your account through a debit card purchase, there's good reason to enroll. With no fees, automatic coverage once you've enrolled and no obligation to tip, SpotMe is one of the better overdraft product options on the market. And its early direct deposit feature can also help out users who find themselves tight on funds right before payday. Otherwise, check out other third-party apps that work with Chime.
If you don't qualify, or don't already use Chime, compare cash advance apps and overdraft product options.
See cash advance apps
Compare more low-cost options to keep your account in the green until your next payday.
Chime is a financial technology company, not a bank. Banking services provided by The Bancorp Bank, N.A. or Stride Bank, N.A., Members FDIC. Direct deposit: Early access to direct deposit funds depends on the timing of the submission of the payment file from the payer. We generally make these funds available on the day the payment file is received, which may be up to 2 days earlier than the scheduled payment date. SpotMe: Chime SpotMe is an optional, no fee service that requires a single deposit of $200 or more in qualifying direct deposits to the Chime Checking Account each at least once every 34 days. All qualifying members will be allowed to overdraw their account up to $20 on debit card purchases and cash withdrawals initially, but may be later eligible for a higher limit of up to $200 or more based on member's Chime Account history, direct deposit frequency and amount, spending activity and other risk-based factors. Your limit will be displayed to you within the Chime mobile app. You will receive notice of any changes to your limit. Your limit may change at any time, at Chime's discretion. Although there are no overdraft fees, there may be out-of-network or third party fees associated with ATM transactions. SpotMe won't cover non-debit card transactions, including ACH transfers, Pay Anyone transfers, or Chime Checkbook transactions. See Terms and Conditions.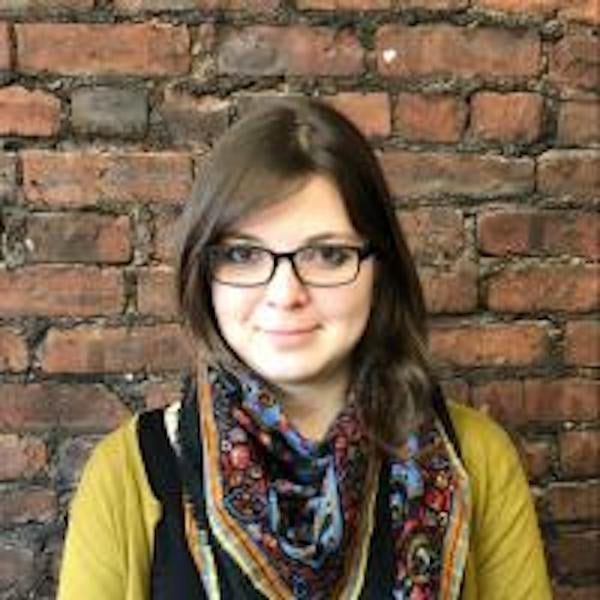 You are about to post a question on finder.com:
Do not enter personal information (eg. surname, phone number, bank details) as your question will be made public

finder.com

is a financial comparison and information service, not a bank or product provider
We cannot provide you with personal advice or recommendations
Your answer might already be waiting – check previous questions below to see if yours has already been asked
Accept and continue