Finder is committed to editorial independence. While we receive compensation when you click links to partners, they do not influence our opinions or reviews. Learn how we make money.
Can I add my Chase credit card to Apple Pay?
Pay your purchases in-store with a tap of your iPhone, iPad or Apple Watch.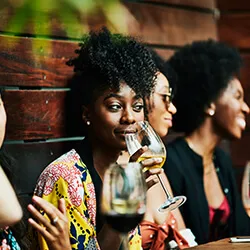 If you own an iOS device, you can easily add your Chase credit card to Apple Pay. This can help simplify making in-store purchases at participating locations and at the App Store. Using this feature, you can also send money to contacts simply by tapping the Apple Pay icon while you chat on messenger.
How to set up your Chase credit card for Apple Pay
You can set up your Chase credit card with Apple Pay in a few simple steps:
Open the Wallet app or tap Wallet & Apple Pay.
Select a credit card to add.
If you already have the card on iTunes, use the card's security code to add it to Apple Pay.
If you're adding a new card, select Add a different card and enter the card's details manually or use your iSight camera.
Note: You can only add your Chase card via the Wallet app. You can't add your card to Apple Pay via the Chase mobile app.
How does my Chase credit card work with Apple Pay?
Once you add your Chase credit card to Apple Pay, it will be stored as a virtual card on your iOS device. This is a security and privacy feature that shows limited credit card information to merchants when you make a purchase.
At checkout, unlock your iPhone with a fingerprint ID and bring it closer to the POS terminal. If you use face ID or an Apple Watch, tap the side button twice and unlock your iPhone with your face ID. After that, move your iPhone or Apple Watch closer to the sales terminal.
Benefits of using your Chase credit card for Apple Pay
Adding your Chase credit card to Apple Pay can simplify some financial transactions, such as:
Purchases made with your iOS device. Make contactless payments at locations that accept this payment method by simply using your iPhone, iPad or Apple Watch near a sales terminal.
Sending money to contacts. Send money to contacts via the messenger app. Just tap the Apple Pay icon when chatting and enter the amount you want to send.
Purchasing apps. With your Chase card added to Apple Pay, you can purchase iOS apps from the App Store or make in-app purchases.
Compare Chase credit cards
All Chase credit cards support Apple Pay. Consider applying for a Chase credit card if you don't have one.
Bottom line
If you own an iPhone, iPad or an Apple Watch, you can add your Chase credit card to Apple Pay and use it to make purchases at participating stores or online. You can also send money and purchase apps.
Most credit card providers support Apple Pay, so if you think other cards will suit your finances better, feel free to compare credit cards until you find the right fit for your wallet.
Frequently asked questions